Investigating the role of food bioactives in modulating the gut microbiota–to–brain signalling
---
Dr D Vauzour
No more applications being accepted
Funded PhD Project (UK Students Only)
---
About the Project
Applications are invited for a PhD studentship jointly funded by the Faculty of Medicine and Health and the French company Activ'Inside working under the supervision of Dr David Vauzour and Pr Michael Müller.
There has been increasing interest in the novel association between the gut microbiome and cognitive decline, suggesting that the gut microbiome may modulate host brain function via a microbiome–gut–brain axis. Gut microbes impact human health and disease at least in part by metabolising dietary and host-derived substrates and generating biologically active compounds including signalling molecules, biological precursors, and toxins. Interestingly, alterations in the gut microbiota composition and their metabolites (in combination with the amount and composition of foods) can influence (positively and negatively) permeability of the gut barrier and immune activation leading to systemic inflammation, which in turn may impair the blood-brain barrier and promote neuroinflammation, neural injury, and ultimately neurodegeneration. This project will extend our ongoing programme of work in the gut-brain axis by investigating the role of food bioactives on gut microbiota structure and metabolism by using cutting-edge methods including shotgun metagenomics and targeted metabolomics and utilising bio-archived and newly collected bio-fluids (faeces, blood, urine) from highly characterised longitudinal and clinical cohorts.
The project should appeal to candidates interested in gut physiology, nutrition, metabolism and neuroscience in preventing age-related cognitive decline and dementia. The student will join the Norwich Medical School which provides a supportive research environment and access to experienced researchers. The student will receive training in targeted metabolomics, metagenomics, and computational modelling (machine learning, MRI scan analyses). In addition to their research the student will be provided with training in scientific writing, presentation, data management, statistical analysis and will be encouraged to attend and present at national and international conferences.
---
Funding Notes
This PhD project is in a competition for a Faculty of Medicine and Health and the French company Activ'Inside funded studentship. Funding is available to UK applicants and comprises home tuition fees and an annual stipend of £16,565 for 3 years. Applicants who are not eligible for home tuition fees are welcome to apply but they will be required to fund the difference between home and international tuition fees. Details of the University's tuition fees are available at https://www.uea.ac.uk/about/university-information/finance-and-procurement/finance-information-for-students/tuition-fees.
---
References
i) Dinan, T.G. and J.F. Cryan. Gut-brain axis in 2016: Brain-gut-microbiota axis - mood, metabolism and behaviour. Nat Rev Gastroenterol Hepatol, 2017.14(2): p. 69-70.
ii) Businaro, R., Vauzour, D., Sarris, J., Münch, G., Gyengesi, E., Brogelli, L., Zuzarte, P. Therapeutic Opportunities for Food Supplements in Neurodegenerative Disease and Depression. Frontiers in Nutrition. 2021, 8:669846.
iii) Flanagan E, Lamport D, Brennan L, Burnet P, Calabrese V, Cunnane S.C, de Wilde M.C, Dye L, Farrimond J.A, Emerson Lombardo N, Hartmann T, Hartung T, Kalliomäki M, Kuhnle G.G, La Fata G, Sala-Vila A, Samieri C, Smith A.D, Spencer J.P.E, Thuret S, Tuohy K, Turroni S, Vanden Berghe W, Verkuijl M, Verzijden K, Yannakoulia M, Geurts L, Vauzour D. Nutrition and the ageing brain: Moving towards clinical applications. Ageing Research Reviews, 2020; 62:101079.
iv) 1. Hoyles L, Pontifex M.G, Rodriguez-Ramiro I, Anis-Alavi M.A, Snelling T, Solito E, Fonseca S, Carvalho A.L, Carding S.R, Müller M, Glen R.C, Vauzour D, McArthur S. Regulation of blood–brain barrier integrity and cognition by the microbiome-associated methylamines trimethylamine-N-oxide and trimethylamine. Microbiome 9: 235 (2021) https://microbiomejournal.biomedcentral.com/articles/10.1186/s40168-021-01181-z
v) Westfall S and Pasinetti GM (2019) The Gut Microbiota Links Dietary Polyphenols With Management of Psychiatric Mood Disorders. Front. Neurosci. 13:1196. doi: 10.3389/fnins.2019.01196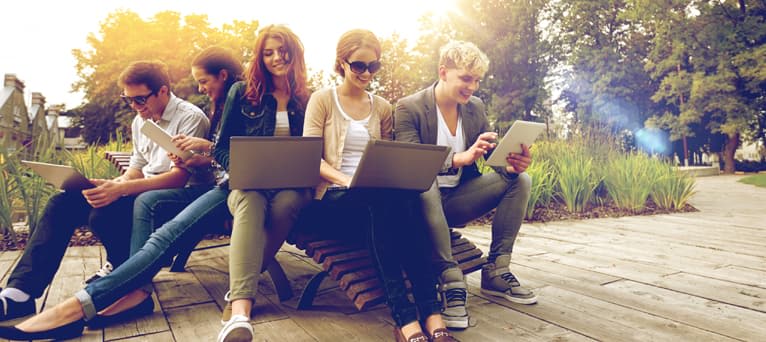 Search suggestions
Based on your current searches we recommend the following search filters.
Check out our other PhDs in Norwich, United Kingdom
Check out our other PhDs in United Kingdom
Start a New search with our database of over 4,000 PhDs