Investigating the Roles for deSUMOylation Enzyme SENP3 in Autophagy Impaired by α-synuclein
---
Dr C Guo
Applications accepted all year round
Self-Funded PhD Students Only
---
About the Project
Aggregation of α-synuclein protein in neuronal cells has been strongly implicated in the pathogenesis of neurodegenerative disorders (Synucleinopathies) including Parkinson's disease and dementia with Lewy bodies. Current experimental evidence indicates that α-synuclein aggregation affects mitochondrial function and impairs autophagy that eliminates misfolded/unfolded proteins and damaged organelles (1, 2).
Interestingly, α-synuclein undergoes a protein post-translational modification termed SUMOylation. It involves attaching the Small Ubiquitin MOdifier-like protein (SUMO, SUMO-1, or SUMO-2/3) to the protein. Moreover, SUMOylation is known to inhibit α-synuclein aggregation (3), so to promote α-synuclein SUMOylation levels may represent a promising therapeutic strategy against synucleinopathies. Furthermore, SUMOylation is rapidly reversible due to the actions of SUMO proteases (SENP1-3, and 5-7), which detach SUMO from SUMOylated proteins in a process known as deSUMOylation. Recently we, and others, have shown that the SUMO protease SENP3 plays important roles in mitochondria-mediated cell death and various autophagic pathways (4-8). Therefore, we hypothesize that (i) SUMOylation repairs autophagy impairment induced by α-synuclein, ii) SENP3 deSUMOylates α-synuclein, and (iii) depletion of SENP3 enhances autophagy through promoting α-synuclein SUMOylation levels for cell survival.
The proposed work will directly test the hypothesis, and it will involve a combination of techniques, including those in molecular biology (e.g., cloning and tagging and site-directed mutagenesis), protein chemistry (e.g., glutathione S-transferase/histidine pulldowns & co-immunoprecipitations followed by western blotting, protein purification and assays for SUMOylation/deSUMOyation), cell biology (e.g., cultures of clonal cell lines and neuronal cells, and DNA & sh/siRNA transfections/CRISPR-Cas9-mediated knockdown/knockout and replacement), together with quantitative analysis of autophagy/mitophagy and imaging & biochemical examinations of cell viability (e.g., cytochrome c release, caspase activation, and MTT and LDH assays) under different experimental conditions.
Science Graduate School
As a PhD student in one of the science departments at the University of Sheffield, you'll be part of the Science Graduate School. You'll get access to training opportunities designed to support your career development by helping you gain professional skills that are essential in all areas of science. You'll be able to learn how to recognise good research and research behaviour, improve your communication abilities and experience the breadth of technologies that are used in academia, industry and many related careers. Visit www.sheffield.ac.uk/sgs to learn more.
---
Funding Notes
This position is for self funded or externally funded students only.

First class or upper second 2(i) in a relevant subject. To formally apply for a PhD, you must complete the University's application form using the following link: http://www.sheffield.ac.uk/postgraduate/research/apply/applying

All applicants should ensure that both references are uploaded onto their application as a decision will be unable to be made without this information.
---
References
"References:
1. D. G. Ordonez, M. K. Lee, M. B. Feany, α-synuclein Induces Mitochondrial Dysfunction through Spectrin and the Actin Cytoskeleton. Neuron 97, 108-124.e106 (2018).
2. S. Sarkar, A. L. Olsen, K. Sygnecka, K. M. Lohr, M. B. Feany, α-synuclein impairs autophagosome maturation through abnormal actin stabilization. PLoS genetics 17, e1009359 (2021).
3. P. Krumova et al., Sumoylation inhibits alpha-synuclein aggregation and toxicity. J Cell Biol 194, 49-60 (2011).
4. C. Guo et al., SENP3-mediated deSUMOylation of dynamin-related protein 1 promotes cell death following ischaemia. Embo j 32, 1514-1528 (2013).
5. C. Guo, K. A. Wilkinson, A. J. Evans, P. P. Rubin, J. M. Henley, SENP3-mediated deSUMOylation of Drp1 facilitates interaction with Mff to promote cell death. Sci Rep 7, 43811 (2017).
6. K. Liu et al., A fine-tuning mechanism underlying self-control for autophagy: deSUMOylation of BECN1 by SENP3. Autophagy 16, 975-990 (2020).
7. C. Guo et al., SENP3 Promotes an Mff-Primed Bcl-x (L) -Drp1 Interaction Involved in Cell Death Following Ischemia. Frontiers in cell and developmental biology 9, 752260 (2021).
8. E. Waters et al., The SUMO protease SENP3 regulates mitochondrial autophagy mediated by Fis1. EMBO reports, e48754 (2022).
Website links:
https://www.sheffield.ac.uk/biosciences/people/academic-staff/chun-guo
https://scholar.google.co.uk/citations?user=ruFPXZAAAAAJ
https://publons.com/researcher/1724839/chun-guo/
https://twitter.com/lab_guo
https://www.researchgate.net/profile/Chun-Guo-10"
---
How good is research at University of Sheffield in Biological Sciences?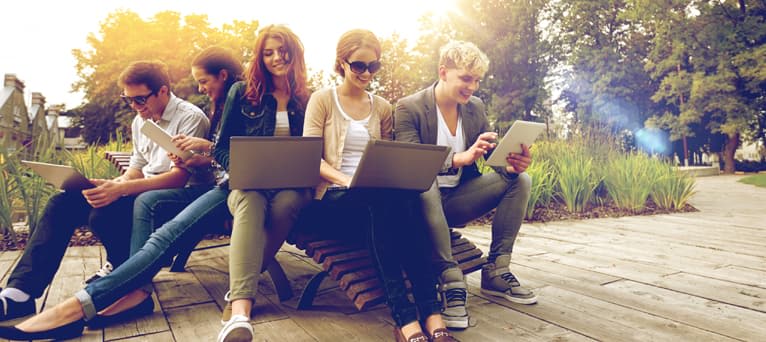 Search suggestions
Based on your current searches we recommend the following search filters.
Check out our other PhDs in Sheffield, United Kingdom
Check out our other PhDs in United Kingdom
Start a New search with our database of over 4,000 PhDs