Investigation of a probiotic strain of Lactobacillus plantarum 2025 and the development of novel antibacterials
---
Prof A Karlyshev
Applications accepted all year round
Self-Funded PhD Students Only
---
About the Project
Background
The rise of multidrug resistant forms of microbial pathogens imposes a serious problem to public health worldwide. The rapid spread of antimicrobial resistance is associated with misuse of conventional antibiotics. The latter may also impose a range of side/toxic effects on the host (humans). In addition, conventional antibiotics eliminate natural (beneficial) microflora, thus leading to various complications.
Thus, a search for alternative intervention strategies for fighting bacterial infections is extremely important, topical and timely. One promising approach is the use of beneficial microorganisms (probiotics) able to compete with and kill pathogenic bacteria without doing any harm to the host.
Probiotic bacteria are known to be able to boost protection against pathogens and may thus play an important role in prophylaxis of infectious diseases. However, the molecular mechanisms of probiotic action are not well understood and can be strain-related.
Our previous studies allowed the isolation of a highly efficient probiotic strain Lactobacillus plantarum 2025. The aim of the current project is the identification of specific genetic features of this microorganism responsible of its superior beneficial effects. This will be done using next generation genome sequencing (NGS) technology (IonTorrentPGM), bioinformatics and gene expression studies.
All required training will be provided by the supervisor. An applicant is expected to have some background in microbiology and molecular biology. On completion of this training a student will learn state of the art methods of molecular biology/bacteriology used for functional analysis of bacterial genomes. The study will assist in the development on novel probiotic strains with improved properties.
Aim
Identify and investigate the factors associated with probiotic activity of a particular species of Lactobacillus
Objectives
• Use IonTorrent Personal Genome Machine and other tools to complete genome sequence of strain in question
• Perform comparative genome analysis for identification of unique genetic features of this strain
• Identify specific adhesins of this strain, as well as specific host cell receptors, using in vitro adhesion assays
• Purify specific antibacterial factors after extression and purification in E. coli
Methods
Molecular cloning, PCR, mutagenesis, protein expression and purification, in vitro binding assays, bioinformatics. next generation genome sequencing, ELISA
Expected outcome and significance of the study
The results will provide better understanding of probiotic actions, and will assist in the development of novel antibacterials. The successful applicant will have an opportunity to take part at international research conferences to report the data. It is expected that the results of the study will be published in high impact journals.
Facilities
All facilities and equipment required for work on the project are available at Kingston University in a recently created molecular bacteriology laboratory.
Requirements
Candidates must demonstrate strong interest in molecular and/or medical bacteriology, have appropriate training/educational background in relevant areas and satisfy Kingston University entry requirements (minimum upper second class BSc degree, and preferably an MSc). Some prior experience and skills in molecular biology/microbiology techniques would be beneficial for successful work on this project. A candidate is expected to be able to produce written reports of publication quality.
Useful links for further information
General
http://www.kingston.ac.uk/research/research-degrees/available-degrees/phd
http://cdn.kingston.ac.uk/documents/aboutkingstonuniversity/howtheuniversityworks/policiesandregulations/documents/AR4-research-courses-201516.pdf
http://sec.kingston.ac.uk/research/research-degrees/how-to-apply/
Supervisor profile
http://sec.kingston.ac.uk/about-SEC/people/academic/view_profile.php?id=80
http://www.kingston.ac.uk/news/findanexpert/profile/151/andrey-karlyshev/
http://staffnet.kingston.ac.uk/~KU40907/
Google scholar citations
https://scholar.google.co.uk/citations?user=17FtRC0AAAAJ&hl=en
Research gate
https://www.researchgate.net/profile/Andrey_Karlyshev
Research case study
http://www.kingston.ac.uk/research/research-showcase/research-case-studies/genome-sequencing/
---
Funding Notes
No funding is available - only self-funded applications can be considered
Information about tuition fees is available at
http://www.kingston.ac.uk/research/research-degrees/fees/
http://www.kingston.ac.uk/postgraduate/fees-and-funding/funding-your-course/

---
References
1. Lehri B., Seddon A.M. and Karlyshev A.V. (2017) Potential probiotic-associated traits revealed from completed high quality genome sequence of Lactobacillus fermentum 3872. Standards in Genomic Sciences DOI: 10.1186/s40793-017-0228-4. Published: 1 February 2017

2. Lehri B., Seddon A.M. and Karlyshev A.V. (2017) The hidden perils of read mapping as a quality assessment tool in genome sequencing Scientific Reports 7, Article number: 43149 doi:10.1038/srep43149

3. Navarro K., Sanhueza E., Pineda S., Pastene E., Quezada M., Henriquez K., Karlyshev A., Villena J. and Gonzalez C. (2016) Isolation of a probiotic strain, Lactobacillus fermentum UCO-979C, with a potent anti-Helicobacter pylori activity. Electronic Journal of Biotechnology http://dx.doi.org/10.1016/j.ejbt.2016.11.008.

4. Karlyshev A.V., Kudryashova E.B. and Ariskina E.V. (2016) Draft Genome Sequence of Cohnella kolymensis B-2846. Genome Announc. 2016 Jan 14;4(1). pii: e01587-15. doi: 10.1128/genomeA.01587-15. PMID:26769947

5. Karlyshev A.V., Khlebnikov V.C., Kosarev I.V. and Abramov V.M. (2016) Draft Genome Sequence of Lactobacillus plantarum 2025.
Genome Announc. 2016 Jan 7;4(1). pii: e01532-15. doi: 10.1128/genomeA.01532-15. PMID:26744375

6. Karlyshev A.V., Villena J., Gonzalez C., Albarracin L., Barros J. and Garcia A. (2015)
Draft Genome Sequence of a Probiotic Strain, Lactobacillus fermentum UCO-979C.
Genome Announc. 2015 Dec 10;3(6). pii: e01439-15. doi: 10.1128/genomeA.01439-15. MID:26659681

7. Lehri B, Seddon A. M. and Karlyshev A.V. (2015)
Plasmid and chromosome-encoded adhesion-related genes of Lactobacillus fermentum revealed by genome sequencing. FEMS Microbiol Lett. PMID:25908870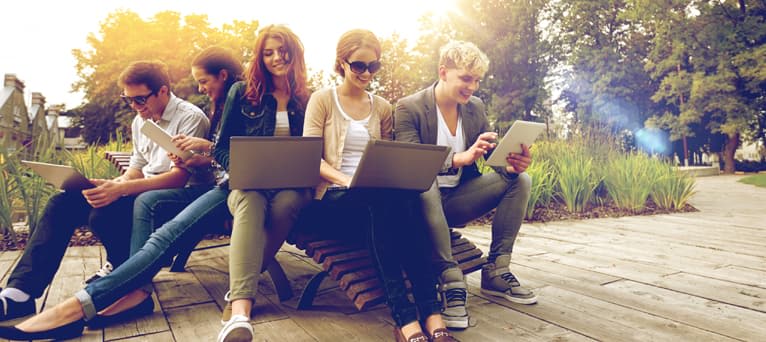 Search suggestions
Based on your current searches we recommend the following search filters.
Check out our other PhDs in London, United Kingdom
Check out our other PhDs in United Kingdom
Start a New search with our database of over 4,000 PhDs