Is the convergence of legal systems truly possible? Overcoming the challenges of domestic legal cultures.
---
Dr Emilie Ghio
Applications accepted all year round
Self-Funded PhD Students Only
---
About the Project
The convergence debate has traditionally brought together two opposing views. On the one hand, strong-form convergence theory rooted in evolutionary theories supports the view that legal sysems are, in fact, convergening. Global convergence regimes happens through what comparative lawyers have called legal transplants or transfers which are the main ways to spread legal rules and regulatory policies. On the other hand, some authors claim that legal rules cannot be transposed from one legal system to another and that legal systems will never converge. These claims are generally tooted in arguments of national sovereigny, path dependencies, and legal cultures. Ever since the emergence of the nation-state, law-making has primarily been a task for the national legislator (and/or courts). They make laws for relatively homogeneous societies that are usually characterised by a common culture. Therefore, the idea of law-making is closely tied to notion of self-determination, which promotes a local process of law-making rather than the sourcing of legal rules from a foreign supply. As Montesquieu argued, '[l]aws should be so closely tailored to the people for whom they are made, that it could be pure change if the laws of one nation could meet the needs of another.'
The idea of legal culture entails that law (as rules, practices, institutions, doctrines, etc.) should be treated as embedded in a broader culture of some kind, which encompasses a more general consciousness or experience of law that is widely shared by those who inhabit a particular legal environment, for example a particultur region, nation, or group of nations.
The ongoing globalisation of all aspects of life has surely led to increasing cultural penetration. Geographical spaces are now inhabited and shared by groups with diverse cultural and legal backgrounds. Notwithstranding this coming together of legal cultures, recent years have also witnessed a rise in nationalism and a preference for state-centric solutions protecting domestic interests, a rejection of supranational and international standards and the celebration of cultural differences.
Against this background, this project aims to assess the potency of the legal culture arguments in a world at a crossroads. In doing so, the project will examine concepts and theories of: legal convergence, path-dependencies, differentiated integration, judicial culture, law and language, law and legal culture, law and history, law and religion.
(This project would be suitable for a part-time student).
Academic qualifications
A first degree (at least a 2.1) ideally in law with a good fundamental knowledge of legal systems, international and/or European law, and comparative law.
English language requirement
IELTS score must be at least 6.5 (with not less than 6.0 in each of the four components). Other, equivalent qualifications will be accepted. Full details of the University's policy are available online.
Essential attributes:
• Experience of fundamental academic writing.
• Competent in comparative law.
• Knowledge of legal systems, international/EU law.
• Good written and oral communication skills
• Strong motivation, with evidence
Business & Management (5)
Law (22)
---
References
O. Kahn-Freund, 'On the Uses and Misuses of Comparative Law' (1974) 37 Modern Law Review 1; P. Legrand, 'European Legal Systems Are Not Converging' (1996) 45 International and Comparative Law Quarterly 52; D Marsh and J Sharman, 'Policy Diffusion and policy transfer' (2009) 30 Policy Studies 269; A. Platsas, 'The idea of legal convergence and international economic law' (2009) International Journal of Private Law 385; D. Nelken, 'Disclosing/invoking legal culture: an introduction' (1995) 4 Social and Legal Studies 435; D. elken, Comparing Legal Cultures (1997); G. Teubner, 'Legal Irritants: Good Faith in British Law or How Unifying Law Ends Up in New Divergences' (1998) 61 Modern Law Review; P. Legrand, Frafments on Law-as-Culture (1999); D. Nelken and J. Feest (eds.), Adapting Legal Cultures (2001); P. Legrand, 'The Same and the Different' in P. Legrand and R. Munday (Eds.), Comparative Legal Studies: Traditions and Transitions (2003); R. Cotterrell, Law, Culture and Society: Legal Ideas in the Mirror of Social Theory (2006); E. Fahey, Framing Convegrence within the global legal order. The EU and the World (Hart Publishing, 2020); R. Graveson, One Law. On Jurisprudence and the Unification of Law. Selected Essays, Volume II (North-Holland Publishing Company, 1977); K Holzinger and C Knill, 'Causes and conditions of cross-national policy convergence' (2005) 12 Journal of European Public Policy 775.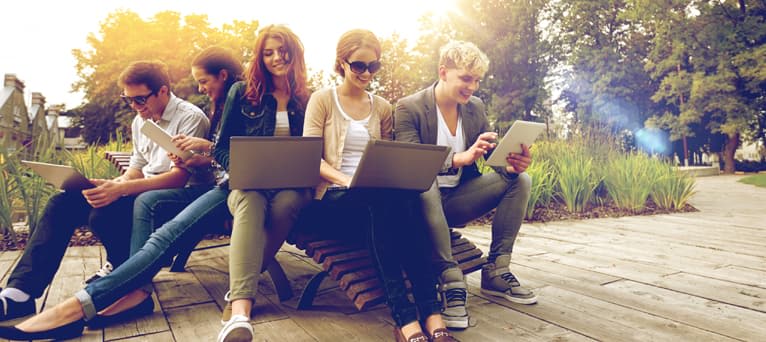 Search suggestions
Based on your current searches we recommend the following search filters.
Check out our other PhDs in Edinburgh, United Kingdom
Check out our other PhDs in United Kingdom
Start a New search with our database of over 4,000 PhDs