It's about time! Ecology and evolution of circadian and seasonal rhythms in host-parasite interactions
---
Prof S Reece

,

Dr A Pedersen
No more applications being accepted
Funded PhD Project (UK Students Only)
---
About the Project
Project offered for Ker Memorial PhD Studnetship in Infectious Diseases
Coping with infection and resource limitation are two of the major challenges faced by wild animals, and infection and resource limitation can exacerbate each other. Increasing evidence from lab and semi-wild studies reveals that circadian (daily) rhythms can be altered in adverse circumstances in manners that intuition suggests are adaptive. For example, normally nocturnal rodents become active in the daytime when facing conditions of cold and food scarcity. Infection also disrupts circadian rhythms and the time of day a host becomes infected can dictate whether it survives or dies from disease. However, how both infection and resource limitation interact to affect circadian rhythms is unknown.
This project will use a uniquely tractable system (wild wood mice) to undertake monitoring studies and experimental manipulations to determine whether circadian disruption mitigates the costs of infection, including resource limitation. As part of several large field experiments, we will be following individually tagged wood mice in their natural woodland populations throughout their lives. Importantly, we will use spatial loggers to non-invasively record movement patterns for each mouse, including the timing and duration of activity each night throughout the course of the year. We will also be manipulating food availability, by artificially supplementing some populations, and parasite infection, through drug treatment. The student will work within this larger framework and the project could take many directions, depending on the student's interests, for example:
Testing whether the timing of activity affects the probability of becoming infected, the duration of infection and likelihood of transmitting infections to others.
Testing how parasite removal and food availability impacts activity patterns and daily rhythms.
Uncovering the drivers of individual, and seasonal, variation in daily rhythms and how they respond to infection.
Determining whether different diseases, or coinfecting pathogen communities, have different consequences for circadian disruption.
Lastly, we have a wild-derived colony of wood mice, in which we could specifically manipulate infection, nutrition and or circadian rhythms to further investigate the results from the wild populations.
Training environment
Sarah Reece brings expertise in the evolutionary ecology of circadian rhythms in infections and Amy Pedersen brings expertise in disease ecology, specifically in using the wood mouse study system to examine host-parasite interactions in the wild and lab. The intersection of chronobiology with infection biology is an emerging discipline and it is increasingly being recognised that rhythms must be studied in wild. Thus, this project will unite topics in a novel way, whilst positing the student at the forefront of a new research area. Both labs also have extensive and well-established networks of collaborators that the student will be encouraged to engage with, depending on how their interests develop.
Training and skills
Skills and training will depend on the student's particular interests and the research directions they choose, but are likely to include:
Experimental design
Conceptual grounding in evolutionary ecology and chronobiology
Experimental design, statistical analysis and interrogation of large data sets
Basic parasitology, immunology, and animal handling
Field work, including leading a team
Mentoring undergraduate students and teaching
Networking abilities, including conferences and building collaborations
Training opportunities in transferable skills provided by relevant doctoral training programs will be available to the student. Skills will equip the student well for a future in academic research or in policy and industry roles. In addition to the supervisors and their labs, the student will be supported by a thesis committee who will meet annually to review the student's progress and development goals.
---
Funding Notes
All students will receive a stipend at UKRI levels (£18622 per annum from 1 October 2023 per annum), plus £30K in travel and research funds for all four years of the Programme. All University fees will be covered.
---
References
The evolutionary ecology of circadian rhythms in infection. Westwood ML, O'Donnell AJ, de Bekker C, Lively CM, Zuk M, Reece SE.Nat Ecol Evol. 2019 Apr;3(4):552-560. doi: 10.1038/s41559-019-0831-4. Epub 2019 Mar 18.PMID: 30886375
The influence of biological rhythms on host-parasite interactions. Martinez-Bakker M, Helm B.Trends Ecol Evol. 2015 Jun;30(6):314-26. doi: 10.1016/j.tree.2015.03.012. Epub 2015 Apr 20.PMID: 25907430
Flexible clock systems: adjusting the temporal programme. van der Veen DR, Riede SJ, Heideman PD, Hau M, van der Vinne V, Hut RA.Philos Trans R Soc Lond B Biol Sci. 2017 Nov 19;372(1734):20160254. doi: 10.1098/rstb.2016.0254.
Sweeny, A.R. Albery, G.F., Venkatesan, S., Fenton, A & Pedersen, A.B. 2021. Spatiotemporal variation in drivers of parasitism in a wild wood mouse population. Functional Ecology; 00: 1– 11. https://doi.org/10.1111/1365‐2435.13786
Sweeny, A.R, Clerc, M., Pontifes, P, Venkatesan, S., Babayan, S.A. and A.B. Pedersen. 2021. Supplemented nutrition decreases helminth burden and increases drug efficacy in a natural host-helminth system. Proceedings of the Royal Society B.

---
How good is research at University of Edinburgh in Biological Sciences?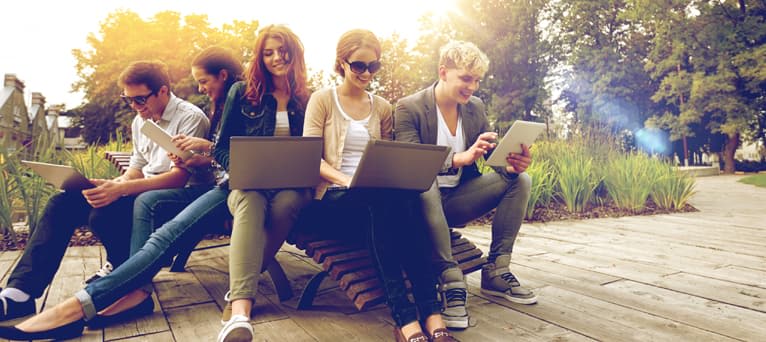 Search suggestions
Based on your current searches we recommend the following search filters.
Check out our other PhDs in Edinburgh, United Kingdom
Check out our other PhDs in United Kingdom
Start a New search with our database of over 4,000 PhDs