KIRC4: Deciphering host microbe interactions in inflammatory bowel disease
---
Prof F Powrie

,

Prof H Uhlig

,

Dr C Pearson
No more applications being accepted
Funded PhD Project (Students Worldwide)
---
About the Project
CLINICAL OPTION
Inflammatory bowel diseases (IBD) are chronic and debilitating conditions affecting over 5M people worldwide. They arise due a breakdown in the dialogue between the immune system and the intestinal microbiome, leading to aberrant inflammation. This project will examine the interaction between host genetics and the microbiome with a specific emphasis on barrier surfaces immunity. Genetic models will include those identified in Mendelian Diseases with IBD such as mutations in Syk (a kinase involved in immune cell function) as well as the recently described novel bacterial metabolite sensor Alpk1. The project will employ cutting edge mouse models of intestinal inflammation and immunological techniques alongside novel gnotobiology including rederivation of strains under germ-free conditions and study of humanized and novel synthetic microbial communities and their metabolites. The project seeks to identify how genetic predisposition drives intestinal inflammation through alteration in the functioning of the microbiome.
Training opportunities:
This project offers exposure to cutting edge technologies encompassing genomics, immunology, metabolism and microbiome sciences.
---
References
Key References:
1. Wang L, Aschenbrenner D, Zeng Z, Cao X, Mayr D, Mehta M, Capitani M, Warner N, Pan J, Wang L, Li Q, Zuo T, Cohen-Kedar S, Lu J, Ardy RC, Mulder DJ, Dissanayake D, Peng K, Huang Z, Li X, Wang Y, Wang X, Li S, Bullers S, Gammage AN, Warnatz K, Schiefer AI, Krivan G, Goda V, Kahr WHA, Lemaire M; Genomics England Research Consortium, Lu CY, Siddiqui I, Surette MG, Kotlarz D, Engelhardt KR, Griffin HR, Rottapel R, Decaluwe H, Laxer RM, Proietti M, Hambleton S, Elcombe S, Guo CH, Grimbacher B, Dotan I, Ng SC, Freeman SA, Snapper SB, Klein C, Boztug K, Huang Y, Li D, Uhlig HH, Muise AM. 2021. Gain-of-function variants in SYK cause immune dysregulation and systemic inflammation in humans and mice. Nat Genet. 2021 Apr;53(4):500-510.
2. Mukhopadhyay S, Heinz E, Porreca I, Alasoo K, Yeung A, Yang HT, Schwerd T, Forbester JL, Hale C, Agu CA, Choi YH, Rodrigues J, Capitani M, Jostins-Dean L, Thomas DC, Travis S, Gaffney D, Skarnes WC, Thomson N, Uhlig HH, Dougan G, Powrie F. Loss of IL-10 signaling in macrophages limits bacterial killing driven by prostaglandin E2. J Exp Med. 2020 Feb 3;217(2):e20180649.
3. Schulthess J, Pandey S, Capitani M, Rue-Albrecht KC, Arnold I, Franchini F, Chomka A, Ilott NE, Johnston DGW, Pires E, McCullagh J, Sansom SN, Arancibia-Cárcamo CV, Uhlig HH, Powrie F. 2019 The Short Chain Fatty Acid Butyrate Imprints an Antimicrobial Program in Macrophages. Immunity 50(2):432-445.e7
4. Ryzhakov G, West NR, Franchini F, Clare S, Ilott NE, Sansom, SN, Bullers SJ, Pearson C, Costain A, Vaughan-Jackson A, Goettel JA, Ermann J, Horwitz BH, Buti L, Lu X, Mukhopadhyay S, Snapper SB, Powrie F. 2018 Alpha kinase 1 controls intestinal inflammation by suppressing the IL-12/Th1 axis. Nat Commun 9(1):3797.
5. Ilott NE, Bollrath J, Danne C, Schiering C, Shale M, Adelmann K, Krausgruber T, Heger A, Sims D, Powrie F. 2016. Defining the microbial transcriptional response to colitis through integrated host and microbiome profiling. ISME J 10: 2389-404
Key Words: IBD, microbiome, genetics, immunology, inflammation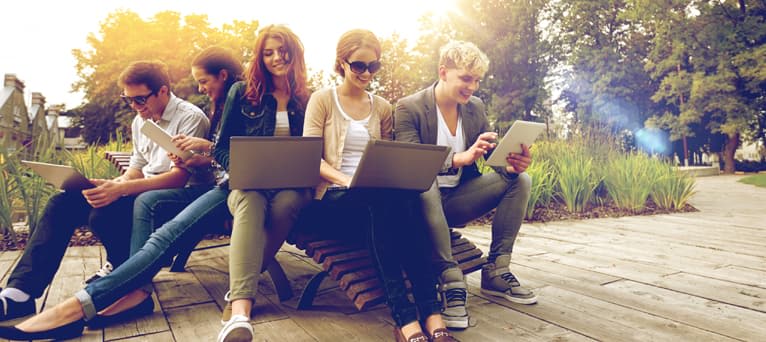 Search suggestions
Based on your current searches we recommend the following search filters.
Check out our other PhDs in Oxford, United Kingdom
Check out our other PhDs in United Kingdom
Start a New search with our database of over 4,000 PhDs