Lighting up zooplankton - mapping marine light using robotics
---
Prof Finlo Cottier

,

Dr David McKee

,

Dr Laura Hobbs

,

Dr Phil Anderson
No more applications being accepted
Funded PhD Project (Students Worldwide)
---
About the Project
Light plays a key role in the behaviour and life cycles of marine ecosystems, from determining the timing and magnitude of primary production, to enabling visual predation and therefore being directly linked to survival. Zooplankton, a diverse group of small aquatic invertebrates, are known to modify their vertical position in the water column depending on the level of illumination1. They are often used as a target group of species as we can i) study their behaviour and response to light in the laboratory, and ii) observe their behaviour in situ using acoustic and video imaging technology.
Underwater illumination can be modified by changes in riverine input, light pollution from human inhabitation or fish farms, solar elevation, and the magnitude, community composition, and depth of phytoplankton blooms. We are aware that underwater light is changing globally, caused by climate driven changes in the amount and type of run-off in coastal areas, and changes in primary production timing and magnitude, both of which have consequences for the optical properties of water.
Project Details
This studentship will combine state-of-the-art autonomous sampling methods, sophisticated acoustic technology, and newly developed underwater light modelling approaches to fully quantify the temporal and spatial scales of changes in the light field that exist in a river to coast habitat. The aim of this is to quantify the effect this has on the zooplankton community that is known to modulate their vertical positioning in relation to light. The key research question is:
How are changes in the marine environment reflected in underwater light, and what effect does this have on zooplankton?
There will be quarterly surveys in Loch Etive (Argyll) using instruments mounted on a novel autonomous surface vehicle – the "Impyak". Surveys will be focused on times and locations that offer optically variable environments i.e. across seasons to accommodate changing light levels and riverine flow, and in distinct parts of the Loch Etive system for riverine run-off and light pollution variability. High-resolution parallel measurements of optical and acoustic data will be taken to model underwater light and determine the vertical positioning of zooplankton in the water column.
The use of an autonomous platform offers a new and exciting opportunity for the student to systematically monitor the co-dependent parameters linking light, hydrography and pelagic community structure over time and spatial scales that have previously been difficult to achieve. This combination of techniques provides the student with a unique opportunity to understand a key local ecosystem using a suite of innovative methods and integrating them for the first time.
Skill Development
This PhD project will provide training, and will support the student in developing skills, in:
Mission planning and execution of autonomous surveys using marine robotic platforms
Collection and processing of a variety of data types from state-of-the-art instruments, including measurements to calculate underwater light (backscattering, coloured dissolved organic matter, chlorophyll) and acoustic data used to determine the taxonomic composition and vertical distribution of zooplankton
Coding skills using programmes and languages commonly applied in marine science data analysis
Modelling skills using the HEIMDALL2 model for underwater light developed in the group of Dr David McKee at Strathclyde
Reading, writing, and analytical skills essential for postgraduate research
This is in addition to the more general PhD skills and techniques that will be supported with training at SAMS and UHI through the Vitae Researcher Development Framework.
Studentship Location and Supervision
The student will be working with four supervisors: Prof Finlo Cottier (SAMS), a physical oceanographer with expertise in linking observations of zooplankton behaviour to the environment; Dr David McKee (University of Strathclyde), an optical physicist researching underwater light in the Arctic; Dr Laura Hobbs (SAMS), a zooplankton ecologist with a focus on how zooplankton behaviours are modified by changes in the light field; and Dr Phil Anderson (SAMS), a physicist working in the field of autonomous data collection using robotic platforms.
This PhD project will be based at SAMS near Oban, Scotland. SAMS has a strong PhD community, and you will be joining an experienced team with established research connections. You will be contributing to a wider field of international research looking at the response of ecosystems to light and understanding how the light field is changing as the ocean warms. You will have a research space in a newly commissioned "Light Lab" focussed on the development and utilisation of technologies to investigate ecological responses to light in the marine environment, and there will be opportunities to collaborate with our existing projects based in Scotland and the Arctic.
Requirements:
This project would suit a student with an undergraduate degree (2(i) or higher) in topics such as physics, mathematics, oceanography, marine science, or environmental sciences. Experience in programming and/or working with large environmental datasets would be beneficial. Any postgraduate experience or Masters degrees in relevant topics would also be an advantage. The student should have an interest in participating in fieldwork and working on small boats.
The start date of this project is: 2 October 2023
The 3½ year studentships cover:
Tuition fees each year at Home (UK) rate. For International students, there may be funding available to cover the full international tuition fee and this will be discussed at interview.
A maintenance grant each of around £15,000 per annum (for full-time study)
Funding for research training
Part-time study is an option, with a minimum of 50% of full-time effort being required.
Applicants should normally have, or be studying for:
A postgraduate Master's degree from a degree-awarding body recognised by the UK government, or equivalent, or
A first or upper second class honours degree from a degree awarding body recognised by the UK government, or equivalent, or
Other qualifications or experience that affords sufficient evidence of an applicant's ability to work at the academic level associated with doctoral study.
---
Funding Notes
Funded by NERC, Studentships are awarded to the SUPER Doctoral Training Partnership. The SUPER DTP partner Universities are St Andrews University, Aberdeen University, Edinburgh Napier University, Heriot-Watt University, the University of the Highlands and Islands, Stirling University, University of Strathclyde and the University of the West of Scotland. Underpinning these research partners, providing additional training and projects are Marine Scotland, NatureScot, and the James Hutton Institute, among a total of 40 stakeholder organisations including industry and government agencies and international collaborators.
---
References
1. Hobbs et al. (2021). A marine zooplankton community vertically structured by light across diel to interannual timescales. Biology Letters: 17: 20200810.
2. Connan-McGinty et al. (2022). Midnight Sun to Polar Night: A Model of Seasonal Light in the Barents Sea. Journal of Advances in Modeling Earth Systems: 14, e2022MS003198.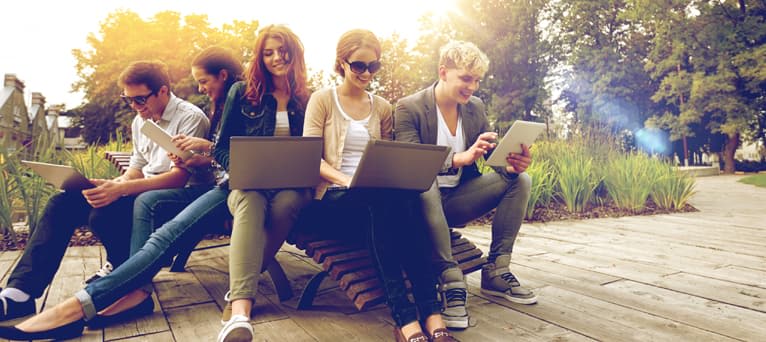 Search suggestions
Based on your current searches we recommend the following search filters.
Check out our other PhDs in Inverness, United Kingdom
Check out our other PhDs in United Kingdom
Start a New search with our database of over 4,000 PhDs