Linking epigenomics with cellular senescence to identify novel therapeutics for osteoarthritis
---
Dr Sarah Rice

,

Dr Nichola Conlon

,

Prof M Trost

,

Prof SL Cobb
No more applications being accepted
Funded PhD Project (Students Worldwide)
---
About the Project
Osteoarthritis (OA) is caused by degradation of cartilage and accompanying structural changes to surrounding tissues in the articulating joints. It is the most common arthritis, affecting ~8.5 million adults in the UK. However, no disease modifying OA drugs (DMOADs) are available and treatment is limited to pain relief and joint replacement surgery. Recent research has shown that cellular senescence in both articular cartilage and subchondral bone contributes to OA pathogenesis, and that selective removal of senescent cells (SnCs) can prevent the onset and progression of OA1. In this project we will screen novel molecules to test their efficacy to treat disease.
The selective removal of SnCs from the joints of individuals suffering with OA is an attractive therapeutic goal. However, there are few known senolytics available, and all of them possess severe toxicity profiles. We hypothesise that effective and safe senolytics will provide enormous scope for their application as DMOADs.
Newcastle based company, Nuchido, have used a network pharmacology approach to identify the combination of nodes that, when blocked, disrupt the senescence network most effectively. This is particularly exciting, as it has resulted in the prioritisation of both senolytics, and senostatics: molecules which supress the senescence-associated secretory phenotype (SASP), thereby preventing the spread of senescence within and between tissues. Candidate compounds have been screened, resulting in the prioritisation of molecules and molecular cocktails that have enormous potential to be applied as senotherapeutics. In this project we will screen compounds for the selective ablation of SnCs and further test these molecules for use in osteoarthritis. This will be achieved through a series of objectives:
Objective 1- We will isolate primary chondrocytes and osteoblasts from the donated tissues of aged patients undergoing hip joint replacement due to end-stage OA or neck-of-femur fracture. The student will be trained by Dr Rice (Newcastle University) in primary cell culture. Baseline measurements of senescence will be made in the different cell populations. Briefly, these measurements will include SA-ß-Gal staining, qPCR, and immunofluorescence to detect p16, lamin-B1, and high mobility group protein B12.
Objective 2- We will further develop an existing assay to determine the proteomic fingerprint of SnCs using MALDI-TOF mass spectrometry with co-supervisor Professor Matthias Trost (Newcastle University)3. The technique, developed by the Trost lab, will enable high-throughput screening of the compounds and calculation of the therapeutic window.
Objective 3- We will investigate the accessibility and activity of genetic enhancers in senescent and healthy patient cells using ATAC-seq. This will allow characterisation of the unique epigenetic landscape of chondrocyte/osteoblast senescence and will inform the mode of action of senolytics and senostatics through pathway analysis. Identified pathways will be interrogated using molecular genetic tools including Cas9 epigenome modulators in relevant cartilage and bone cell models4.
This studentship will provide a truly multidisciplinary environment in which the successful candidate will receive comprehensive training in molecular biology, proteomics, and epigenomics. The recruited student will primarily be based in Dr Rice's laboratory, part of the Skeletal Research Group (SRG), within the Newcastle University Biosciences Institute (NUBI).
For more details please visit the following link: https://research.ncl.ac.uk/media/sites/researchwebsites/mosmed/22_09%20Linking%20epigenomics%20with%20cellular%20senescence%20to%20identify%20novel%20therapeutics%20for%20osteoarthritis.pdf
For further information please contact [Email Address Removed] for details.
How to Apply: You must apply through the University's online application system. When applying to Newcastle University please select the Course Code 8207F (PhD in Molecular Sciences) You will need to: Insert the programme code 8207F in the programme of study section; Select 'PhD in Molecular Sciences' as the programme of study; Input (only) the studentship reference code (e.g. 22_09) that you are applying for in the studentship/partnership reference field when prompted all codes are outlined in the individual project adverts and can be found on the MoSMed website: https://research.ncl.ac.uk/mosmed/phdstudentships; Attach all documents that are requested including a CV and cover letter. The cover letter must clearly state the project reference code, the full title of the studentship and state how your interests and experience relate to the project - Attach degree transcripts and certificates and, if English is not your first language, a copy of your English language qualifications Should you have any queries regarding the application process to Newcastle University please contact Selina McCarthy, MoSMed CDT Manager: [Email Address Removed] or email [Email Address Removed]
Application Deadline: 23:59 GMT on Thursday 19th May 2022
Previous applicants need not apply
---
References
1. Jeon OH et al., 2017. Nature Medicine. 23(6):775-781.
2. Gao SG et al., 2016. International Journal of Rheumatic Diseases. 19:226–232
3. Heap RE et al., 2019. Analyst. 144(21):6371-6381
4. Rice et al., 2021. Arthritis and Rheumatology. 73(10):1866-1877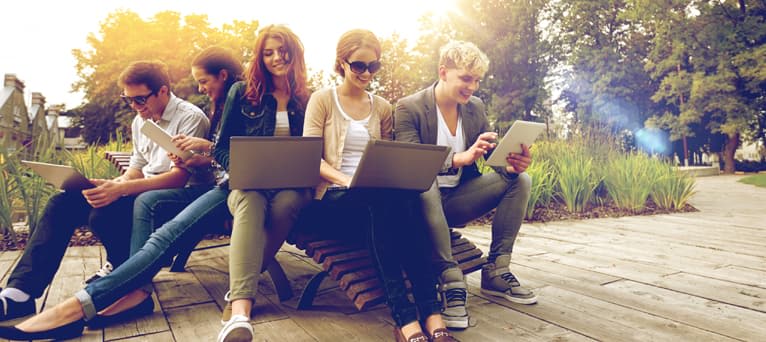 Search suggestions
Based on your current searches we recommend the following search filters.
Check out our other PhDs in Newcastle, United Kingdom
Check out our other PhDs in United Kingdom
Start a New search with our database of over 4,000 PhDs