Long-term epigenetic effects of exposure to ionising radiation in vivo
---
Dr Y E Dubrova
Applications accepted all year round
Self-Funded PhD Students Only
---
About the Project
Background
Cellular response to ionising radiation is a multistep process which includes the recognition of DNA damage, its repair, cell cycle arrest and apoptosis. To date, the majority of pathways involved in the mammalian cellular response to radiation have been characterised. However, recent data on the delayed effects showing that ionising radiation can not only induce mutations in the directly exposed cells, but can also lead to delayed effects, with new mutations arising many cell divisions after the initial irradiation damage challenge to the existing paradigm. The mechanism(s) underlying the phenomenon of 'genetic memory' capable of destabilising the non-exposed progeny of irradiated cells remain completely unknown. We and others have hypothesised that exposure to ionising radiation could trigger a cascade of epigenetic events and have suggested that DNA methylation may be regarded as a strong candidate for the epigenetic signal leading to instability. The proposed research project aims to delineate epigenetic mechanisms underlying the long-term in vivo effects of radiation exposure.
Experimental Methods and Design
BALB/c and BALB/c inbred strains will mainly be used in this study. Tissue samples have already been collected from irradiated (1 Gy of acute X-rays) and sham-treated male mice 2hours, 24 hours, 1 week and 10 weeks after exposure. Total RNA will be extracted from liver, bone marrow and kidney of each offspring and used to generate fluorescent cDNA probes. These probes will be hybridised to the Agilent Mouse GE 8x60K multiplex expression array.
To establish the long-term effects of exposure to ionising radiation, the expression profiles of will be analysed in the irradiated mice and compared with that of sham-treated males. Given that the irradiated males will be sampled over a considerable period of time after treatment (10 weeks), the age-related changes in gene expression will be evaluated in control males. Both sets of data will then be used for the analysis of the dynamics of gene-expression profiles after irradiation. The microarray results will further be verified by quantitative real-time PCR. In this project we will address the following questions: (i) does radiation exposure result in long-term changes in expression profiles? (ii) does genotype (strain) affect long-term radiation-induced changes in the expression profiles? To establish whether modifications in the expression profiles result from gene mutations or can be explained by epigenetic mechanisms, the pattern of CpG methylation of those genes showing consistent changes after irradiation and the pattern of histone methylation will further be analysed.
The proposed research represents the first systematic attempt to evaluate the long-term in vivo epigenetic effects exposure to ionising in mammals. It is hoped that this major survey will elucidate the still unknown mechanisms of the long-term in vivo effects of radiation exposure.

We are an equal opportunities employer and particularly welcome applications for Ph.D. places from women, minority ethnic and other under-represented groups.

---
References
Barber RC, Hickenbotham P, Hatch T, Kelly D, Topchiy N, Almeida G, Jones GGD, Johnson GE, Parry JM, Rothkamm K & Dubrova YE (2006) Radiation-induced transgenerational alterations in genome stability and DNA damage. Oncogene 25, 7336-7342.
Barber RC, Hardwick RJ, Shanks ME, Glen CD, Mughal SK, Voutounou M & Dubrova YE (2009) The effects of in utero irradiation on mutation induction and transgenerational instability in mice. Mutat Res 664, 6-12.
Mughal SK, Myazin AE, Zhavoronkov LP, Rubanovich AV, Dubrova YE. 2012. The dose and dose-rate effects of paternal irradiation on transgenerational instability in mice. A radiotherapy connection. PLoS ONE 7, e41300.
Abouzeid Ali HE, Barber RC, Dubrova YE. 2012. The effects of maternal irradiation during adulthood on mutation induction and transgenerational instability in mice. Mutat. Res. 732, 21-25.
Glen CD, Dubrova YE. 2012. Exposure to anticancer drugs can result in transgenerational genomic instability in mice. Proc. Natl. Acad. Sci. USA 109, 2984-2988.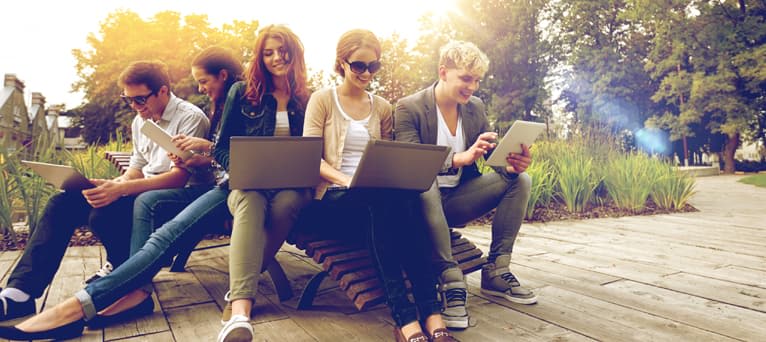 Search suggestions
Based on your current searches we recommend the following search filters.
Check out our other PhDs in Leicester, United Kingdom
Check out our other PhDs in United Kingdom
Start a New search with our database of over 4,000 PhDs