Magnox sludge immobilisation in bespoke acid-based geopolymers
---
Prof Susan Bernal-Lopez

,

Dr S Adu-Amankwah
Applications accepted all year round
Funded PhD Project (UK Students Only)
---
About the Project
This research project will be conducted at the University of Leeds, and the supervisory team comprises early career researchers as well as a senior academic, internationally recognised for their expertise in the design, advanced characterisation and performance assessment of cementitious materials for both nuclear wastes disposal and infrastructure applications.
Project details:
Disposal of magnesium-bearing intermediate level waste sludge arising from reprocessed spent fuel from Magnox reactors in the UK presents significant decommissioning challenges. The immobilization of these wastes in conventional Portland cement systems has drawbacks, mainly arising from incompatible chemistry of the waste and the cementing matrix. This project aims to develop bespoke acid based geopolymer cements for the disposal of Magnox sludge. Specific objectives are to develop a suite of acid-based geopolymer mixes with high contents of Magnox sludge simulants, elucidating correlations between mix design parameters, microstructural features development, and their pore structure evolution, as well as their structural stability under conditions relevant to a Geological Disposal Facility (GDF).
The acid-based geopolymers to be created will be produced using UK calcined clays, in combination with other additives. Fresh state properties (e.g. hardening time, rheology and reaction kinetics) will be assessed. In hardened grouts, detailed nano and microstructural characterisation will be carried out to determine factors controlling the binder's ability to immobilise Magnox sludge components. This will be achieved by applying advanced characterisation techniques including microscopy, spectroscopy and x-ray imaging.
The successful applicant will work in the UKCRIC Centre for Infrastructure Materials at the University of Leeds. You will have access to brand new laboratories for the development, characterisation and performance assessment of cementitious materials, including access to our own spectroscopy and microscopy facilities including a unique X-ray microtomography instrument for in-situ monitoring of pore structure changes and microcraking under controlled environments (e.g. temperature, gas atmosphere, humidity).
Hypothesis: The principal aim of this project is to develop, optimise and validate calcined-clay based geopolymer wasteforms produced using acid solutions instead of alkalis, as an alternative conditioning technology for Magnox sludge immobilisation. This will be achieved by the evaluation of locally available raw materials to ensure the feasibility of acid-based geopolymer production; determination of the fundamental nano- and microstructural characteristics of a geopolymer which define its performance in waste immobilisation; and the determination of the performance of accelerated aged specimens to enable prediction of very long-term stability. The aims of the work packages (WPs) are summarised as:
WP1. Develop optimised geopolymer mixes suitable for waste cementation, considering the influence of the properties of the clays used. This will be achieved by systematically investigating the fresh state properties of the produced grouts, emphasising dissolution kinetics of the calcined clay -Magnox sludge in acidic media, and its impact on reaction kinetics and rheological properties;
WP2. Elucidating the correlation between mix design parameters and the phase assemblages (type of reaction products forming) and pore structure evolution of selected geopolymer systems, evaluated under conditions relevant to a GDF;
WP3. Ascertaining the chemical and physical stability of the composite matrix simulating long term phase evolution, and evaluating leachability of radwaste simulants via different testing methodologies 
Methodology and Approach:
Work package 1 (WP1). Optimizing acid based geopolymer-Mg(OH)2 binder systems: The challenge of WP1 is to identify promising mix compositions of the binder system in terms of fresh and hardened properties. Locally available clay resources including commercial products such as OpaciliteTM and Argical from Imerys Performance Minerals, will be tested among others. Chemical grade Mg(OH)2 will be used as a proxy for Mangnox sludge. Prior to any detailed characterization, a broad scoping study will be undertaken to optimize composition of the constituent materials against the Nuclear Decommissioning Authority's radioactive waste management directorate. Flowability, setting time and other rheological behaviours will be determined in fresh state grouts. In hardened samples strength, sorptivity and gas permeability measurements will be conducted as a function of time.
Work package 2 (WP2). Elucidating the kinetic and microstructure of promising mixes: The challenge of WP2 is interlinking the mix design with the mineralogy and structural evolution of geopolymer-Mg(OH)2 grouts, as a function of time. The phase assemblage and its ultimate distribution within binding matrices shall be elucidated combining advanced scanning electron microscopic (e.g. quantitative image analysis) and solid state spectroscopic techniques (e.g. 27Al, 29Si, 31P MAS and/or CP-MAS) coupled with unique quantitative evaluation of semi-crystalline minerals using Rietveld refinement/PONKCS method. Pore network of the monoliths will be determine using X-ray microtomograpy (uCT), and other physical (e.g. sorptivity, air permeability etc.) and mechanical properties (e.g. compressive and flexural strength) will be also measured. WP2 is particularly important to determine how varying compositional and process parameters influences binder microstructural features, and consequently the bulk properties of the materials produced. Findings from this WP will provide the basis for tailoring the fresh and hardened properties in WP1 (if required) and the chemical stability assessment in WP3.  
Student Specific Training:
The training package for the student recruited to this project will be designed according to the background of the student; they require high-level skills in chemistry, analytical instrumental techniques, materials characterisation and radiochemistry. A student will be recruited who has a strong background in at least one of these areas, and the remaining training components will be tailored to provide them with the skills base needed to successfully complete the project. The student will be supervised by a team with complementary experience, within one of the UK's largest research groups in the field of cementitious materials. The group has a well-equipped laboratory, with experienced technical support available to provide appropriate training on the various instrumental techniques to be used throughout this research programme. The University of Leeds has a dedicated Doctoral School, with capabilities for researcher skills training.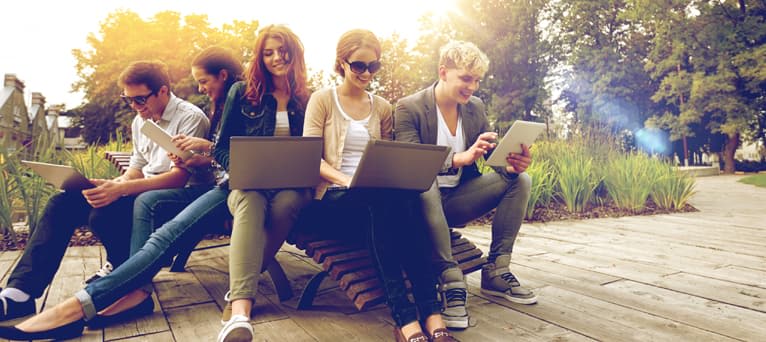 Search suggestions
Based on your current searches we recommend the following search filters.
Check out our other PhDs in Manchester, United Kingdom
Check out our other PhDs in United Kingdom
Start a New search with our database of over 4,000 PhDs