Making yourself understood: exploring the diagnostic pathway for non-specific cancer symptoms for people that do not speak English
---
Dr Georgia Black
No more applications being accepted
Funded PhD Project (Students Worldwide)
---
About the Project
Applications are invited from graduates with a BSc (First or Upper Second) or MSc (Merit or Distinction), or equivalent, to work within the Wolfson Institute of Population Health. This 3 year studentship will commence in January 2023 (or September 2023 if preferred) and will be based at the Charterhouse Square Campus. This is an exciting opportunity for a graduate from disciplines related to medical, allied health disciplines, population health, medical sociology, health psychology, and primary care.
Please submit your application to: Patrick Mullan ([Email Address Removed]).
Project description
Introduction
This doctoral project will investigate the role of formal and informal interpreters in the diagnostic pathway for cancer. Addressing language barriers in accessing healthcare is one avenue for improving equitable healthcare in line with current UN Sustainable Development Goals.[1] English proficiency is related to socioeconomic position, social segregation, employment and healthcare access, and the intersectionality of ethnicity and language proficiency results in multiple disadvantage. The picture is further complicated by the transition to remote consultation, which is now the default in the UK. Our recent research has also highlighted that telephone consultation may widen health inequalities for people who use interpreters within cancer pathways.[2]
The importance of health service accessibility was underscored in a recent Public Health England report on how to reduce health inequalities and improve population outcomes.[3] It highlighted the need for improved access to interpreting services to ensure healthcare services are accessible to all. However, accessibility in cancer pathways is not just about making services available;[4] studies have highlighted that restricted communication or misalignments in the doctor-patient encounter can have long term consequences for timely access to cancer investigations.[5,6] It has often been reported that patients must self-advocate in order to progress cancer investigations, particularly where symptoms are vague or non-specific.[7,8] This suggests that the quality and content of interpreted doctor-patient encounters is a critical factor in driving equitable access within cancer pathways.
Interpreting can be performed by professional interpreters, healthcare advocates, as well as friends or family of the patient. Patients may make choices based on perceived availability of these services, acceptability, and/or personal preference. Research has highlighted that family members are less accurate interpreters but may be better advocates for the patient's agenda.[9] Family members may also take a more active role in supporting ongoing care and treatment.[10] Research about the content of professionally interpreted consultations has highlighted the role of the interpreter as a potential co-diagnostician and advocate for the patient.[11,12] However, other studies have revealed that interpreters may present a barrier to patients voicing their own ideas about their health, and introducing new symptoms or issues into the consultation.[13]
No research exists looking at the role of formal or informal interpreting within discussions about potential cancer symptoms in primary care, nor how these affect timely reconsultation with primary care or referral for specialist investigation.This study will take place in East London, where a significant percentage of inhabitants speak a preferred language other than English compared with elsewhere in the UK.[14] It is well recognised that populations in East London experience significant health inequalities across a range of health indicators.[15] The most common languages spoken in East London after English are Bengali, Urdu and Gudjurati. We would anticipate that the doctoral candidate would be bilingual, with lived experience of being from a South Asian or other minoritised community. The candidate would bring important insight to the role as well as skills in (non-professional) linguistic and cultural translation.
Research aims and objectives
This doctoral research will investigate:
(1)  The role of formal and informal interpreters in primary care discussions about potential cancer symptoms
(2)  The impact of formal or informal interpreting on patients' subsequent self-management, help-seeking and access to healthcare
(3)  The impact of health service delivery and context on the diagnostic pathway for patients who do not speak English well
This research will help to understand the impact of formal and informal interpreting on diagnostic pathways for cancer, providing recommendations for cancer policy, primary care clinicians and patient advocacy groups and services.
Main methodologies
We wish to support the candidate to develop their own methodology for doctoral study, however we would anticipate using the following methods:
(1)  Systematic review and critical interpretative synthesis (or other meta-review methods)
(2)  Qualitative analysis of recorded doctor-patient consultations (face to face and telephone)
(3)  Qualitative analysis of interviews with patients, family members, interpreters and/or clinicians
(4)  Observations and/or patient shadowing
This project will be linked to NIHR-funded project, INTERPRET-X (HSDR 134866/21/10) which addresses the implementation and delivery of interpreting services in primary care. This project started in Sept 2022 and continues for 2 years. Therefore, the proposed doctoral study will benefit from early findings and infrastructure associated with the INTERPRET-X project. This includes, for example, expertise in interpreting at the University of Surrey (supported by Professor Katriina Whitaker), case study data from general practices across the UK and a wide range of relevant stakeholders and advisors including NHS England.
Informal enquiries can be made via email to:
Dr Georgia Black, Wolfson Institute of Population Health [Email Address Removed]
How to apply
Your application should consist of a CV and contact details of two academic referees. You must also include a personal statement (1,000 words maximum) describing your suitability for the selected project including how your research experience and interests relate to the project.
Please submit your application to: Patrick Mullan ([Email Address Removed]).
Successfully shortlisted candidates will be invited to an interview.
---
Funding Notes
This 3 year PhD studentship is funded by Barts Charity and comes with a tax-free stipend of £24,278. It is open to UK Nationals. University tuition fees at UK levels will be met by the funder. International students are welcome to apply, but will need to cover the difference in fees.
---
References

1 Department of Economic and Social Affairs. The Sustainable Development Goals Report 2019. United Nations 2019.
2 Ip A, Black G, Vindrola-Padros C, et al. Healthcare Professional and Patient Perceptions of Changes in Colorectal Cancer Care Delivery During the COVID-19 Pandemic and Impact on Health Inequalities. Cancer Control 2022;29:10732748221114615.
3 Health inequalities: reducing inequalities in local areas. GOV.UK. 2017.https://www.gov.uk/government/publications/reducing-health-inequalities-in-local-areas (accessed 3 Oct 2022).
4 Dixon-Woods M, Cavers D, Agarwal S, et al. Conducting a critical interpretive synthesis of the literature on access to healthcare by vulnerable groups. BMC Med Res Methodol 2006;6:35.
5 Tookey S, Renzi C, Waller J, et al. Using the candidacy framework to understand how doctor-patient interactions influence perceived eligibility to seek help for cancer alarm symptoms: a qualitative interview study. BMC Health Serv Res 2018;18:937.
6 Amelung D, Whitaker KL, Lennard D, et al. Influence of doctor-patient conversations on behaviours of patients presenting to primary care with new or persistent symptoms: a video observation study. BMJ Qual Saf 2020;29:198–208.
7 Black G, Sheringham J, Spencer-Hughes V, et al. Patients' Experiences of Cancer Diagnosis as a Result of an Emergency Presentation: A Qualitative Study. PLoS One 2015;10:e0135027.
8 Ip A, Black G, Vindrola-Padros C, et al. Socioeconomic differences in help seeking for colorectal cancer symptoms during COVID-19: a UK-wide qualitative interview study. Br J Gen Pract 2022;72:e472–82.
9 Greenhalgh T, Robb N, Scambler G. Communicative and strategic action in interpreted consultations in primary health care: a Habermasian perspective. Soc Sci Med 2006;63:1170–87.
10 Rosenberg E, Seller R, Leanza Y. Through interpreters' eyes: comparing roles of professional and family interpreters. Patient Educ Couns 2008;70:87–93.
11 Hilfinger Messias DK, McDowell L, Estrada RD. Language interpreting as social justice work: perspectives of formal and informal healthcare interpreters. ANS Adv Nurs Sci 2009;32:128–43.
12 Hsieh E. Interpreters as co-diagnosticians: overlapping roles and services between providers and interpreters. Soc Sci Med 2007;64:924–37.
13 Seale C, Rivas C, Kelly M. The challenge of communication in interpreted consultations in diabetes care: a mixed methods study. Br J Gen Pract 2013;63:e125–33.
14 Website. Tower Hamlets Council. English Language Proficiency in Tower Hamlets . 2017. London (UK) Tower Hamlets Council. Available from: https://www.towerhamlets.gov.uk/Documents/Borough_statistics/Diversity/Language_proficiency_in_Tower_Hamlets.pdf
15 Wohland P, Rees P, Nazroo J, et al. Inequalities in healthy life expectancy between ethnic groups in England and Wales in 2001. Ethn Health 2015;20:341–53.

---
How good is research at Queen Mary University of London in Clinical Medicine?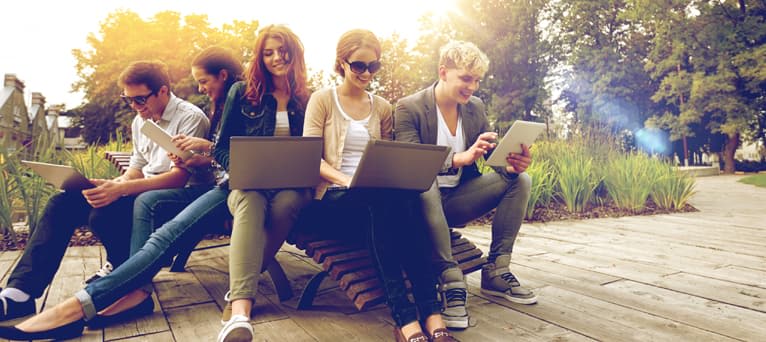 Search suggestions
Based on your current searches we recommend the following search filters.
Check out our other PhDs in London, United Kingdom
Check out our other PhDs in United Kingdom
Start a New search with our database of over 4,000 PhDs