Mating systems, sexual selection and the role of immunity in survival of male and female shorebirds
---
Prof Tamas Szekely

,

Dr Gotz Eichhorn
No more applications being accepted
Self-Funded PhD Students Only
---
About the Project
Project Description
Why do males live longer in some species whereas in others the males die faster than the females? Mortalities of males and females are often different, although the causes of sex-biased mortalities are often obscure. We recently showed that closely related species of birds exhibit different mortality patterns in the wild: in some species the male mortalities are higher than those of females, whereas in other species the reverse is the case. This PhD project will use shorebirds (plovers, sandpipers and allies) that exhibit large diversity in their breeding behaviour, mating systems and parental care to investigate immunological causes of sex-biased mortalities at different stages of ontogeny.

Project aims and methods:
The objective of this Debrecen-based Studentship is to combine field biology in natural populations of these birds with advanced laboratory tools to quantify basic immune parameters in eggs, young and adults. By using molecular (DNA, RNA) and immunological techniques and bioinformatics, the student will investigate key components of the avian immune system and link these to survival of juveniles and adults. A competent immune system is of vital importance to respond to disease challenges, but is also costly. Organisms must balance demands for nutrients and energy against requirements of other physiological functions and processes like reproduction and growth, and the outcome of such a balance may depend on the environmental context. Therefore, we aim to gather data from species and populations that exhibit a large range of environments with different risk of disease. Differential exposure to parasites and pathogens is expected to determine variation in immune responsiveness and to shape trade-offs of resource allocation involving immune defence.

The student will work as part of an international team and his/her work will benefit from data generated by intense monitoring of populations in Russia, Madagascar, Cape Verde, Mexico and/or China. In addition to laboratory work, the project has also a strong field component that requires the collection of samples, behavioural and ecological data from some of these sites.

The student will be based at University of Debrecen, Hungary, and s/he will work in association with the ELVONAL project, see details of the project at https://elvonalshorebirds.com/

We are looking for a highly motivated and enthusiastic person with a background in biology, zoology or relevant discipline, a good understanding of evolutionary biology and interest to learn field biology and laboratory methods. The candidate should have sufficient English language skills, and the ability of organising and conducting field work in remote areas in an international team. Knowledge of Russian and/or Hungarian is an advantage. Students with relevant MSc, BSc or diploma degree are encouraged to apply. Suitable candidates holding a BSc may have the opportunity to conduct a field biology MSc project ahead of and in close relation to this PhD project. The PhD project is co-supervised by three additional experts: (1) Dr Götz Eichhorn, NIOO-KNAW (Wageningen, The Netherlands), (2) Dr Vojtech Kubelka, University of Debrecen (Hungary), (3) Dr Adam Lendvai, University of Debrecen (Hungary).

Applications
Anticipated start date: 30 September 2019. Note, however, the possibility to conduct fieldwork before (i.e., during spring-summer 2019).

---
Funding Notes
We welcome applications from self-funded students and students seeking their own funding from external sources. The studentship will be based at University of Debrecen. For students from eligible countries the "Stipendium Hungaricum" offers a scholarship programme (www.stipendiumhungaricum.hu).

Interested students should contact Dr Kubelka at [Email Address Removed] BEFORE 15 DECEMBER 2018.
---
References
Amano, T., T. Székely, B. Sandel, Sz. Nagy, T. Mundkur, T. Langendoen, D. Blanco, C. U. Soykan, W. J. Sutherland. 2017. Successful conservation of global waterbird populations depends on effective governance. Nature 553: 199-202.

dos Remedios, N., C. Küpper, T. Székely, T. Burke & P. L.M. Lee. 2017. Specialists in isolation: genetic differentiation in an endemic African plover. Ibis 159: 792-802.

Eberhart-Phillips, L. J. et al. 2018. Demographic causes of adult sex ratio variation and their consequences for parental cooperation. Nature Communications 9:1651.

Eichhorn G, Bil W & Fox JW. 2017. Individuality in northern lapwing migration and its link to timing of breeding. Journal of Avian Biology 48: 1132-1138.

Eichhorn G, Groscolas R, Le Glaunec G, Parisel C, Arnold L, Medina P. & Handrich Y. 2011. Heterothermy in growing king penguins. Nature Communications 2:435

Kubelka, V., M. Šálek, P. Tomkovich, Zs. Végvári, R. Freckleton & T. Székely. 2018. Global pattern of nest predation is disrupted by climate change in shorebirds. Science 362: 680-683.

Lameris TK, van der Jeugd, HP, Eichhorn, G, Dokter, AM, Bouten, W, Boom, MP,... Nolet, BA (2018) Arctic geese tune migration to a warming climate but still suffer from a phenological mismatch. Current Biology 28: 2467-2473. [e4]. doi:10.1016/j.cub.2018.05.077.

Lendvai ÁZ, Akçay Ç, Stanback M, Haussmann MF, Moore IT, Bonier F. 2018. Male parental investment reflects the level of partner contributions and brood value in tree swallows. Behav Ecol Sociobiol 72:185.

Lendvai ÁZ, Giraudeau M, Bókony V, Angelier F, Chastel O. 2015. Within-individual plasticity explains age-related decrease in stress response in a short-lived bird. Biology Letters 11:20150272.

Vincze, O. et al. 2016. Parental cooperation in a changing climate: fluctuating environments predict shifts in care division. Global Ecology and Biogeography 26: 347-358.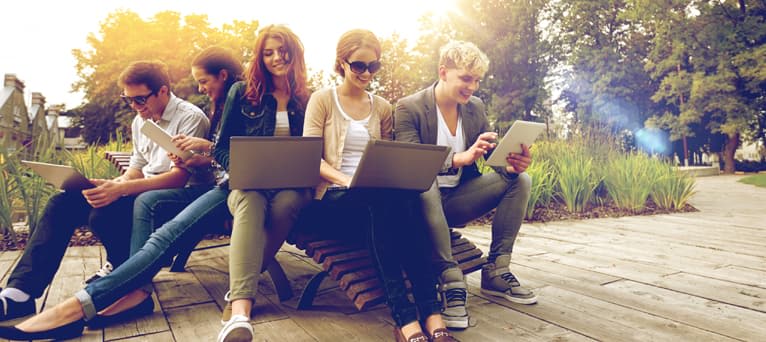 Search suggestions
Based on your current searches we recommend the following search filters.
Check out our other PhDs in Egyetem, Hungary
Check out our other PhDs in Hungary
Start a New search with our database of over 4,000 PhDs