Mechanisms that underlie the excision of human herpesvirus 6 genomes from telomeres and regulation of viral gene expression
---
Dr N J Royle

,

Dr E Hollox
No more applications being accepted
Competition Funded PhD Project (European/UK Students Only)
---
About the Project
Human herpesvirus 6 (HHV-6) and some related herpesviruses, such as Marek's Disease Virus (MDV) in chickens, have the capacity to integrate into telomeres, the essential capping structures of chromosomes. MDV telomeric integration is a form of latency and upon reactivation virulent strains of MDV cause T-cell lymphomas that kill the chicken.

The two species of human herpesvirus-6 (HHV-6A and -6B) are common in most populations and establish latency following primary infection in early childhood. Although not proved, it is likely that HHV-6 latency in somatic cells is via telomere integration. Unexpectedly though, HHV-6A and -6B have the capacity to integrate into telomeres in the germline. Transmission of inherited chromosomally integrated HHV-6 (iciHHV-6) usually results in the presence of an entire copy of the HHV-6 genome (~162kbp) in every cell. It is estimate that approximately 1% of the world population are iciHHV-6 carriers, although the frequency varies between populations. Recently we have shown that most iciHHV-6 genomes in European populations appear to have originated from a small number of ancient ancestors (Zhang et al., 2017). However, despite their antiquity most of these HHV-6 genomes are intact and appear to retain the potential for full viral reactivation. Furthermore, there is evidence that HHV-6 can reactivate in iciHHV-6 carriers and this may have broader public health implications.

We propose that the presence of an iciHHV-6 genome has the potential to exert a deleterious affect in three ways: (1) full viral reactivation; (2) expression of viral genes that may illicit an immune response with chronic effects over a lifetime; (3) through a deleterious effect on telomere stability or function. We have already shown that integrated HHV-6 affects stability of the associated telomere and this can result in release of the viral genome through a process that likely involves telomere-loop (t-loop) formation and excision (Huang et al., 2014). In addition, we identified a iciHHV-6A carrier with a rare form of primary effusion lymphoma (PEL) and showed that the entire iciHHV-6A genome was missing from the cancer cells, in a manner consistent with clonal loss through a t-loop mechanism (Zhang et al., 2016). Given the important relationships between telomere shortening, cellular senescence and ageing, and the dual role that telomeres can play in cancer initiation and progression, expanding our knowledge of inherited ciHHV-6 is important.

Aims
The aims of this project are (1) to identify and characterise factors that influence partial or complete excision of the ciHHV-6 genome from the telomere, in particular in stem cells and (2) to identify factors that contribute to ciHHV-6 gene expression or silencing.

Main approaches: We have developed assays that can be used to measure excision of ciHHV-6 sequences from chromosomes. These assays will be used to determine what factors influence release of the viral genome and the consequence for the telomere. In addition CRISPR/Cas9 gene editing, will be used to disrupt selected genes that play specific roles in telomere replication or capping and the effects measured. Through these experiments it will be possible to dissect the mechanism that underlies HHV-6 genome release from telomeres and in the longer term to test whether they also influence MDV genome release and reactivation in chicken cells.

We have unpublished data showing that CpG methylation in cell lines varies between iciHHV-6 strains and is not uniform across the viral genes. Factors that influence the level of CpG methylation will be explored as well as other heterochromatic marks for example selected histone modifications (measured using ChIP). Importantly it will be necessary to determine whether TERRA transcripts are produced from telomeric sequences within iciHHV-6 genomes and whether they play regulatory roles in the chromatin organisation or access to telomerase. These investigations will be complemented with assays to measure the viral gene expression. Novel observations will inform how the viral genome is silenced and how silencing may be lost.


For other information about Royle's lab see: https://www2.le.ac.uk/departments/genetics/people/royle


---
Funding Notes
There are two 3 year-funded studentships available in the Department of Genetics & Genome Biology to start September 2018.

Applications for the PhD project supervised by Dr Royle will be considered in competition with other applications.

The studentships are open to Home/EU students and are offered at the standard Research Councils UK rate.

Please contact Dr Royle ([Email Address Removed]) for more information or advice about the application process.

CLOSING DATE FOR APPLICATIONS: midnight 12 JANUARY 2018

We are an equal opportunities employer and particularly welcome applications for Ph.D. places from women, minority ethnic and other under-represented groups.
---
References
References

1. Zhang, E., Bell, A.J., Wilkie, G.S., Suarez, N.M., Batini, C., Veal, C.D., Armendariz-Castillo, I., Neumann, R., Cotton, V.E., Huang, Y., Porteous, D.J., Jarrett, R.F., Davison, A.J., and Royle, N.J. (2017). Inherited Chromosomally Integrated Human Herpesvirus 6 Genomes Are Ancient, Intact, and Potentially Able To Reactivate from Telomeres. J Virol 91. 10.1128/JVI.01137-17

2. Huang, Y., Hidalgo-Bravo, A., Zhang, E., Cotton, V.E., Mendez-Bermudez, A., Wig, G., Medina-Calzada, Z., Neumann, R., Jeffreys, A.J., Winney, B., Wilson, J.F., Clark, D.A., Dyer, M.J., and Royle, N.J. (2014). Human telomeres that carry an integrated copy of human herpesvirus 6 are often short and unstable, facilitating release of the viral genome from the chromosome. Nucleic Acids Res 42, 315-327. 10.1093/nar/gkt840

3. Zhang, E., Cotton, V.E., Hidalgo-Bravo, A., Huang, Y., J. Bell, A., F. Jarrett, R., Wilkie, G.S., Davison, A.J., P. Nacheva, E., Siebert, R., Majid, A., Kelpanides, I., Jayne, S., Dyer, M.J., and Royle, N.J. (2016). HHV-8-unrelated primary effusion-like lymphoma associated with clonal loss of inherited chromosomally-integrated human herpesvirus-6A from the telomere of chromosome 19q. Scientific reports 6, 22730. 10.1038/srep22730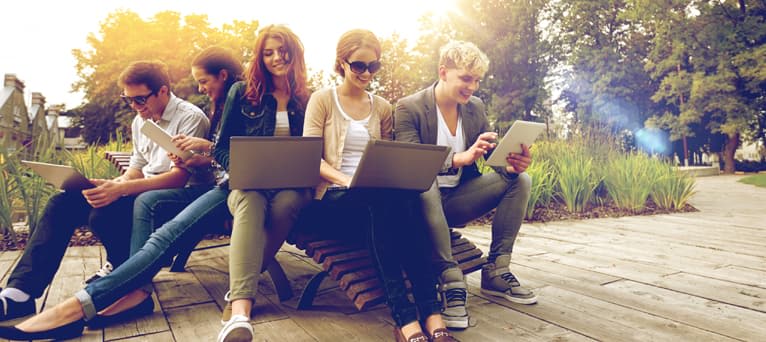 Search suggestions
Based on your current searches we recommend the following search filters.
Check out our other PhDs in Leicester, United Kingdom
Check out our other PhDs in United Kingdom
Start a New search with our database of over 4,000 PhDs