Molecular and cellular mechanisms of action of environmental oestrogens in the regulation of growth of human breast cancer cells
---
Dr P D Darbre
Applications accepted all year round
---
About the Project
BACKGROUND TO PROJECT:
Breast cancer has become the major cancer of women in most countries of the world, and although records demonstrate it was known in ancient Egypt and classical Greece, incidence has risen to unprecedented levels in recent decades. Risk factors have been described but the cause of this rising incidence remains to be identified. Epidemiological, experimental and clinical studies leave no doubt that oestrogen is involved in the development of breast cancer and reduction of oestrogen action is the basis for the successful use of endocrine therapy as a targeted treatment for breast cancer. Since oestrogen plays such a central role in breast cancer, serious consideration needs now to be given to the ability of environmental chemicals with oestrogenic properties which can enter the human breast to also drive the development and growth of breast tumours. Women may be exposed to environmental oestrogenic chemicals in daily life through diet, household products and personal care products. I proposed the hypothesis in 2001 that oestrogenic chemicals of cosmetic products applied to the underarm and breast region might provide a relevant exposure route (see references 1,2,6,10,11,12,14), not least because of the disproportionately high incidence of breast cancer in the upper outer quadrant of the breast which is the adjacent area to the application (reference 11).

OVERALL AIMS OF THIS PROJECT
are to investigate the molecular basis of action of environmental oestrogen-mimicking chemicals on the growth and progression of human breast cancer cells. Previous studies have shown that several chemical components of cosmetics possess oestrogenic properties and their concentrations in the human breast have been measured (references 1,2,3,5,6,8,9,10,11,12,14,16). Parabens, alone or in combination, are present in some human breast tissue samples at concentrations which can give rise to cellular effects in human breast cancer cells in culture (17). Since the environmental reality is that the breast is exposed not to one but to multiple chemicals, and not in the short-term but over the long-term, research is now needed to investigate long-term low-dose effects of mixtures of oestrogenic chemicals on growth of breast cancer cells (reference 18). Growth control is dependent not only on proliferation but also on death, differentiation, adhesion and general ability of the cells to respond to external signals. Microarray expression profiling has shown that whilst cosmetic chemicals may possess oestrogenic activity, their global patterns of gene expression may vary (references 3,8) and recent work has suggested that long-term exposure to certain cosmetic chemicals may alter breast cancer cell motility. This project proposes to investigate more widely the effects of mixtures of cosmetic chemicals on growth regulation in human breast cancer cells in culture.

EXPERIMENTAL APPROACHES TO THE PROJECT:
Research would be based in cell culture using non-transformed human breast epithelial cells and human breast cancer cell lines. Investigation of effects on molecular signalling pathways of cell proliferation, death, differentiation, adhesion, motility and DNA repair would involve molecular biological techniques such as real-time RT-PCR, Western immunoblotting, immunocytochemistry, gene overexpression and siRNA knockdown.

---
References
1. Darbre PD. Best Practice & Research in Clinical Endocrinology & Metabolism 20, 121-143, 2006.
2. Darbre PD. J Appl Toxicol 26, 191-197, 2006.
3. Pugazhendhi D, Sadler AJ, Darbre PD. J Appl Toxicol 27, 67-77, 2007.
4. Exley C, Charles LM, Barr L, Martin C, Polwart A, Darbre PD. Journal of Inorganic Biochemistry 101, 1344-1346, 2007.
5. Gee RH, Charles A, Taylor N, Darbre PD. J Appl Toxicol 28: 78-91, 2008.
6. Darbre PD, Harvey PW. J Appl Toxicol 28, 561-578, 2008.
7. Mannello F, Tonti GA, Darbre PD. J Appl Toxicol 29, 1-6, 2009.
8. Sadler AJ, Pugazhendhi D, Darbre PD. J Steroid Biochem Molec Biol 114, 21-32, 2009.
9. Charles AK, Darbre PD. J Appl Toxicol 29, 422-434, 2009.
10. Darbre PD. Breast Cancer Research 11 (Suppl 3) S5 1-5, 2009.
11. Darbre PD, Charles AK. Anticancer Research 30, 815-828, 2010.
12. Darbre PD. CML-Breast Cancer 22, 113-122, 2010.
13. Mannello F, Tonti GA, Medda V, Simone P, Darbre PD. J Appl Toxicol 31, 262-269, 2011.
14. Darbre PD. Personal care products and breast cancer. In: Nriagu JO (ed) Encyclopaedia of Environmental Health volume 4, pp395-406, 2011, Burlington: Elsevier.
15. Darbre PD, Pugazhendhi D, Mannello F. J Inorg Biochem 105, 1484-1488, 2011.
16.Barr L, Metaxis G, Martin C, Harbach CAJ, Darbre PD. J Appl Toxicol 32, 219-232, 2012.
17.Khanna S, Darbre PD. J Appl Toxicol 2012 (EPubaheadofprint).
18. Darbre PD, Fernandez MF. J Epidemiol & Comm health 2012 (EPubaheadofprint).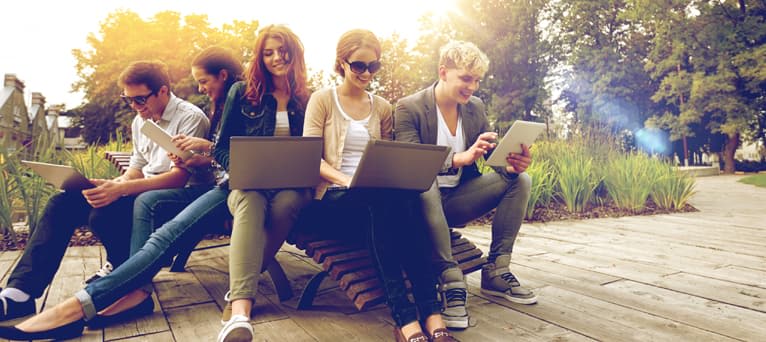 Search suggestions
Based on your current searches we recommend the following search filters.
Check out our other PhDs in Reading, United Kingdom
Check out our other PhDs in United Kingdom
Start a New search with our database of over 4,000 PhDs