Molecular breeding in raspberry to improve fruit quality PhD
---
Dr Z Kevei
No more applications being accepted
Funded PhD Project (UK Students Only)
---
About the Project
An opportunity has arisen for a fully-funded PhD studentship through a collaboration between Cranfield University and Edward Vinson Ltd, a Kent-based soft fruit breeding company. The aim of the project to perform a "genome-wide association study" (GWAS) on a collection of raspberry germplasm to find genes linked to fruit quality traits. GWAS is a method used to associate DNA variations with plant traits using a large diverse population of individual plants. The study will improve our understanding of the genetic mechanisms controlling fruit traits such as shelf-life, colour, texture and flavour, and the results will allow Edward Vinson Ltd to apply DNA markers to accelerate their breeding of novel elite raspberry cultivars. This project builds on recent BBSRC-funded work in which Cranfield developed a chromosome level genome assembly and high-resolution genetic map of raspberry; these genomic resources will underpin the PhD project.
World raspberry production has doubled in the last 15 years, with the UK becoming one of the top 10 producers. Despite this increase in popularity and raspberry's small genome, molecular genetics in raspberry is relatively underdeveloped in comparison to most other crops including other major soft fruit crops such as strawberry. There is now increased activity and competition to breed novel high quality, high yielding raspberry cultivars, and we seek to use our recently developed genetic and genomic resources to drive forward molecular breeding in raspberry.
The aim is to perform a genome-wide association study (GWAS) on the existing raspberry germplasm of Edward Vinson Ltd, to investigate key nutritional and post-harvest quality traits to ultimately make raspberries more attractive to consumers. Edward Vinson Ltd will grow 400 raspberry lines on their breeding sites and the student will perform genotype-by-sequencing (GBS) and phenotyping for key raspberry traits, including physical and biochemical characteristics focusing on Edward Vinson Ltd's interests. Physical time-sensitive measurements (e.g. fruit firmness) will be performed on the Edward Vinson Ltd breeding site in Kent, and the student will complete biochemical analyses at Cranfield in a well-equipped post-harvest technology lab where chemical composition of fruits can be analysed for antioxidants, soluble solids, and organic acids. The student will use GWAS analysis to discover Quantitative Trait Loci (QTL) and candidate genes for key traits, and this information will be made available for marker assisted selection within Edward Vinson Ltd's breeding program. Full training in bioinformatics will be provided to the student.
Edward Vinson Ltd is a well-established UK company, breeding, propagating, and growing soft fruits for most major UK supermarkets. Over the last 30 years, their breeding program successfully released very popular varieties that are now grown worldwide. Edward Vinson Ltd intends to invest further in genetic research and molecular breeding for traits related to fruit quality and shelf-life, making use of their large raspberry germplasm collection to breed best-selling raspberry cultivars that meet consumer preferences.
Edward Vinson and Cranfield are already working together on an ongoing BBSRC-funded project "AdRoot" (BB/S007970/1) to discover genes controlling propagation characteristics of raspberry. Cranfield has deep expertise in genetic analyses of crops, conducting several projects related to genome sequencing, expression analyses and trait discovery, and has a dedicated Bioinformatics Group. The Cranfield team have created an excellent raspberry genome assembly and have experience in GWAS and genotype-by-sequencing analysis.
The project offers a unique opportunity to perform multidisciplinary studies generating a significant dataset on critical fruit traits that are important during fruit production and marketing. When linked to DNA sequence variation in the raspberry germplasm collection, information will be obtained about the chromosomal regions and genes that influence these critical fruit traits. The project offers excellent opportunities for publication in peer-reviewed journals, and the data obtained will make a major impact on Edward Vinson Ltd's long-term breeding plans for their elite raspberry lines.
The project offers complex training in broad scientific subjects: lab work, fieldwork and bioinformatic data analysis. The student will perform fruit sampling and analyses at the Edward Vinson Ltd breeding sites in Kent during multiple short-term visits. The student will be trained in metabolite analysis in the post-harvest laboratory of CU. The CU Bioinformatic group will train the student in how to prepare and analyse sequence data for GBS and GWAS analysis. The Cranfield team have an excellent track record in training individual students to be proficient in both laboratory and bioinformatics skills. The student will have the opportunity to attend relevant one week MSc modules in Cranfield's AgriFood Masters teaching programme in the first year, depending on their background expertise. The student will be supported to disseminate their results at international conferences (e.g. Rosaceae Genomics Conference).
The student will be trained to carry out extensive physical and biochemical analyses of strawberry characteristics and to link the resulting data with genetic information through bioinformatics. The experience obtained by the student will address a skills gap in data-driven biology, and by obtaining a balance of skills in experimental biological sciences and bioinformatics, they will have a highly desired profile for working in life sciences in general and in plant breeding in particular, either in academia or industry.
Entry requirements
Applicants should have a first- or second-class UK honours degree or equivalent in a related discipline. The project is most suited to graduates of the Life Sciences and Agricultural Sciences. Practical experience in genetics, molecular biology, analytical biochemistry, bioinformatics and/or plant breeding are desirable, but not essential.
How to apply
To apply, please follow this link and click "Apply now".
For general enquiries about this position, including help applying, terms and conditions, etc, please contact: [Email Address Removed], quoting reference number SWEE0160.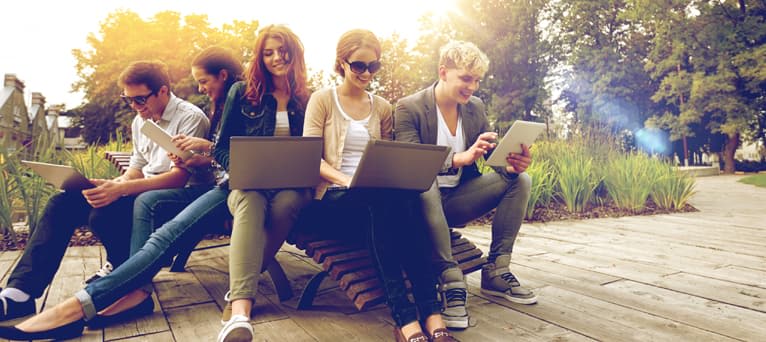 Search suggestions
Based on your current searches we recommend the following search filters.
Check out our other PhDs in Bedford, United Kingdom
Check out our other PhDs in United Kingdom
Start a New search with our database of over 4,000 PhDs