Molecular mechanisms of T Cell Receptor-independent T cell function
---
Dr Arianne Richard
No more applications being accepted
Competition Funded PhD Project (Students Worldwide)
---
About the Project
About the Project
The Babraham Institute is a world-leader in fundamental biological research investigating the systems that underpin development and healthy ageing. It is a recognised postgraduate University Partner Institute of the University of Cambridge. Starting October 2023 a Research Studentship will be available leading to a University of Cambridge PhD degree in the laboratory of Dr Arianne Richard. This studentship can be awarded for up to 4 years.
Details of our interactive scientific programmes can be found on www.babraham.ac.uk. As a student at the Institute, you will have access to all of our outstanding science facilities, each one providing specialist equipment and expertise to support key research techniques and technologies.
Project Details
Cytotoxic T lymphocytes are critical for immunological defence against viruses and cancer. Stimulation of these cells induces both cytokine secretion and directed lysis of target cells. While the process by which CTLs recognize specific antigens through their T cell receptors (TCRs) has been extensively studied, it is increasingly clear that CTLs can also respond to other signals such as cytokines and danger signals. CTLs whose TCRs do not bind relevant antigens infiltrate inflammatory lesions in infection, autoimmune disease and cancer. Although often called "bystander T cells", emerging evidence indicates that these cells make important contributions to the immune response by secreting inflammatory cytokines and engaging in cytolytic activity upon stimulation of NKG2D, a receptor commonly used by NK cells. However, the molecular mechanisms of TCR-independent CTL responses remain unclear.
This project will address the question: How do CTLs respond to TCR-independent signals and how does this compare with other TCR-induced responses? We will approach this by examining signalling pathways, transcriptional changes, and effector molecule secretion by stimulated cells in vitro. Techniques will include cell culture, high-dimensional single-cell assays of signalling mediators, RNA-sequencing, flow cytometry, secretion assays and live-imaging cytotoxicity assays. We will additionally investigate how differentiation state affects use of TCR-independent versus -dependent pathways and test the functional impact of inhibiting TCR-independent signalling. This work will shed light on an under-studied facet of T cell biology with implications for host defence and self tolerance.
This project will provide interdisciplinary training in a wide variety of experimental techniques as well as high-dimensional data analysis, including coding in R and applied statistics. The PhD student will join the Richard Lab in the Immunology Programme at the Babraham Institute, which focuses on how T cells integrate cues from pathogenic stimuli and their microenvironment to generate appropriate effector and memory responses. The PhD student will be involved in all aspects of project planning, experimentation and analysis with support from other team members. The student will have the opportunity to share their research through presentations and publications, establish their scientific network through internal and external collaborations, and benefit from engagement with the Babraham Institute's scientific community.
For more information, please see the lab website and selected publications:
https://www.babraham.ac.uk/our-research/immunology/arianne-richard
Keywords: cytotoxic T lymphocyte (CTL), T cell, T cell receptor (TCR), genomics, signalling
If you would like more information, or have any questions not answered on our website or the University of Cambridge Graduate Application Portal, please contact us:
The Graduate Studies Tutor, Babraham Hall, Babraham Institute, Babraham Research Campus, Cambridge, CB22 3AT via email [Email Address Removed] .
An Equal opportunities employer. An Institute supported by the Biotechnology and Biological Sciences Research Council.
All applications for PhD Studentships at the Babraham Institute need to be made using the University of Cambridge Graduate Application Portal ( https://www.postgraduate.study.cam.ac.uk/application-process/applicant-portal-and-self-service-account ) regardless of funding source. Please see the "Applying for a PhD" pages on our website ( https://www.babraham.ac.uk/) for further details of the application process.
Since this project may be jointly funded by the Cambridge BBSRC DTP applicants should also make a separate application to the DTP via the University of Cambridge Graduate Application Portal.
We hope to be able to invite short-listed applicants to attend our Institute for a series of interviews shortly after the application deadline. This will give applicants an opportunity to meet their Group Leader and their research group, as well as receiving a tour of our research facilities. Reasonable travel expenses will be paid to those invited.
Students will not be able to take up an award unless they meet all University eligibility criteria and are successful in securing admission to the University. In addition, they will not be able to apply for a visa (if needed) until they hold an unconditional offer from the University.
The deadline for submission of applications via the Graduate Application Portal is 1st December 2022. Incomplete applications will not be considered.
---
References
Richard AC. Divide and conquer: phenotypic and temporal heterogeneity within CD8+ T cell responses. Front Immunol (2022) 13:949423. doi:10.3389/fimmu.2022.949423
Ma CY, Marioni JC, Griffiths GM, Richard AC. Stimulation strength controls the rate of initiation but not the molecular organisation of TCR-induced signalling. Elife (2020) 9:e53948. doi: 10.7554/eLife.53948
Richard AC, Lun ATL, Lau WWY, Gottgens B, Marioni JC, Griffiths GM. T cell cytolytic capacity is independent of initial stimulation strength. Nat Immunol (2018) 19(8):849–58. doi: 10.1038/s41590-018-0160-9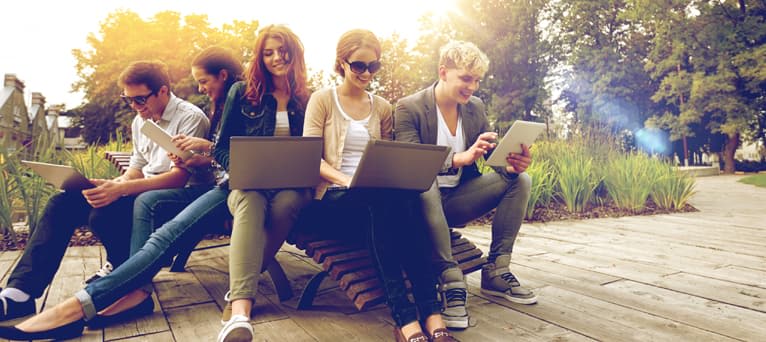 Search suggestions
Based on your current searches we recommend the following search filters.
Check out our other PhDs in Cambridge, United Kingdom
Check out our other PhDs in United Kingdom
Start a New search with our database of over 4,000 PhDs