MRC DiMeN Doctoral Training Partnership: Mitigating the global impact of fasciolosis: developing diagnostics for triclabendazole resistance in Fasciola species
---
Prof Jane Hodgkinson

,

Dr Krystyna Cwiklinski

,

Dr Andrew Jackson
No more applications being accepted
Competition Funded PhD Project (Students Worldwide)
---
About the Project
Fasciola (liver fluke) parasites are flatworms that infect many animals including livestock and humans. Estimates of infection suggest between 2.4 and 17 million people are infected worldwide, typically in LMIC endemic regions. WHO recognises fasciolosis as a neglected tropical disease. Triclabendazole is the drug of choice for treating liver fluke infection in livestock as it targets all life cycle stages and it is the only drug licenced for humans. Triclabendazole resistance in Fasciola species was initially reported in livestock due to intensive treatment regimes, inevitably this led to infection of humans with triclabendazole resistant liver flukes and subsequent treatment failures. The ability to detect drug resistant parasites in livestock and humans is key to effective control; better control of liver fluke infection in livestock reduces the risk of transmission to humans and, if humans get infected, testing for resistance can identify the need to try alternative therapeutics.
Two parasites, Fasciola hepatica and F. gigantica cause fasciolosis, they can present as species-specific infections (e.g F. hepatica in Peru) or as hybrid forms in regions where their distributions overlap (e.g in India and Pakistan). We have identified a genomic locus that confers triclabendazole resistance in F. hepatica and have identified two candidate genes, an ADP ribosylation factor (ARF) and ABC genes (ABCB1). This project aims to build on our existing understanding of triclabendazole resistance to develop a molecular diagnostic for triclabendazole resistance in liver fluke species that can be used on both livestock and humans in LMIC settings.
In this project you will work with experts in the field of Fasciola species biology to generate novel genomic sequence data, map these to our reference genomes and interrogate gene annotations from multiple liver fluke isolates. You will determine if resistance genes are conserved across the different species and hybrid forms of Fasciola. You will interrogate candidate gene sequence variation between known drug resistant and susceptible isolates, to identify gene changes linked to resistance (resistance markers). Finally, you will develop a bespoke molecular diagnostic tool to detect these resistance markers in samples from livestock and humans. This project offers the opportunity to collaborate with academic partners in Peru and India and a UK-based commercial livestock company with expertise in development of diagnostics.
This project will provide training in parasitology, develop your comparative genomics and bioinformatics skills, and facilitate development of an enhanced molecular biology portfolio. It aims to combine discovery science with applied diagnostics to positively impact on livestock and human health, placing it at the heart of the 'One Health' agenda.
Visit our Liver fluke at Liverpool Website for further information about our research:
https://www.liverpool.ac.uk/infection-veterinary-and-ecological-sciences/research/groups/liver-fluke/#:~:text=Liver%20Fluke%20at%20Liverpool&text=We%20are%20working%20on%20finding,treatments%2C%20and%20supporting%20vaccine%20development.
Benefits of being in the DiMeN DTP:
This project is part of the Discovery Medicine North Doctoral Training Partnership (DiMeN DTP), a diverse community of PhD students across the North of England researching the major health problems facing the world today. Our partner institutions (Universities of Leeds, Liverpool, Newcastle, York and Sheffield) are internationally recognised as centres of research excellence and can offer you access to state-of the-art facilities to deliver high impact research.
We are very proud of our student-centred ethos and committed to supporting you throughout your PhD. As part of the DTP, we offer bespoke training in key skills sought after in early career researchers, as well as opportunities to broaden your career horizons in a range of non-academic sectors.
Being funded by the MRC means you can access additional funding for research placements, international training opportunities or internships in science policy, science communication and beyond. See how our current DiMeN students have benefited from this funding here: https://www.dimen.org.uk/blog
Further information on the programme and how to apply can be found on our website: https://www.dimen.org.uk/how-to-apply
---
Funding Notes
Fully funded by the MRC for 4yrs, including a minimum of 3 months working with an industry partner.

Funding will cover tuition fees and an enhanced stipend (around £20,168). We also aim to support the most outstanding applicants from outside the UK and are able to offer a limited number of full studentships to international applicants. Please read additional guidance here: https://www.dimen.org.uk/eligibility-criteria
Studentships commence: 1st October 2023
Good luck!
---
References
Beesley N.J, Cwiklinski, K, Allen, K, Hoyle, R.C, Spithill, T.W, La Course, E.J, Williams, D.J.L, Paterson S and Hodgkinson, J.E. A major locus, dominantly inherited, confers triclabendazole resistance in Fasciola hepatica. Submitted, under review PLOS Pathogens.
Beesley NJ et al 2021. Evidence of population structuring following population genetic analyses of Fasciola hepatica from Argentina. Int J Parasitol. https://doi.org/10.1016/j.ijpara.2020.11.007

Cwiklinski K et al 2021. Complementary transcriptomic and proteomic analyses reveal the cellular and molecular processes that drive growth and development of Fasciola hepatica in the host liver. BMC Genomics. https://bmcgenomics.biomedcentral.com/articles/10.1186/s12864-020-07326-y
Lalor R et al. 2021. Pathogenicity and virulence of the liver flukes Fasciola hepatica and Fasciola gigantica that cause the zoonosis Fasciolosis. Virulence. https://doi.org/10.1080/21505594.2021.1996520
Cwiklinski K, et al. 2015. The Fasciola hepatica genome: gene duplication and polymorphism reveals adaptation to the host environment and the capacity for rapid evolution. Genome Biology https://genomebiology.biomedcentral.com/articles/10.1186/s13059-015-0632-2
Romero-Ramirez A et al 2022. Vivaxin encodes immunogenic and invariant antigens that localize to the cell surface of bloodstream-stage Trypanosoma vivax. PLoS Neglected Tropical Diseases, https://doi.org/10.1371/journal.pntd.0010791
Jackson AP et al 2016. Kinetoplastid phylogenomics reveals the evolutionary innovations associated with the origins of parasitism. Current Biology, 10.1016/j.cub.2015.11.055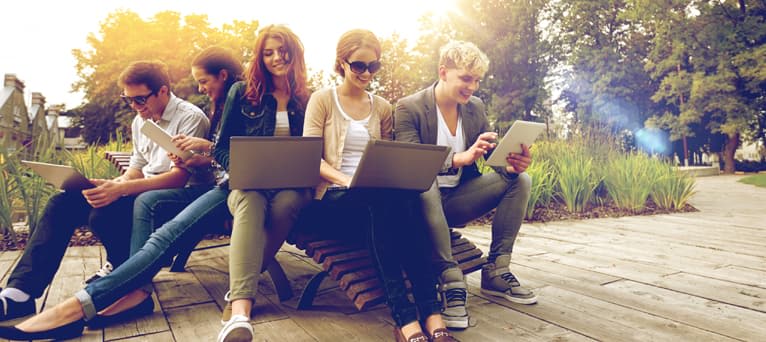 Search suggestions
Based on your current searches we recommend the following search filters.
Check out our other PhDs in Liverpool, United Kingdom
Check out our other PhDs in United Kingdom
Start a New search with our database of over 4,000 PhDs