MSc by Research: ADP-ribosylation in dementia and motor neuron disease
---
Dr L McGurk
Applications accepted all year round
Self-Funded PhD Students Only
---
About the Project
ADP-ribosylation is a fundamental posttranslational modification where ADP-ribose is linked on to target proteins by ADP-ribose transferases and removed by the ADP-ribose hydrolases. Emerging data implicate ADP-ribosylation in maintaining the health of the nervous system; mutations in the genes that encode the enzymes that reverse ADP-ribosylation cause neurodegenerative disease in humans and pharmacological inhibition of the ADP-ribose transferases is therapeutically beneficial  in various cellular and animal models of human neurodegenerative diseases such as stroke, Parkinson's disease and motor neuron disease (reviewed in 1). This suggests that ADP-ribosylation regulates key proteins involved in brain aging, however what these proteins are and how they are regulated by ADP-ribosylation is unknown. To elucidate the proteins and underlying mechanisms that regulate brain aging, the student will use an interdisciplinary approach that combines genetics of the fruit fly with molecular and cellular approaches to determine the role of nuclear ADP-ribosylation in the aging and diseased nervous system of the fly (AIM1) and in human cells (AIM2).
At the end of this project the student will have identified novel aspects of ADP-ribosylation in the normal and diseased nervous system.
Please see our website for further details on the programme:
Life Sciences MSc by Research MSc by Research (Postgraduate) : Study : University of Dundee
Please note before submitting your application that you must list your top three project choices in the Research Proposal section of the application form.
You apply for this course using our Direct Application System. Once you've signed up for an account you'll be asked to search for a course.
https://www.dundee.ac.uk/study/pgr/research-areas/life-sciences/
To find Life Science MSc by Research you should select the following options:
· Course type: Research Postgraduate
· Keyword: Life
When you complete your form, you should include your top 3 project choices, 2 letters of reference, uploaded under "Other Information" > "Supporting documents" and a personal statement. Failure to do so will delay your application.
Please note when submitting an application that we have the following deadline dates throughout the year:
September Starts - Application Deadline 1st May, Interview Date - Late June
January Starts - Application Deadline 1st Sep, Interview Date - Late October
May Starts - Application Deadline 1st Feb, Interview Date - Late March
---
References
 Background reading 1-6
[1] *McGurk L, Rifai O, and *Bonini NM. TDP-43, a protein central to amyotrophic lateral sclerosis,   is destabilized by tankyrase-1 and -2. J Cell Sci. 2020 May 14
[2]  McGurk, L., Rifai, O. M., and Bonini, N. M. (2019) Poly(ADP-Ribosylation) in Age- Related Neurological Disease, Trends Genet 35, 601-613.
[3]  McGurk, L., Mojsilovic-Petrovic, J., Van Deerlin, V. M., Shorter, J., Kalb, R. G., Lee, V. M., Trojanowski, J. Q., Lee, E. B., and Bonini, N. M. (2018) Nuclear poly(ADP- ribose) activity is a therapeutic target in amyotrophic lateral sclerosis, Acta neuropathologica communications 6, 84-95.
[4]  McGurk, L., Gomes, E., Guo, L., Mojsilovic-Petrovic, J., Tran, V., Kalb, R. G., Shorter, J., and Bonini, N. M. (2018) Poly(ADP-Ribose) Prevents Pathological Phase Separation of TDP-43 by Promoting Liquid Demixing and Stress Granule Localization, Molecular cell 71, 703-717 e709.
[5]  McGurk, L., Gomes, E., Guo, L., Shorter, J., and Bonini, N. (2018) Poly(ADP-ribose) engages the TDP-43 nuclear-localization sequence to regulate granulo- filamentous aggregation, Biochemistry 57, 6923-6926
[6] McGurk, L., Berson, A., and Bonini, N. M. (2015) Drosophila as an In Vivo Model for Human Neurodegenerative Disease, Genetics 201, 377-402.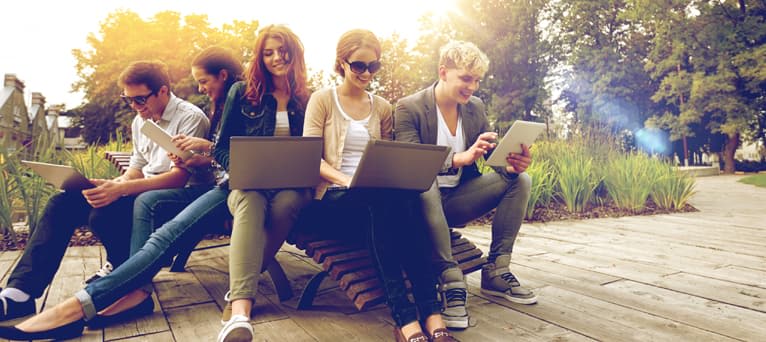 Search suggestions
Based on your current searches we recommend the following search filters.
Check out our other PhDs in Dundee, United Kingdom
Check out our other PhDs in United Kingdom
Start a New search with our database of over 4,000 PhDs