MSc by Research: Non-canonical functions of SRSF protein kinase (SRPK) in pluripotent stem cells
---
Dr GM Findlay
Applications accepted all year round
Self-Funded PhD Students Only
---
About the Project
The overarching goal of our research is to identify and characterise the protein kinase signalling pathways that control stem cell pluripotency and differentiation and determine how protein kinase signalling is disrupted to cause human developmental disorders. 
Protein kinases function as reversible switches in signal transduction and as such are fundamental regulators of all cellular processes. A major role for protein kinases during human development is controlling differentiation of pluripotent stem cells (PSCs) into adult tissues, such as neurons, cardiomyocytes and hepatocytes. Furthermore, protein kinase signalling pathways are frequently dysregulated in human diseases and developmental disorders. Because protein kinase activity can be specifically and reversibly manipulated using chemical tools for therapeutics and tissue engineering, there is a pressing need to identify relevant protein kinase circuits in PSCs. However, beyond several notable examples, protein kinase pathways, regulatory mechanisms and molecular functions that control of pluripotent stem cell maintenance and differentiation remain poorly understood.  
Ser-Arg Rich Splicing Factor (SRSF) Protein Kinase (SRPK) has been known for many years to phosphorylate splicing factors to promote spliceosome assembly and mRNA splicing. However, we recently showed SRPK has acquired splicing independent functions during human development. SRPK phosphorylates the E3 ubiquitin ligase RNF12/RLIM to pattern genetic programmes required for development, whilst SRPK-RNF12 pathway components are disrupted in a series of related human developmental disorders. These data suggest that SRPK plays a key role in PSC maintenance and development, and that dysregulated SRPK signalling may underpin human developmental disorders. 
The goal of this project is to investigate the regulation and function of novel SRPK substrates our lab has recently identified by state-of-the-art global phosphoprotemic profiling. The aim of the project is to explore mechanisms by which SRPK phosphorylation regulates substrates and define their functions in regulation of downstream biological processes in PSCs and differentiating neurons. Finally, they will determine whether and how the SRPK signalling pathway is disrupted in patients will neurodevelopmental disorders. This project offers a unique opportunity to illuminate new molecular mechanisms underpinning PSC regulation and their dysregulation in human disease. 
Please see our website for further details on the programme:
Life Sciences MSc by Research MSc by Research (Postgraduate) : Study : University of Dundee
Please note before submitting your application that you must list your top three project choices in the Research Proposal section of the application form.
You apply for this course using our Direct Application System. Once you've signed up for an account you'll be asked to search for a course.
https://www.dundee.ac.uk/study/pgr/research-areas/life-sciences/
To find Life Science MSc by Research you should select the following options:
·      Course type: Research Postgraduate
·      Keyword: Life
When you complete your form, you should include your top 3 project choices, 2 letters of reference, uploaded under "Other Information" > "Supporting documents" and a personal statement. Failure to do so will delay your application.
Please note when submitting an application that we have the following deadline dates throughout the year:
September Starts - Application Deadline 1st May, Interview Date - Late June
January Starts - Application Deadline 1st Sep, Interview Date - Late October
May Starts - Application Deadline 1st Feb, Interview Date Late March
---
References
Selected recent work from the lab can be found in the following references (Findlay lab members in italics):
1. Bustos, F., Segarra-Fas, A., Nardocci, G., Cassidy, A., Antico, O., Brandenburg, L., Macartney, T., Toth, R., Hastie, C.J., Gourlay, R., Vargese, J., Soares, R., Montecino, M. and Findlay, G.M. (2020) Functional diversification of SRSF protein kinase to control ubiquitin-dependent neurodevelopmental signalling. Dev Cell. 55(5):629-647
2. Fernandez-Alonso, R., Bustos, F., Budzyk, M., Kumar, P., Helbig, A.O., Hukelmann, J., Lamond, A.I., Lanner, F., Zhou, H., Petsalaki, E. and Findlay, G.M. (2020) Phosphoproteomics Identifies a Bimodal EPHA2 Receptor Switch that Promotes Embryonic Stem Cell Differentiation. Nat Commun. 11(1): 1357. doi: 10.1038/s41467-020-15173-4
3. Bustos, F.*, Segarra-Fas, A.*, Chaugule, V.K., Brandenburg, L., Branigan, E., Toth, R., Macartney, T., Knebel, A., Hay, R.T., Walden, H. and Findlay, G.M. (2018) RNF12 X-linked intellectual disability mutations disrupt E3 ligase activity and neural differentiation. Cell Rep. 23(6): 1599-1611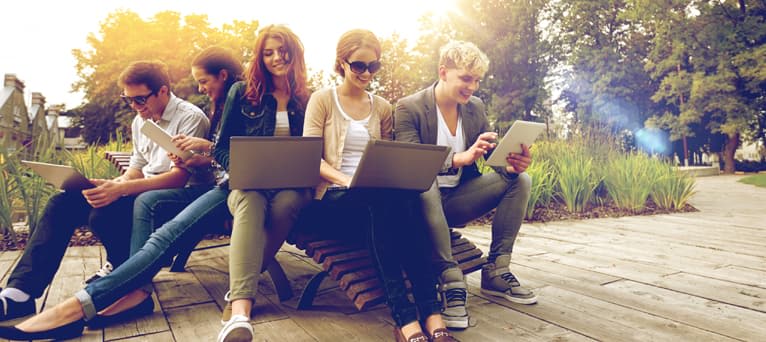 Search suggestions
Based on your current searches we recommend the following search filters.
Check out our other PhDs in Dundee, United Kingdom
Check out our other PhDs in United Kingdom
Start a New search with our database of over 4,000 PhDs