Multiple perspective problem framing methods to drive value innovation (Advert Reference: RDF22/ADSS/DES/ENGLISH
---
Dr S English
No more applications being accepted
Competition Funded PhD Project (Students Worldwide)
---
About the Project
Research led by Dr Stuart English at Northumbria University School of Design demonstrates that an organisation's capacity for innovation is dependent upon the way it perceives problems and opportunities. Organisational perception is often dominated by pre-conceptions and familiar approaches which may be inaccurate or not the best fit for current challenges. This dominant perception creates a tunnel-vision that excludes alternative potential opportunities or approaches, and thereby limits innovation and growth. Through applied research working with SMEs, multinational business and public sector organisations, English and his collaborators have observed how integrated mind-mapping techniques can provide team-based workshop activities that have the potential to draw together multiple centres of enquiry. This can enable alternative ways of seeing problems and opportunities to be communicated visually within the same map. Iteration of these techniques with 80 collaborating organisations resulted in the Multiple Perspective Problem Framing (MPPF) approach to design-led innovation.
MPPF involves collecting data from widely different perspectives and synthesising this into one complex dynamic map of interrelated factors (a "value arena"). This is combined with novel methods of interpreting complexity (eg "relational grouping" and "centrifuge") to arrive at a set of "Cornerstones of Innovation"; critical framing factors that create the space in which fully contextualised innovative strategies can be generated. They also underpin the articulation of "universal form" that describes a genre of things, that can describe new products and strategies and have even formed the claims of patented inventions. MPPF involves methods for understanding and interpreting problems and situations that help to facilitate a paradigm shift. The MPPF approach enables organisations to navigate the design terrain and determine their commercial value by mapping data pertaining to the company and its relationship with technology, intellectual property, and commercialisation, onto a single canvas, which enables potential strategies to be evaluated in the context of diverse and interrelated parameters . MPPF also enables organisations to develop or refine their innovation strategy and product and service roadmaps going forward to meet industrial and sectoral trends.
This research studentship aims to examine the impact of MPPF method through a longitudinal case study analysis with collaborating organisations.
The Principal Supervisor for this project is Dr Stuart English
Eligibility and How to Apply:
Please note eligibility requirement:
· Academic excellence of the proposed student i.e. 2:1 (or equivalent GPA from non-UK universities [preference for 1st class honours]); or a Masters (preference for Merit or above); or APEL evidence of substantial practitioner achievement.
· Appropriate IELTS score, if required.
· Applicants cannot apply for this funding if currently engaged in Doctoral study at Northumbria or elsewhere or if they have previously been awarded a PhD.
For further details of how to apply, entry requirements and the application form, see
https://www.northumbria.ac.uk/research/postgraduate-research-degrees/how-to-apply/
Please note: Applications that do not include a research proposal of approximately 1,000 words (not a copy of the advert), or that do not include the advert reference (e.g. RDF22/ADSS/DES/ENGLISH) will not be considered.
Deadline for applications: 18 February 2022
Start Date: 1 October 2022
Northumbria University takes pride in, and values, the quality and diversity of our staff and students. We welcome applications from all members of the community.
---
Funding Notes
Each studentship supports a full stipend, paid for three years at RCUK rates (for 2021/22 full-time study this is £15,609 per year) and full tuition fees. UK and international (including EU) candidates may apply.
Studentships are available for applicants who wish to study on a part-time basis over 5 years (0.6 FTE, stipend £9,365 per year and full tuition fees) in combination with work or personal responsibilities.
Please also read the full funding notes (https://www.northumbria.ac.uk/research/postgraduate-research-degrees/studentships/rdf) which include advice for international and part-time applicants.
---
References
REF 2021 Impact Case Study
Enabling self-administered healthcare technology through Multiple Perspective Problem Framing

REF 2014 Impact Case Study
Multiple Perspective Problem Framing: the creation of Intellectual Property resulting in business growth through product development, jobs and sales
English,S. Elmansy, R. (2021) Designing for patient empowerment in the face of SARS-Covid-19 challenges: Noctura 400 case study European healthcare design global summit proceedings 14-17 June

Elmansy, R. English,S. (2021) Improving adherence in self-administered treatment technology through design
European healthcare design global summit proceedings 14-17 June

- Scott-Harden, S. English, S. Skanda, A. Schurg, L. Elleke, K. Morison, B. (2019) Unblocking the circular economy Proceedings of the International Association of Societies of Design Research Conference 2019, Manchester, United Kingdom.
- Rojas, F. English, S. Young, R. Spencer, N. (2017) A Design-Relevant Mindfulness Device. The Design Journal  Volume 20, 2017. ISBN 978-1-138-09023-1

- Aftab, M. English, S.G. Lievesley, M. Hunt, P. De Lima Filho, M. Augustine Rusli, H. Smith, P. (2016) Entrepreneurship in Design Innovation. Proceedings of the biennial Academic Design Management Conference (ADMC ) Boston, Massachusetts
- Moor, T. English S. (2013) Reflections on Multiple Perspective Problem Framing. The International Journal of Design Management and Professional Practice. ISSN: 2325-162X Volume 6.
- English, S.G. Moor, T. Jackson, W. (2010) Value innovation modelling: Design thinking as a tool for business analysis and strategy. Design and Complexity (eds) D. Durling, R. Bousbaci, Lin-Lin Chen, P. Gauthier, T. Poldma, S. Roworth-Stokes, E. Stolterman, Proceedings of the Design Research Society International Conference 2010, Montreal, Canada. 7-9 July.
- English, S.G. (2009) Integrated mind mapping: multiple perspective problem framing. Networks of Design. Proceedings of the 2008 annual international conference of the Design History Society. (eds) Glynne,J. Hackney,F. Minton, V. Falmouth, UK 3-6 September. ISBN -10: 1-59942-906-3 ISBN -13: 978-1-59942-906-9 Published as an e-book, Universal Publishers, Florida, pp.35-42.
- English, S.G. (2007) Mapping key factors in value innovation. Shaping the future? : proceedings of the 9th Engineering & Product Design Education International Conference, Newcastle upon Tyne, United Kingdom, 13-14 September 2007, pp,419-424.
PCT Patent - Cartridge, medical apparatus and method WO2012123709 (20 September 2012) Inventors : ENGLISH STUART GERALD [GB]; KIRK RICHARD [GB]; HOLLAND MARTIN [GB]
• Europe (Patent granted) - EP2686066 (B1) ― 2015-09-23
• China (Patent granted) - CN103596621 (B) ― 2016-05-18
• USA (Patent granted) - US9849303 (B2) ― 2017-12-26
• Mexico (Patent granted) MX343529 (B) ― 2016-11-09
• Japan (Patent granted) JP6241878 (B2) ― 2017-12-06
• Australia (Patent granted) - AU2012228054 (B2) ― 2016-07-07
• Spain ES2556578 (EU Patent ratified) (T3) ― 2016-01-19
• New Zealand (Patent published awaiting grant) - NZ616569 (A) ― 2015-06-26
• South Korea (Patent published awaiting grant) KR20140044798 (A) ― 2014-04-15
• Hong Kong (Patent published awaiting grant) HK1188747 (A1) ― 2016-09-23

PCT Patent - Improvements in or relating to roller banners EP2489030  (A1) (22 August 2012). Claiming priority GB20090018067 20091015; GB20100014822 20100907; WO2010EP06304 20101015. Also published as: GB2474582 (A) WO2011045069. Inventor: ENGLISH STUART [GB]
Patent granted in Europe, Hong Kong and USA.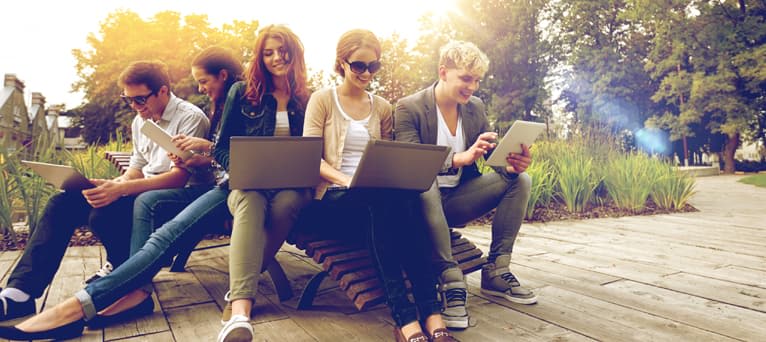 Search suggestions
Based on your current searches we recommend the following search filters.
Check out our other PhDs in Newcastle, United Kingdom
Check out our other PhDs in United Kingdom
Start a New search with our database of over 4,000 PhDs