Myocardial functional T1 mapping - Advanced cardiac magnetic resonance imaging techniques
---
Prof S Piechnik
No more applications being accepted
Self-Funded PhD Students Only
---
About the Project
OCMR has an international reputation for cardiac MRI (CMR) research on all aspects from acquisition biophysics to clinical applications. The Advanced Cardiovascular Image Analysis group works together with OCMR core lab analysts and clinicians at the frontline CMR clinical facility. We address wide range of pressing practical needs of individual clinical researchers locally and large external clinical studies. Our focus is on improving and standardization of quantitative CMR approaches to support better healthcare.
We lead the CMR cardiac tissue characterisation research in the particular field called T1 mapping. The techniques pioneered in OCMR brought a wide range of publications on technical aspects and clinical application with regard to many yet unexplained relations between novel clinical and imaging biomarkers. We actively engage in big biomedical data aspects, and move the field from the current gold standard, manual and semi-automatic heart analysis, towards fully automated approaches. We actively develop artificial intelligence and deep learning tools with particular attention to the strict quality control necessary for clinical applications. All research projects in our environment aim for immediate clinical application, expecting impacts capable of changing clinical practice. Wide range of potential projects can be customised to match particular skills of interested candidates, such as on-the scanner programming, MR scanning, or off-line data processing and methods development.
Additional supervision may be provided by Professor Vanessa Ferreira, Professor Stefan Neubauer, Dr Iuliu Popescu and Dr Qiang Zhang.
New members joining this multidisciplinary group are usually experts in either technical or bio-medical science. We expect experience in programming, particularly applied to image processing. We provide compatible hands on training and advice to complement specific set of skills required to complete work on the agreed research topic, e.g. as may be necessary for implementing of the methods directly on clinical scanners in collaboration with our industry partners. Needs are assessed termly on individual basis, making use of excellent selection of courses organised internally and externally to the Oxford University.
Students are encouraged to attend the MRC Weatherall Institute of Molecular Medicine DPhil Course, which takes place in the autumn of their first year. Running over several days, this course helps students to develop basic research and presentation skills, as well as introducing them to a wide-range of scientific techniques and principles, ensuring that students have the opportunity to build a broad-based understanding of differing research methodologies.
Generic skills training is offered through the Medical Sciences Division's Skills Training Programme. This programme offers a comprehensive range of courses covering many important areas of researcher development: knowledge and intellectual abilities, personal effectiveness, research governance and organisation, and engagement, influence and impact. Students are actively encouraged to take advantage of the training opportunities available to them.
As well as the specific training detailed above, students will have access to a wide-range of seminars and training opportunities through the many research institutes and centres based in Oxford.
The Department has a successful mentoring scheme, open to graduate students, which provides an additional possible channel for personal and professional development outside the regular supervisory framework. We hold an Athena SWAN Silver Award in recognition of our efforts to build a happy and rewarding environment where all staff and students are supported to achieve their full potential.
---
References
1 S.K. Piechnik, V.M. Ferreira, E.Dall'Armellina, L.E. Cochlin, S. Neubauer, M.D.Robson. Shortened Modified Look-Locker Inversion recovery clinical myocardial T1-mapping at 1.5 and 3 T within a 9 heartbeat breathhold. Journal of Cardiovascular Magnetic Resonance 2010, 12:69
https://www.ncbi.nlm.nih.gov/pubmed/21092095
2 Ferreira VM, Piechnik SK, Dall'Armellina E, Karamitsos TD, Francis JM, Ntusi N, Holloway C, Choudhury RP, Kardos A, Robson MD, Friedrich MG, Neubauer S. 2014. Native T1-mapping detects the location, extent and patterns of acute myocarditis without the need for gadolinium contrast agents.J Cardiovasc Magn Reson, 16pp. 36.
http://www.ncbi.nlm.nih.gov/pubmed/24886708
3 Piechnik SK, Ferreira VM, Lewandowski AJ, Ntusi NA, Banerjee R, Holloway C, Hofman MB, Sado DM, Maestrini V, White SK, Lazdam M, Karamitsos T, Moon JC, Neubauer S, Leeson P, Robson MD. 2013. Normal variation of magnetic resonance T1 relaxation times in the human population at 1.5 T using ShMOLLI.J Cardiovasc Magn Reson, 15pp. 13.
http://www.ncbi.nlm.nih.gov/pubmed/23331520
4 Piechnik SK, Neubauer S, Ferreira VM. "State-of-the-Art Review: Stress T1-mapping - Technical considerations, Pitfalls and Emerging Clinical Applications ". Magnetic Resonance Materials in Physics, Biology and Medicine, 1-11, 2017
https://www.ncbi.nlm.nih.gov/pmc/articles/PMC5813075/
5 Hann E, Popescu IA , Q Zhang, .... Ferreira VM, Piechnik SK. Deep neural network ensemble for on-the-fly quality control-driven segmentation of cardiac MRI T1 mapping. Medical image analysis 71, 102029. 2021
https://www.sciencedirect.com/science/article/pii/S136184152100075X
6 Zhang Q , Werys K, Popescu IA, .... Ferreira VM, Piechnik SK. Quality assurance of quantitative cardiac T1-mapping in multicenter clinical trials–A T1 phantom program from the hypertrophic cardiomyopathy registry (HCMR) study. International journal of cardiology 330, 251-258. 2021
https://pubmed.ncbi.nlm.nih.gov/33535074/
7 Zhang Q, Burrage Q …. Ferreira VM, Piechnik SK. Toward Replacing Late Gadolinium Enhancement With Artificial Intelligence Virtual Native Enhancement for Gadolinium-Free Cardiovascular Magnetic Resonance Tissue Characterization in Hypertrophic Cardiomyopathy, Circulation. 2021 Aug 24;144(8):589-599
https://pubmed.ncbi.nlm.nih.gov/34229451/


---
How good is research at University of Oxford in Clinical Medicine?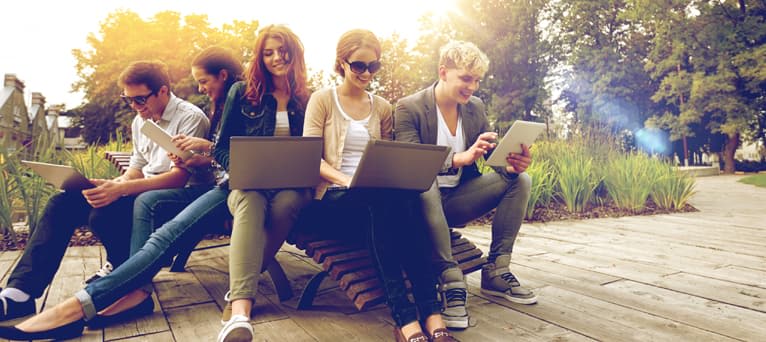 Search suggestions
Based on your current searches we recommend the following search filters.
Check out our other PhDs in Oxford, United Kingdom
Check out our other PhDs in United Kingdom
Start a New search with our database of over 4,000 PhDs