Myopia Management - Is it Just for Kids?
---
Prof Kathryn Saunders

,

Dr Lesley Doyle

,

Dr Sara McCullough
Monday, February 27, 2023
Competition Funded PhD Project (Students Worldwide)
---
About the Project
'Myopia Management' through optical and pharmacological technologies designed to slow eye growth and the progression of myopia have been shown to be safe and effective for children and their availability is set to revolutionise how optometrists manage childhood myopia. However, several areas where more research and improved technologies are required to optimise clinical management and patient outcomes have been highlighted by stakeholders.
This PhD investigates two key questions to which clinicians, researchers, and the optical industry are seeking answers.
1)Are myopia control lenses effective at slowing adult myopia progression? While eye growth and myopia progression tend to slow and stabilise in late teenage years, between 20-35% of adults aged 20-30 years continue to progress by at least -1.00D over a 5-year period. Given that every dioptre increase in myopia results in an increased overall lifetime risk of serious ocular pathology, it seems opportune to investigate whether adult myopia progression can also be retarded with myopia control interventions. The outcomes will provide novel evidence regarding the utility of these lenses in an adult population.
2)Can a novel handheld ocular biometer provide robust and reliable measures of axial length sensitive enough to monitor efficacy of myopia control interventions? Another key challenge for clinicians is monitoring the success (or otherwise) of myopia management strategies in individual patients. Measurement of axial length is the optimal method to monitor myopia progression but ocular biometers are currently costly, bulky and accessible to few clinicians.
The proposed study will evaluate and compare measures obtained with a novel hand-held biometer (Occuity AX1) to those from the gold-standard Zeiss IOLMaster 700 to determine validity and sensitivity of the AX1. These data will be invaluable for clinicians searching for practice-friendly tools to support myopia management practice.
This PhD project provides an exciting opportunity for a suitably qualified optometrist to tackle 'hot' topics in myopia research, working with our internationally recognised research group and industry partners.
Please note: Applications for more than one PhD studentship are welcome, however if you apply for more than one PhD project within Biomedical Sciences, your first application on the system will be deemed your first-choice preference and further applications will be ordered based on the sequential time of submission. If you are successfully shortlisted, you will be interviewed only on your first-choice application and ranked accordingly. Those ranked highest will be offered a PhD studentship. In the situation where you are ranked highly and your first-choice project is already allocated to someone who was ranked higher than you, you may be offered your 2nd or 3rd choice project depending on the availability of this project.
---
References
Recommended reading:
1. McCullough SJ, O'Donoghue L, Saunders KJ (2016) Six Year Refractive Change among White Children and Young Adults: Evidence for Significant Increase in Myopia among White UK Children. PLoS ONE 11(1): e0146332. https://doi.org/10.1371/journal.pone.0146332
2. Bullimore MA, Reuter KS, Jones LA, Mitchell GL, Zoz J, Rah MJ. The Study of Progression of Adult Nearsightedness (SPAN): design and baseline characteristics. Optom Vis Sci. 2006 Aug;83(8):594-604.
3. Pärssinen O, Kauppinen M, Viljanen A. The progression of myopia from its onset at age 8-12 to adulthood and the influence of heredity and external factors on myopic progression. A 23-year follow-up study. Acta Ophthalmol. 2014 Dec;92(8):730-9.
4. Lee SS, Lingham G, Sanfilippo PG, Hammond CJ, Saw SM, Guggenheim JA, Yazar S, Mackey DA. Incidence and Progression of Myopia in Early Adulthood. JAMA Ophthalmol. 2022 Feb 1;140(2):162-169.
5. Flitcroft DI. The complex interactions of retinal, optical and environmental factors in myopia aetiology. Prog Retin Eye Res. 2012 Nov;31(6):622-60. doi: 10.1016/j.preteyeres.2012.06.004. Epub 2012 Jul 4. PMID: 22772022.
6. Anstice NS, Phillips JR. Effect of dual-focus soft contact lens wear on axial myopia progression in children. Ophthalmology. 2011 Jun;118(6):1152-61. doi: 10.1016/j.ophtha.2010.10.035. Epub 2011 Jan 26. PMID: 21276616.
7. McCullough, S., Adamson, G., Breslin, K.M.M. et al. Axial growth and refractive change in white European children and young adults: predictive factors for myopia. Sci Rep 10, 15189 (2020). https://doi.org/10.1038/s41598-020-72240-y
8. Bao J, Huang Y, Li X, et al. Spectacle Lenses With Aspherical Lenslets for Myopia Control vs Single-Vision Spectacle Lenses: A Randomized Clinical Trial. JAMA Ophthalmol. 2022;140(5):472–478. doi:10.1001/jamaophthalmol.2022.0401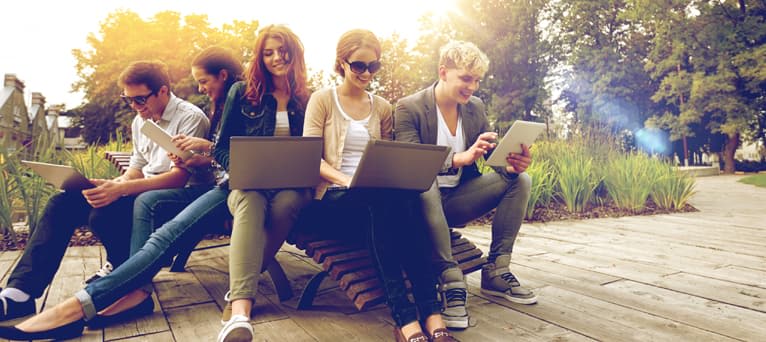 Search suggestions
Based on your current searches we recommend the following search filters.
Check out our other PhDs in Coleraine, United Kingdom
Check out our other PhDs in United Kingdom
Start a New search with our database of over 4,000 PhDs