NERC ECORISC CDT Studentship - Small Carnivore Ecology and the Impact of Heavy Metals in the Environment
---
Dr P Orozco Ter Wengel
No more applications being accepted
Competition Funded PhD Project (Students Worldwide)
---
About the Project
The student will be at the intersection between ecotoxicology, wildlife, conservation and agriculture and will develop skills relevant to those topics and transferrable to other disciplines. Habitat fragmentation and degradation by human activities, particularly agricultural development, threatens global biodiversity. An example of such is the floodplain of the Lower Kinabatangan river in Sabah (Malaysian Borneo) where tropical rainforests have been replaced with oil palm plantations. The Lower Kinabatangan Wildlife Sanctuary (LKWS) consists of several forest fragments on either side of the river which are connected to each other forming a corridor for wildlife movement along the river. Of particular interest is the presence of top predators in the plantations surrounding the LKWS and who forage on the small mammal populations associated with the oil palms. Previously we have identified an increase of multiple heavy metals on the hair of Malay civets and the fat tissue of monitor lizards inhabiting oil palm plantations, however, we don't know yet whether these observations extend to other small carnivores and what is their impact on the species' population dynamics. This project will focus on studying small carnivores inhabiting the LKWS and who are exposed to metal bioaccumulation due to their position in the food chain and the access to prey that carries such metals. To address this aim, the student will on one hand identify the presence of heavy metals in the agricultural setting around LKWS, and using samples collected form small carnivores trapped in the plantations, assess the presence of such heavy metals on the animals (e.g. in their hair). On the other hand, the student will study the small carnivores with genetic markers (e.g. ddRad-seq) to characterise their genetic diversity and population structure, and then jointly assess if particular individuals or populations are more susceptible to contamination than others. The information derived from this work will contribute to the development and update of species management plans in Sabah, and will highlight the role of metal bioaccumulation on small carnivores.   The supervisors have a complementary and unique combination of skills that will maximise the support provided to the student during the various parts of the project. The supervisory team is made of Dr. Pablo Orozco-terWengel (main supervisor, Cardiff University), a population geneticist and conservation geneticist with ample experience in tropical molecular ecology, Dr. Claus Svendsen (co-supervisor, CEH) who is an expert on pesticides and bioavailability, Prof. Benoit Goossens (co-supervisor, Cardiff University) a conservationist with ample experience in the tropics and director of Cardiff's Danau Girang Field Centre in Sabah where the work will take place, and Prof. Jason Weeks (co-supervisor, Joint Nature Conservation Committee) who has a wealth of experience on monitoring the impact of pollution and chemicals on wildlife. 
The novelty of this project is the combination of characterising the uptake of heavy metals by a range of endangered species in Borneo and the genomic characterisation of those species to model the impact on their populations of the presence of individuals or population with a higher (or lower) susceptibility to this bioaccumulation.
The student will develop skills in 1) tropical field work (DGFC in Borneo), 2) ecotoxicology (field and lab; CEH), 3) population genetics (lab; Cardiff University), 4) statistics and bioinformatics (all supervisors), and other relevant and transferable skills (e.g. risk assessment, time management) offered by the ECORISK CDT and by Cardiff University's Doctoral Academy.
Over the first two years of their PhD programme, you will receive subject-specific training, in: i) ecotoxicology; ii) environmental chemistry; iii) ecology; and iv) risk assessment; and v) the core skills required for an environmental specialist. Successful completion of this training will result in the award of phase 1 of the Certified Environmental Risk Assessor qualification from the Society of Environmental Toxicology and Chemistry. The formal training programme will be complemented by yearly residential challenge events, ECORISC annual conferences and tailored specialist skills training conducted as group and individual exercises.
ECORISC students will also be required to undertake two workplace experiences based with our business, policy and regulation, third sector, and research organisation partners. 
An inclusive CDT programme
Inclusivity is at the heart of the ECORISC programme. We strongly encourage applications from under-represented groups and are employing a number of mechanisms, such as the possibility of part-time working, to ensure the programme is open to all. If you have any questions, then please don't hesitate to contact us at [Email Address Removed].
Eligibility and Application process
The studentships are open to highly motivated UK and international/EU applicants with at least an upper second class Honours degree (or equivalent) in a relevant subject. Successful applicants will be passionate about environmental pollution science and want their science to make a difference. 
To be considered for this and other PhDs offered under the ECORISC CDT, you should initially complete a short online application form available at: https://cardiff.onlinesurveys.ac.uk/ecorisc-cdt-student-application-202122-2. Applications should be submitted before 17:00 GMT on Monday 3rd January 2022. You will be notified of the outcome of your initial application by Monday 17th January 2022.
Successful applicants will be provided with an opportunity to meet with supervisory teams and then be invited to submit a project-specific application form which will be used to shortlist candidates for an interview.
ECORISC open afternoon
We are running an online 'open afternoon' for you to learn more about the CDT or to ask questions on the programme or the application process. This event will run from 1400-1630 GMT on the 9th December 2021 and booking details can be found on our website at: https://www.york.ac.uk/environment/postgraduate/ecorisc/
---
Funding Notes
This project is one of 22 projects being advertised by the NERC-funded ECORISC (Ecotoxicological Risk Assessment Towards Sustainable Chemical Use) Centre for Doctoral Training programme. More information on the CDT can be found at: https://www.york.ac.uk/environment/postgraduate/ecorisc/. Funding will be provided for 3 years and 10 months. During this time you will work on your research project but will also receive unique and outstanding training in pollution science and transferrable skills. Funding includes CASE stipend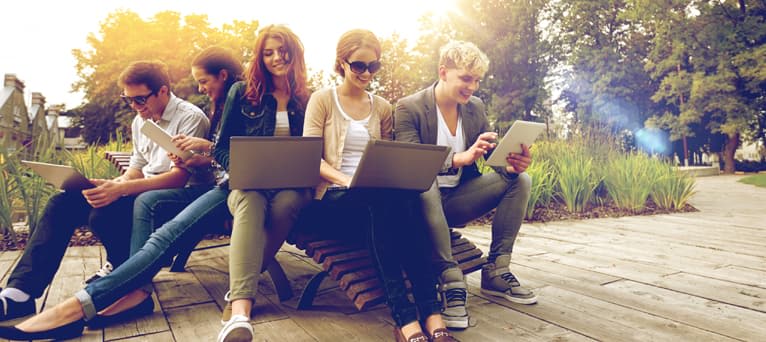 Search suggestions
Based on your current searches we recommend the following search filters.
Check out our other PhDs in Cardiff, United Kingdom
Check out our other PhDs in United Kingdom
Start a New search with our database of over 4,000 PhDs