NERC GW4+ DTP PhD project: Evolution of social signal diversity
---
Prof Jason Wolf
No more applications being accepted
Competition Funded PhD Project (Students Worldwide)
---
About the Project
This project is in competition for funding from the NERC Great Western Four+ Doctoral Training Partnership (GW4+ DTP) for entry in October 2023. The GW4+ DTP consists of the Universities of Bath, Bristol and Exeter and Cardiff University plus five prestigious Research Organisation partners.
Supervisory Team:
Lead Supervisor: Jason Wolf, University of Bath, Milner Centre for Evolution
Co-Supervisor: Bram Kuijper, University of Exeter, Centre for Ecology and Conservation
Project Background
Organisms often make self sacrifices to the benefit of others. These may be complex behaviours, such as watching for predators, or relatively simple behaviours, such as bacteria that produce molecules that help others grow. Why do individuals make these costly sacrifices when they could simply freeload on the sacrifices made by others? A potential solution comes from a (selfish) genetic perspective on evolution, which suggests that a gene that results in costly helping behaviours can be favoured if the benefits are reaped by other individuals carrying copies of that gene (so the gene ends up helping copies of itself). Such an outcome could be achieved if individuals possess a reliable social signal that can be used to identify others with whom they share the gene. This logic is captured in the idea of a 'greenbeard' locus, named after a Richard Dawkins thought experiment where a single gene produces a signal (a green beard), identifies that signal in others, and modifies behaviour to direct help towards other green bearded individuals. Greenbeards were assumed to be biologically implausible, but they have, nonetheless, been described in a diverse array of organisms. This project will work towards an understanding of why greenbeards are widespread, despite our expectation to the contrary, and why they have the properties they do. To achieve this goal, we will combine the development of models to understand how greenbeards should function and evolve with tests of these ideas using genomic data.
Project Aims and Methods
This project poses a solution to the problem of how greenbeard loci evolve by recognising the importance of two puzzling yet common features of greenbeard loci. Firstly, greenbeard gene sequences tend to be highly diverse within species. Secondly, greenbeards tend to be composed of several genes found next to each other in the genome. The project will work from the hypothesis that these properties are required to allow interacting individuals to measure whether these genes are shared with others and then use the degree of gene sharing to determine their level of cooperative self sacrifice. The project aims are hierarchical and flexible, proving many opportunities for student led avenues of inquiry around this primary problem. The project will build from the development of theoretical models to understand the fundamental processes shaping greenbeard systems. Some of the primary predictions from this theory can be tested using data we have been generating from the social microbial model, Dictyostelium discoideum. This system is ideally suited because single-celled individuals come together in groups, where some cells sacrifice themselves and die to help the remaining cells disperse as spores. We have previously demonstrated that different strains measure their relatedness to their group and then adjust how much of a sacrifice they are willing to make (so they make less of a self-sacrifice when they are not with relatives) (Madgwick et al. 2018). We have also demonstrated that these amoebae have a greenbeard composed of two genes, which differ in each strain (Gruenheit et al. 2017). Using existing data, we will model patterns of gene sequence and protein evolution to understand how this locus provides information in social interactions. Through interactions with collaborators, we can also develop experimental tests in vivo.
Candidate requirements
Familiarity with mathematical modelling is useful but not essential. Likewise, familiarity with population genetics and analysis of sequence data are useful, but not essential. The student will be provided with appropriate specialised training as needed to accommodate students from a diversity of backgrounds.
Applicants must have, or expect to receive, a UK Honours degree 1st or 2.1, or international equivalent.
Non-UK applicants must meet the programme's English language requirement by 01 February 2023 (unless you will be awarded a UK degree or degree conducted in English before your PhD start date).
Project partners
The student will be a member of the Milner Centre for Evolution at the University of Bath. The Centre is housed in a new purpose-built building that offers opportunities to interact with researchers working on a large array of evolutionary questions. See: https://www.bath.ac.uk/research-centres/milner-centre-for-evolution/. Through the co-supervisor, there will also be ample opportunities to interact with the world-class team of evolutionary biologists in the Centre for Ecology and Conservation at the University of Exeter.
Training
The student will be trained in aspects mathematical modelling (e.g., population genetics, adaptive dynamics, game theory), computer programming (e.g., Matlab, Python), and statistical programming (using R). They will also receive training in statistical theory, bioinformatics, and analysis of sequence data. Students will also have access to appropriate training in molecular biology where necessary. In addition to these project specific components of training, the student will benefit from the career development, research and transferrable skills training provided by the NERC GW4+ DTP
Enquiries and Applications:
Informal enquiries are welcomed and should be directed to Prof Wolf [Email Address Removed]
Formal applications should be made via the University of Bath's application form for a PhD in Biology
Identify your application as for the NERC GW4+ DTP competition in Section 3 Finance (question 2). Quote project title and supervisor's name in the 'Your research interests' section.
More information about applying for a PhD at Bath may be found on our website.
We welcome and encourage student applications from under-represented groups. We value a diverse research environment. If you have circumstances that you feel we should be aware of that have affected your educational attainment, then please feel free to tell us about it in your application form. The best way to do this is a short paragraph at the end of your personal statement.
Keywords: behavioural biology, bioinformatics, evolution, genetics, genomics, mathematical modelling, microbiology
---
Funding Notes
Candidates may be considered for a NERC GW4+ DTP studentship tenable for 3.5 years. Funding covers tuition fees, a stipend (£17,668 p/a in 2022/23) and a generous allowance for research expenses and travel. Studentships are open to both Home and International students; however, International applicants should note that funding does NOT cover the cost of a student visa, healthcare surcharge and other costs of moving to the UK. In line with guidance from UK Research and Innovation (UKRI), the number of awards available to International candidates will be limited to 30% of the total.
---
References
Madgwick, PG, LJ Belcher & JB Wolf. 2019. Greenbeard genes: theory and reality. Trends in Ecology & Evolution, https://doi.org/10.1016/j.tree.2019.08.001
Madgwick PG, B Stewart, LJ Belcher, CRL Thompson & JB Wolf 2018. Strategic investment explains patterns of cooperation and cheating in a microbe. PNAS doi.org/10.1073/pnas.1716087115
Gruenheit, N, K Parkinson, B Stewart, JA Howie, JB Wolf & CRL Thompson. 2017. A polychromatic 'greenbeard' locus determines patterns of cooperation in a social amoeba. Nature Communications DOI: 10.1038/ncomms14171
---
How good is research at University of Bath in Biological Sciences?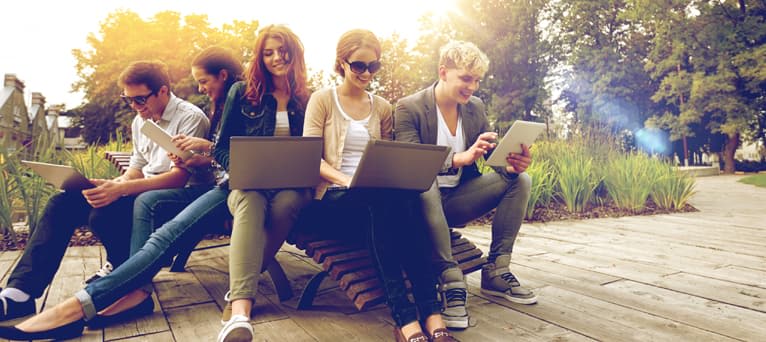 Search suggestions
Based on your current searches we recommend the following search filters.
Check out our other PhDs in Bath, United Kingdom
Check out our other PhDs in United Kingdom
Start a New search with our database of over 4,000 PhDs