NERC GW4+ DTP Studentship: Disappearing soils: Understanding timescales for rehabilitation of degraded soils
---
Dr Shasta Marrero

,

Dr T C Hales

,

Dr Steven Binnie
No more applications being accepted
Competition Funded PhD Project (Students Worldwide)
---
About the Project
Project Background 
Since the arrival of agricultural techniques to Europe around 6000 years ago, high rates of soil erosion have degraded soil across the continent, resulting in thinning soils. Thin, degraded soils store less carbon, nutrients and water, produce less food, and enhance flood risk. Due to this degradation, and in response to the climate crisis, the area of land undergoing ecological restoration across Europe is increasing rapidly in recent years. Observations show that  vegetation  regrows relatively quickly on the surface (decades) and reduces the rate of soil loss by erosion. However, soil production is slower, and occurs over (tens of) thousands of years, suggesting that ecological restoration may be ineffective in the recovery of degraded soils. Therefore, a key unknown is to what extent do ecological restoration practices help restore soils both in terms of reducing erosion and enabling soil production and over what timescales this occurs. Although soils are crucial to restoration efforts1, little is known about how quickly soil thickness recovers. Recently developed, cutting-edge techniques now allow measurements of soil production rates at timescales consistent with human occupation and agricultural development2. These new techniques will be used to investigate how soils respond to different land use and climates through study at sites in Wales and Europe. In Wales, as in many areas, there has been soil degradation due to anthropogenic factors such as poor agricultural practices and overgrazing. These losses are devastating to local communities that rely heavily on agriculture and understanding how different land use impacts soil degradation and recovery is important. Outside the UK, semi-arid Europe is experiencing trends of desertification and dryland expansion. The effect of climate on soil production rate is unknown and a key step towards recovery management. 
 Project Aims and Methods 
This project aims to quantify the mass balance between soil removal and soil production under different land management strategies and climates. This new insight will be used to understand the timescales needed for rehabilitation of degraded soils. and to inform restoration practices and soil erosion policy. 
The student will use state-of-the-art dating methods on rock samples from field sites in the UK and southern Europe to investigate the effect of different drivers (e.g. anthropogenic factors, climate) on soil production rates. Ultimately, these measurements will be combined with soil erosion rates in a mass balance approach to provide timescales for the recovery of degraded soils to useful thicknesses. There is scope for development of additional/alternate sites to pursue other student-led research questions.  
This project has three main goals:  
Develop state-of-the-art methods for understanding the creation of soils over different timescales.  
Investigate soil production rates across different land use types in the UK with the goal of determining how long it will take a degraded soil to recover.  
Investigate soil production rates at sites with a different climate and under pressure from other factors (e.g. desertification). This will be accomplished through field work at appropriate site(s) in Europe (e.g. Spain, Italy).    
Candidate requirements 
The candidate should have a background in geomorphology, geography, or geosciences. While not essential, experience with computer programming, soil science, or geochemistry would be advantageous. 
Project partners  
The student will benefit from a dynamic team based in both Cardiff and Bristol, including expertise in degraded soils in drylands (Michaelides), dating methods (Marrero), and geomorphology/hazards (Hales). 
Training 
The student will be embedded in a robust training environment. Upon arrival, the student will perform a skills audit, then sit with supervisors to determine the best training needs. At Cardiff, the student will join active research groups interested in surface processes and hazards. Training in field techniques and computer models will be provided by Marrero. Geochemistry training associated with sample preparation will be available at SUERC (Scotland) and/or University of Cologne (Germany). Students will have access to training through the NERC GW4+ DTP as well as an excellent provision in professional skills development delivered by our University Graduate College, which has been shortlisted for a Times Higher award. 
Entry requirements
In order to be accepted you would need to have a first-class BSc degree or a second-class degree plus an MSc or good MSci. However, for international students, you would need to have a relevant degree in the subject area and have evidence of an English Language qualification. Further information on the English Language can be found here: https://www.cardiff.ac.uk/study/international/english-language-requirements/postgraduate
How to apply
In order to formally apply for the PhD you will need to go to the following web page: https://www.cardiff.ac.uk/study/postgraduate/research/programmes/programme/earth-sciences
In the black box on the right of the page please select the following options:
·Doctor of Philosophy
·Full Time
·1st October 2023
Click on 'Apply now'.
Please ensure that you include the 'Project Title' you are applying for and supervisor and that you add 'NERC DTP' under the source of funding.
The application deadline is Monday 9 January 2023 at 2359 GMT. Interviews will take place from 22nd February to 8th March 2023. For more information about the NERC GW4+ Doctoral Training Partnership please visit https://www.nercgw4plus.ac.uk.
---
Funding Notes
Students will receive a stipend for 3.5 years of approximately £17668 p.a., payment of their university tuition fees, a Research and Training and Support Grant (RTSG) of £11,000 and an individual training budget of £3,250. The training budget of £3,250 are for each student to undertake specialist training relating to their specialist area of research and career development and to pay for travel and accommodation.
---
References
Nolan, M., et al. (2021). "From the Ground up: Prioritizing Soil at the Forefront of Ecological Restoration." Restoration Ecology. https://doi.org/10.1111/rec.13453.
Hippe, K., et al. (2021). "Cosmogenic in Situ 14C-10Be Reveals Abrupt Late Holocene Soil Loss in the Andean Altiplano." Nature Communications 12, no. 1: 2546. https://doi.org/10.1038/s41467-021-22825-6.
Evans, D.L., et al. (2019). "Arable Soil Formation and Erosion: A Hillslope-Based Cosmogenic Nuclide Study in the United Kingdom." SOIL 5, no. 2: 253–63. https://doi.org/10.5194/soil-5-253-2019.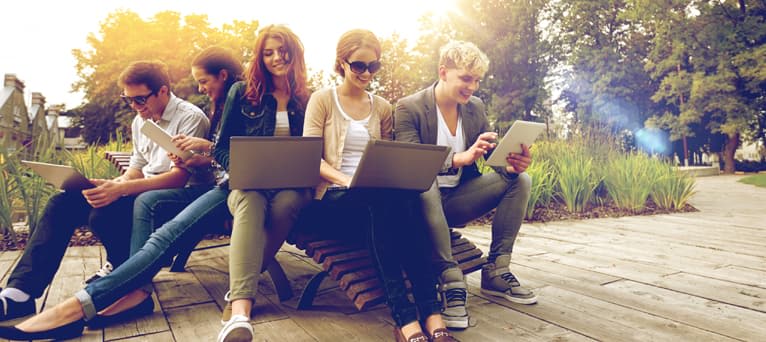 Search suggestions
Based on your current searches we recommend the following search filters.
Check out our other PhDs in Cardiff, United Kingdom
Check out our other PhDs in United Kingdom
Start a New search with our database of over 4,000 PhDs