Prof M Nilsson

,

Prof GA Morris
Applications accepted all year round
Self-Funded PhD Students Only
---
About the Project
Applications are invited from students with independent funding for PhD research in the development and application of novel methods in NMR spectroscopy.
Mixture analysis is at the heart of science. Almost everything around us is a mixture: the chemical reactions we perform in the lab, the drink with have with our dinner, the river water we use to irrigate our crops, the drugs we use to treat cancer, the breast milk that feeds us as infants; the list is endless. Clearly, there is a great need for efficient methods for analysing complex mixtures.
NMR (Nuclear Magnetic Resonance) is arguably the most powerful analytical method for providing detailed chemical information. It can provide comprehensive information on molecular structure, dynamics and interactions, but only if the signals of individual chemical sites are resolved. In general, NMR still struggles to distinguish the signals from different mixture components, although much progress has been made. One of the most powerful NMR methods for the study of intact mixtures is diffusion-ordered spectroscopy (DOSY1-3), in which the different diffusion characteristics of mixture components are used to pull their spectra apart. However, for many mixtures DOSY fails to separate the component signals, either because of signal overlap or because the diffusion behaviour of the different components is too similar. Ways forward include increasing spectral resolution, e.g. using pure shift NMR methods,4,5 and exploiting differences in other NMR properties such as relaxation6 to allow advanced multiway statistical algorithms (e.g. PARAFAC7,8) to distinguish between signals.
In this project we will develop new NMR experiments for the analysis of complex mixtures, and in parallel we will develop the new algorithms, data processing strategies and accompanying software to make optimum use of the data produced. The results will be made freely available to other NMR users; previous experiments developed in our lab are now available for all modern NMR spectrometers, and both they and our processing software are used by scientists all over the world.
The work anticipated spans a range of disciplines including chemistry, pharmacy, medicine, physics, statistics/chemometrics, and programming. It will provide training in a range of research methods, allowing the student to acquire a broad set of transferable skills including practical NMR spectroscopy, spin physics, statistical data analysis, software production and scientific programming.
Further information
http://nmr.chemistry.manchester.ac.uk/
Funding
At Manchester we offer a range of scholarships, studentships and awards at university, faculty and department level, to support both UK and overseas postgraduate researchers.
For more information, visit our funding page or search our funding database for specific scholarships, studentships and awards you may be eligible for.
Before you apply
We strongly recommend that you contact the lead supervisor for this project before you apply.
For enquiries about the project please email [Email Address Removed].
How to apply
To be considered for this project you'll need to complete a formal application through our online application portal.
When applying, you'll need to specify the full name of this project, the name of your supervisor, how you're planning on funding your research, details of your previous study, and names and contact details of two referees.
Your application will not be processed without all of the required documents submitted at the time of application, and we cannot accept responsibility for late or missed deadlines. Incomplete applications will not be considered.
If you have any questions about making an application, please contact our admissions team by emailing [Email Address Removed].
Equality, diversity and inclusion
Equality, diversity and inclusion is fundamental to the success of The University of Manchester and is at the heart of all of our activities. We know that diversity strengthens our research community, leading to enhanced research creativity, productivity and quality, and societal and economic impact.
We actively encourage applicants from diverse career paths and backgrounds and from all sections of the community, regardless of age, disability, ethnicity, gender, gender expression, sexual orientation and transgender status.
We also support applications from those returning from a career break or other roles. We consider offering flexible study arrangements (including part-time: 50%, 60% or 80%, depending on the project/funder).
Chemistry (6)
---
Funding Notes
For the academic year 2022-23, UK tuition fees are £6,000 p.a., and International fees £27,000 per year.

Applicants should have, or be about to obtain a good first class or 2:i honours degree in a relevant subject (or the overseas equivalent). Applications are particularly welcome from students with experience in NMR spectroscopy and/or instrumental methods.
---
References
(1) Nilsson, M. The DOSY Toolbox: A new tool for processing PFG NMR diffusion data. Journal of Magnetic Resonance 2009, 200 (2), 296.
(2) Morris, G. A. In Encyclopedia of Magnetic Resonance; John Wiley & Sons, Ltd, 2009.
(3) Castanar, L.; Dal Poggetto, G.; Colbourne, A. A.; Morris, G. A.; Nilsson, M. The GNAT: A new tool for processing NMR data. Magn. Reson. Chem. 2018, 56 (6), 546.
(4) Foroozandeh, M.; Castanar, L.; Martins, L. G.; Sinnaeve, D.; Dal Poggetto, G.; Tormena, C. F.; Adams, R. W.; Morris, G. A.; Nilsson, M. Ultrahigh-Resolution Diffusion-Ordered Spectroscopy. Angew. Chem. Int. Ed. 2016, 55 (50), 15579.
(5) Aguilar, J. A.; Faulkner, S.; Nilsson, M.; Morris, G. A. Pure Shift H-1 NMR: A Resolution of the Resolution Problem? Angew. Chem. Int. Ed. 2010, 49 (23), 3901.
(6) Dal Poggetto, G.; Castanar, L.; Adams, R. W.; Morris, G. A.; Nilsson, M. Relaxation-encoded NMR experiments for mixture analysis: REST and beer. Chem. Commun. 2017, 53 (54), 7461.
(7) Bjorneras, J.; Botana, A.; Morris, G. A.; Nilsson, M. Resolving complex mixtures: trilinear diffusion data. J. Biomol. NMR 2014, 58 (4), 251.
(8) Bro, R. PARAFAC. Tutorial and applications. Chemometrics Intell. Lab. Syst. 1997, 38 (2), 149.

---
How good is research at The University of Manchester in Chemistry?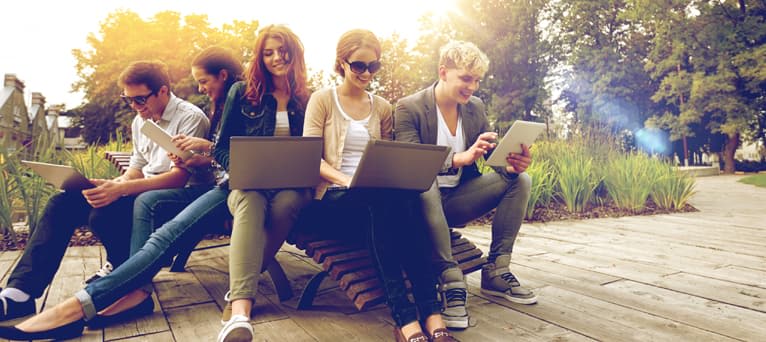 Search suggestions
Based on your current searches we recommend the following search filters.
Check out our other PhDs in Manchester, United Kingdom
Check out our other PhDs in United Kingdom
Start a New search with our database of over 4,000 PhDs