Normal and leukaemic stem/progenitor cell biology and immune responses to blood cancer cells.
---
Prof P Vyas
No more applications being accepted
Self-Funded PhD Students Only
---
About the Project
Blood cell differentiation is one of the best characterised models to study how normal tissue-specific stem cells give rise to diverse cell types. Our laboratory studies mechanisms regulating normal blood stem and progenitor cell differentiation, how these are perturbed in blood cancers such as Acute Myeloid Leukaemia (AML). AML is often preceded by a pre-leukaemic condition called Myelodysplastic Syndromes MDS that is propagated by pre-leukaemic stem cells (Pre-LSC). Pre-LSC then acquire additional changes that transform them to leukaemic stem cells (LSCs). We also study how to best treat these cancers including manipulating immune responses against blood cancer cells. 
We combine molecular, cellular and immune studies on primary normal, pre-leukaemic  and leukaemic human blood stem/progenitor cells in appropriate models. We use state-of the art genetic screens, transcriptional, epigenetic and immunological assays on highly purified cells and single cells. PhD projects in our laboratory will provide a strong foundation in stem cell and cancer biology using leukaemia as a model, and in immunology and training in cellular, molecular and computational analyses with a focus on multi-disciplinary approaches.
Our laboratory has five main areas with available PhD projects:
1.     There is a state-of the art project to dissect the detailed molecular mechanisms that regulate the transition of normal human blood stem through to early lympho-myeloid progenitors, especially as they make the key decisions to make either myeloid or lymphoid cells. The mechanisms that regulate these processes are often corrupted by common recurrent mutations that give rise to Pre-L SC and LSCs.
2.     The interaction of germline variation and somatic variation define how Pre-L SC clone size varies and determines progression of Pre-LSC to LSCs. This innovative novel project studied the interaction of germline ad somatic variation, the trajectory of progression from normal to clonal haemopoiesis to MDS to AML. The project involve both functional, computational and statistical approaches.
3.     In both AML and MDS the role of the immune system in controlling Pre-L SC and LSC remains relatively under-explored yet it is clear that immune responses control and eradicate Pre-L SC and LSCs when patients receive an allogeneic transplant – through a process called graft versus leukaemia (GvL). We have an super exciting project to characterise the biology of GvL and how AML evades GvL in some patients. We also have a project to study autologous immune responses in AML and MDS.
4.     We have a novel project to define cellular components and critical signalling pathways in the normal stem/progenitor niche as a prelude to understanding how the two-way communication between the niche and stem/progenitor cells is altered when normal stem/progenitor cells are transformed into Pre-LSC and LSCs.
Our laboratory intensively studies sequential bone marrow and blood samples from AML and MDS patients receiving state of the art therapies to understand the clonal basis of response and resistance. We have an innovative PhD project focussed on studies dissecting mechanisms by which novel targeted therapies work, and fail, in patients using multi-omic single cell approaches.
Students receive in depth training in studying normal blood stem/progenitor cells, Pre-L SC and LSCs, immune responses to myeloid cancer cells.
 Key methods include:
i.        Complex multi-colour flow cytometric analysis and sorting. All students will independently use flow analysers and sorters.
ii.       Complex in vitro and in vivo assays of normal and leukaemic stem/progenitor cell function.
iii.     CRISP gene-editing in primary human cells at specific loci and CRISPR genetic screens.
iv.      Lentiviral and adeno-associated viral transduction of immune cells. Lentiviral bar-coding.
v.       Immune cell function: in vitro and in vivo assays.
vi.      NGS libraries for RNA-seq, genotyping, WGS, ATAC-seq ChiP-Seq, Hi-C and Capture C in single cells and highly purified cell populations. 
vii.    Computational and statistical training (in R and Python) including WGS to map cell fate and cell dynamics.
viii.   Models to study cell and gene function.
Training and supervision is from existing lab members and managers of the WIMM core facilities. Computational training: dedicated 4-month full time course, on-line courses and one to one supervision and mentorship.
All students will have one to one supervision with Professor Vyas and present data and concepts from their project at the Vyas Lab meeting, and a separate journal club.
Critical training components include learning how to: (i) dissect a published paper; (ii) ask important questions; (iii) design well-controlled experiments; (iv) not be afraid of getting things wrong; (v) take ownership and control of the project; (vi) write a thesis and scientific publications
Students will be enrolled on the MRC Weatherall Institute of Molecular Medicine DPhil Course, which takes place in the autumn of their first year. Running over several days, this course helps students to develop basic research and presentation skills, as well as introducing them to a wide range of scientific techniques and principles, ensuring that students have the opportunity to build a broad-based understanding of differing research methodologies.
Generic skills training is offered through the Medical Sciences Division's Skills Training Programme. This programme offers a comprehensive range of courses covering many important areas of researcher development: knowledge and intellectual abilities, personal effectiveness, research governance and organisation, and engagement, influence, and impact. Students are actively encouraged to take advantage of the training opportunities available to them.
As well as the specific training detailed above, students will have access to a wide range of seminars and training opportunities through the many research institutes and centres based in Oxford.
The Department has a successful mentoring scheme, open to graduate students, which provides an additional possible channel for personal and professional development outside the regular supervisory framework. We hold an Athena SWAN Silver Award in recognition of our efforts to build a happy and rewarding environment where all staff and students are supported to achieve their full potential.
---
References
1 Di Genua C, Valletta S, Buono M, Stoilova B, Sweeney C, Rodriguez-Meira A, Grove A, Drissen R, Meng Y, Beveridge R, Aboukhalil Z, Karamitros D, Belderbos M, Bystrykh L, Thongjuea S, Vyas P, Nerlov C. C/EBPα and GATA-2 mutations induce bi-lineage acute erythroid leukemia through transformation of a neomorphic neutrophil-erthroid progenitor. Cancer Cell. May 11;37(5):690-704.e8(2020). PMID: 32330454.
2 Labuhn M, Perkins K, Papaemmanuil E, Matzk S, Varghese L, Amstislavskiy V, Risch T, Garnett C, Hernandez, D, Metzner M, Kenndy, A, Iotchkova V, Stoilova, B, Scheer C, Yoshida K, Schwarzer A, Taub J, Crispino JD., Weiss MJ, Hayashi A, Taga T, Ito E, Ogawa S, Reinhardt D, Yaspo ML, Campbell PJ, Roberts I, Constantinescu S, Vyas P*, Heckl, D*, Klusmann JH*. (*Joint last authors in bold). Mechanisms Of Progression Of Myeloid Preleukemia To Transformed Myeloid Leukemia In Children With Down Syndrome. Cancer Cell. 36 p123-138 doi: 10.1016/j.ccell.2019.06.007 (2019). PMID: 31303423.
3 Quek L, David M, Kennedy A, Metzner M, Amatangelo M, Shih A, Stoilova B, Quivoron C, Heiblig M, Willekens C, Saada V, Peniket A, Bernard O, Agresta S, Yen K, MacBeth K, Stein E, Levine R, De Botton S, Thakurta A, Penard-Lacronique V and Vyas P. Clonal Heterogeneity in Differentiation Response and Resistance to the IDH2 inhibitor Enasidenib in Acute Myeloid Leukemia. Nature Medicine 24:p1167-1177 (2018). PMID: 30013198.
4 Karamitros D, Stoilova B, Aboukhalil Z, Hamey F, Reinisch A, Samitsch M, Quek L, Otoo G, Repapi E, Doondeea J, Usukhbayar B, Calvo J, Taylor S, Goardon N, Six E, Pflumio F, Porcher C, Majeti R, Gottgens B, Vyas P. Functional and transcriptional heterogeneity of human hemopoietic lympho-myeloid progenitors at the single cell level. Nature Immunology. 19:p85-97 (2018). PMID: 29167569.
5 Quek L, Otto GW, Garnett C, Lhermitte L, Lau I, Karamitros D, Doondeea J, Usukhbayar B, Goardon N, Ivey A, Gu Y, Gale R, Davies B, Sternberg A, Killick S, Hunter H, Cahalin P, Price A, Carr A, Griffiths M, Virgo P, Mackinnon S, Hills R, Grimwade D, Freeman S, Burnett A, Russell N, Craddock C, Mead AJ, Peniket A, Porcher C & Vyas P. Functional and genetic heterogeneity of distinctive leukemic stem cell populations in CD34- human acute myeloid leukaemia. Journal of Experimental Medicine 213(8)1513-1535 (2016). PMID: 27377587.
6 Goardon N, Marchi E, Atzberger A, Quek L, Schuh A, Woll P, Mead A, Alford KA, Rout R, Chaudhury S, Gilkes A, Knapper S, Soneji S, Beldjord K, Begum S, Rose S, Geddes N, Griffiths M, Standen G, Sternberg A, Cavenagh J, Hunter H, Bowen D, Killick S, Robinson L, Price A, Macintyre E, Virgo P, Burnett A, Craddock C, Enver T, Jacobsen SEW, Porcher C and Vyas P. Co-existence of LMPP-like and GMP-like Leukemia Stem Cells in Acute Myeloid Leukemia. Cancer Cell 19(1):138-52 (2011). PMID: 21251617.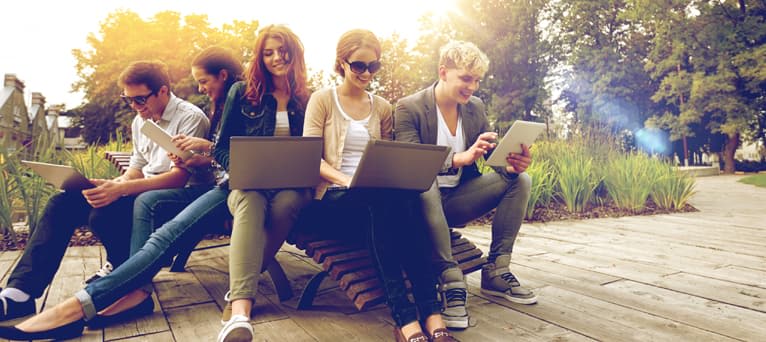 Search suggestions
Based on your current searches we recommend the following search filters.
Check out our other PhDs in Oxford, United Kingdom
Check out our other PhDs in United Kingdom
Start a New search with our database of over 4,000 PhDs