Not too comfy! Assessing the risk of flame retardants in UK furniture.
---
Dr M Abdallah
No more applications being accepted
Funded PhD Project (Students Worldwide)
---
About the Project
Project Highlights:
· The UK Furniture Fire Safety Regulations 1988 results in excessive use of flame retardants.
· Human exposure and risk arising from such exposure will be assessed.
· Innovative application of silicon wristbands to assess occupational and personal exposure.
Overview:
Consumer products, such as upholstered furniture, are treated with a "cocktail" of chemicals including flame retardants to meet the fire safety specifications. Unlike EU, USA, Australia and New Zealand, the UK Furniture and Furnishings (Fire) (Safety) Regulation 1988 mandates the use of an open flame test, also known as "match test", to test the fire safety of cover fabrics over inflammable foam. However, inflammable foam can no longer be used in furniture. To meet this "unique" test, most UK furniture manufacturers apply large volumes of chemical flame retardants to make both the foams and the cover fabrics in furniture fire resistant. There is a growing body of research linking flame retardants to a range of adverse effects to the environment and humans, including: persistence, bioaccumulation and toxic implications (e.g. endocrine disruption, neurotoxicity, and cancer).
Current evidence suggest the UK have some of the highest flame retardant concentrations in indoor dust and human tissues including breast milk. Several studies have suggested such high concentrations may be attributed to the excessive use of flame retardants in UK furniture. To date, there is no comprehensive study to assess the extent of exposure to flame retardants in UK furniture and the risk arising from such exposure.
The present study will use the innovative silicon wristbands as personal passive samplers to measure the occupational exposure of upholstery workers to flame retardants and compare it to that of the general (non-occupationally exposed) UK population (control group). The risk arising from such exposure (in both groups) will be assessed and compared to that in other countries with different fire safety regulations (e.g. EU, USA and Australia). This study will provide the required information to advice policy on the measures required to revise the 1988 Furniture Fire Safety Regulation to protect public health and the environment.
Methodology:
Access to upholstery facilities and recruitment of upholsterers will be achieved through on-going collaboration with the Guild of Upholsterers. The control group will be recruited via a public campaign including an information letter and consent form. Participants will be provided with silicon wristbands to wear for 5 days. The silicon wristbands will be collected and analysed for a broad range of flame retardant chemicals using advanced mass spectrometry instruments and validated methods. We hypothesize the exposure of upholsterers to flame retardants will be higher on weekdays than weekends, and higher than that of the general population. We will apply human exposure models and statistical analysis to test these hypotheses. We will also assess the health risk arising from such exposure to both the test and control groups and compare it to reports from other countries with different fire safety regulations.
Training and skills:
Students will be awarded CENTA2 Training Credits (CTCs) for participation in CENTA2-provided and 'free choice' external training. One CTC equates to 1⁄2 day session and students must accrue 100 CTCs across the three years of their PhD.
The project has a strong multidisciplinary component, combining aspects of analytical science, environmental chemistry, as well as exposure and risk assessment. Consequently, subject-specific training will be offered in each of these areas. It will comprise a mix of appropriate postgraduate level training (e.g. Pollution Management and Control, Environmental Analysis, Exposure Modelling, and Risk Assessment of Hazardous Chemicals). There will also be "hands-on" training on the analysis of flame retardants using advanced mass spectrometry techniques.
Partners and collaboration:
The project manifests a new collaboration between Abdallah and the POPs research group at UoB and the UK Guild of Upholsterers (represented by Delyth Fetherston-Dilke), which grants the access and participation of UK Upholsterers in the study. We envisage additional collaboration with potential CASE partners such as the Environment Agency, UK HSE and other stakeholders with interest in characterising and assessing risks of excessive use of FRs in UK furniture.
Respiratory and Contact Infection Resilience of the Project:
This project would be impacted by a respiratory pandemic through the restriction of sampling and sample analysis activity. This could be mitigated by expanding the analysis of existing samples to cover a broad range of chemicals using non-target screening approaches. The control group can be switched to a "sample of convenience" to facilitate collection as possible. Data analysis, exposure and risk assessment, as well as write up of the project outcomes can all be completed remotely, if work from home restrictions are applied.
Possible timeline:
Year 1: Literature review – Ethical Approval – Sampling campaign design (questionnaires, information letter and consent form)- Start sampling
Year 2: Laboratory training – Continue Sampling – Sample and Data Analysis – Writing research paper
Year 3: Sample and Data Analysis – Exposure and Risk Assessment – Writing paper and thesis chapters – present results at International Conference.
Year 4: Completion of thesis and writing of papers.
Supervision team:
PI: Mohamed Abdallah
Co-I: Stuart Harrad
How to apply:
If you wish to apply to the project, applications should include:
A CENTA application form, downloadable from: CENTA application
A CV with the names of at least two referees (preferably three and who can comment on your academic abilities)
The application should please completed via: https://sits.bham.ac.uk/lpages/LES068.htm. Please select Apply Now in the PhD Geography and Environmental Science (CENTA) section. Please quote CENTA23_[B20] when completing the application form.
Additional information for international applicants
· All international applicants must ensure they can fulfil the University of Birmingham's international student entry requirements, which includes English language requirements. For further information please visit https://www.birmingham.ac.uk/postgraduate/pgt/requirements-pgt/international/index.aspx.
· Please be aware that CENTA funding will only cover University fees at the level of support for Home-fee eligible students. The University is only able to waive the difference on the international fee level for a maximum of two successful international applicants.
For further information on how to apply please visit https://centa.ac.uk/apply/how-to-apply/.
---
References
Further reading:
1- MCKENNA, S. T., BIRTLES, R., DICKENS, K., WALKER, R. G., SPEARPOINT, M. J., STEC, A. A. & HULL, T. R. 2018. Flame retardants in UK furniture increase smoke toxicity more than they reduce fire growth rate. Chemosphere, 196, 429-439.
2- TAO, F., ABDALLAH, M. A., ASHWORTH, D. C., DOUGLAS, P., TOLEDANO, M. B. & HARRAD, S. 2017. Emerging and legacy flame retardants in UK human milk and food suggest slow response to restrictions on use of PBDEs and HBCDD. Environment International, 105, 95-104.
3- HAMMEL, S. C., HOFFMAN, K., WEBSTER, T. F., ANDERSON, K. A. & STAPLETON, H. M. 2016. Measuring Personal Exposure to Organophosphate Flame Retardants Using Silicone Wristbands and Hand Wipes. Environmental Science & Technology, 50, 4483-4491.
4- AL-OMRAN, L. S., HARRAD, S. & ABOU-ELWAFA ABDALLAH, M. 2021. A meta-analysis of factors influencing concentrations of brominated flame retardants and organophosphate esters in indoor dust. Environmental Pollution, 285, 117262.
5- ABDALLAH, M. A. & HARRAD, S. 2014. Polybrominated diphenyl ethers in UK human milk: Implications for infant exposure and relationship to external exposure. Environment International, 63, 130-136.
---
How good is research at University of Birmingham in Geography and Environmental Studies?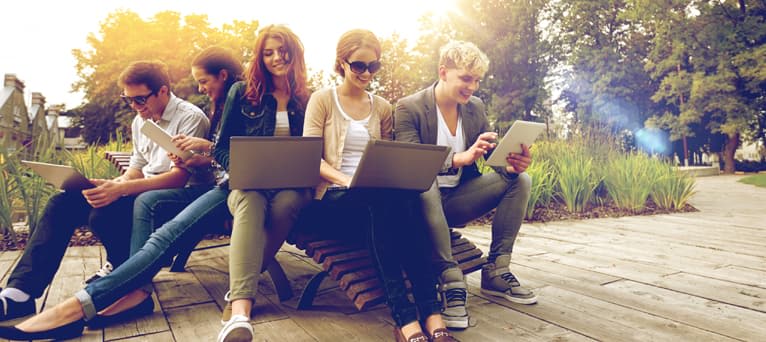 Search suggestions
Based on your current searches we recommend the following search filters.
Check out our other PhDs in Birmingham, United Kingdom
Check out our other PhDs in United Kingdom
Start a New search with our database of over 4,000 PhDs