Optimising strain selection and developing a biorefinery for industrially relevant micro-algae
---
Dr M Stanley
No more applications being accepted
Funded PhD Project (Students Worldwide)
---
About the Project
The main objective of this proposal is to improve the potential for commercial-scale algal biotechnology by employing different algal biorefinery approaches. Candidate species will be selected based upon their biochemical profile and cellular characteristics, ease of cultivation, and commercialisation potential. For example, Chlorella spp., Nannochloropsis spp., Phaeodactylum sp. and Tisochyrsis sp. are all capable of synthesising an array of pigments, carotenoids and essential fatty acids that make them potentially valuable for nutrition, pharmaceutical and aquaculture feed industries. Furthermore, they all have different cell morphologies which give them varying degrees of recalcitrance to downstream processing. In order to obtain the highest value from the biomass produced, a variety of cell disruption (freeze/thawing, bead milling, sonication) and product purification (filtration, centrifugation, chromatography) techniques will be investigated. Feasibility studies can then be performed in large-scale photobioreactors to give a better overview of the commercial potential of industrial micro-algal biotechnology. Another sticking point is the lack of tailoring culture of media and conditions to the microalgal specie being exploited. This can have a major impact in terms of the quality and quantity of biomass produced.

In order to address these issues the student will work closely with both the academic partner, SAMS (UHI), and the industrial partner, Xanthella, since both organisations are on the same site this will further facilitate feedback in relation to the production methods/scale and biorefinery approaches being undertaken. Specifically we will:
The project
a. Low-risk/ Good reward entry point and training.
Initially candidate micro-algal species will be selected based upon expertise, applicability/end-use, and marketability and legislature (i.e. GRAS certified)(Month 0-3).
b. Low-risk/ Good reward
A suite of methods will be developed and optimised that will be used throughout the studentship to assess growth (haemocytometer/optical density/Coulter counter) and the biochemical composition of the algal biomass (spectrophotometry/HPLC/GC-MS). Optimal growing conditions for each candidate species will be determined using a high-throughput screening approach (multi-well plate reader). (Month 0-18).
c. Medium Risk/High Reward
Cultivation conditions (e.g. media formulation, salinity, light and temperature regime using CT rooms, Algem® environmental modelling PBR's and Xanthella's PBRs, and selective breeding) will be tested to amend cellular properties with a view to ease cell disruption and enhance product yield (Month 6-24).
d. Medium Risk/High
Reward The most promising candidate specie(s) will be cultivated at a larger-scale, using the microPharos® and Pandora photobioreactors (PBRs), in alignment with the biorefinery framework this will completed at Xanthella Ltd premises (Month 18-36).
e. Medium Risk/High Reward
Algal biomass will be disrupted using a variety of techniques (e.g. freeze-thaw/bead milling/sonication). Disruption efficiency will be assessed using both direct and indirect methods (cell counts/biochemistry/microscopy/flow cytometry coupled with human-assisted machine learning). Efforts will be made to achieve selective release during the cell destruction step to facilitate further fractionation steps. For this purpose, as specific components are located on different cell compartments or organelles, the understanding of cellular topology is required to design a selective release strategy that take advantage of this compartmentalisation (Month 6-36).
f. Medium Risk/High
Reward Different biorefinery strategies will be explored on a species-by-species basis. Strategies will be founded upon the previous experiences of the supervisory team and will take into account target product(s) of interest, extractability, and techno-economic analysis (Month 6-36).
g. Completion of academic milestone's, communication of research and creation of a final thesis (Month 32-48).
SAMS has excellent facilities for marine research. The student will have access to computing, library and laboratory facilities as required. SAMS hosts approximately 40 postgraduate students who are supported by both SAMS and UHI graduate schools.

Supervisory Team: Professor Michele Stanley, Dr Sebastien Jubeau, Dr Valeria Montalescot and Dr Michael Ross

---
Funding Notes
UK students: The studentship is fully funded by the BBSRC IBioIC CTP programme for 48 months (inc write up). Funding covers fees, research training support grant (RTSG), stipend.
EU students: The studentship covers fees and RTSG. Student required to self-fund stipend (unless they have lived/worked in the UK for last 3 years).
International students: Studentship covers part of the fees. Students required to self-fund RTSG, stipend and the difference between the Home/EU and worldwide fees.
https://www.uhi.ac.uk/en/studying-at-uhi/first-steps/how-much-will-it-cost/research-postgraduate-tuition-fees/
Students must be domiciled in the Highlands and Islands transition region during the course of their study to be eligible for funding.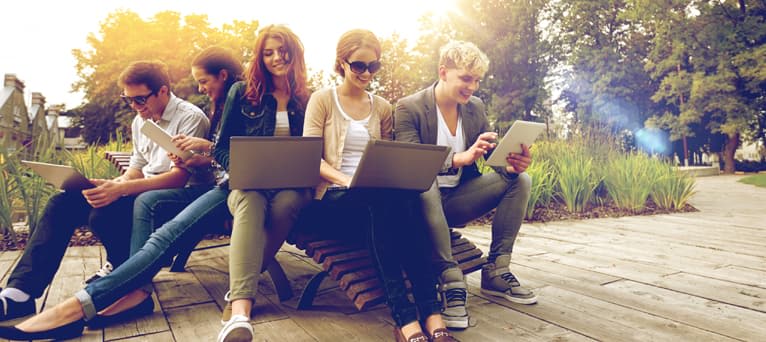 Search suggestions
Based on your current searches we recommend the following search filters.
Check out our other PhDs in Inverness, United Kingdom
Check out our other PhDs in United Kingdom
Start a New search with our database of over 4,000 PhDs