Origins of Genotoxic metabolism and the DNA damage response in stem and cancer cells
---
Prof Ketan Patel
No more applications being accepted
Self-Funded PhD Students Only
---
About the Project
Our work has shown that metabolism both generalized and intrinsic to blood stem cells unleashes reactive metabolites such as the aldehydes – formaldehyde and acetaldehyde. Such metabolites damage DNA causing the stem cells to die or to accumulate cancer causing mutations. Fortunately, a two-tier protection mechanism ensures that these aldehydes do not irreversibly damage these stem cells. Tier 1 protection consist of enzymes that remove such metabolites whilst tier 2 consists of DNA repair mechanisms the fix metabolite inflicted DNA damage. The aims of the research projects are:
1. To identify by way of genome wide CRISPER –Cas genetic screens in primary stem cells and cell lines new tier 1 protection enzymes and their interaction with specific DNA repair pathways.
2. To identify new genotoxic metabolites that the new tier 1 enzymes remove.
3. To define approaches by which inhibition of two-tier protection might be exploitable to kill certain cancer cells.
These three broad questions will be addressed by using state of the art genetic and system biological approaches. It is anticipated that the answers to these questions may have important implications for stem cell biology, the ageing process and the origin of certain cancers. Interested applicants are encouraged to contact KJ Patel ([Email Address Removed]).
Links:
https://www.rdm.ox.ac.uk/people/kj-patel
https://www.imm.ox.ac.uk/research/research-groups/patel-group-1
The candidate will gain extensive and in-depth exposure and training in advanced molecular biological and genome engineering technology. The Patel lab takes a comprehensive approach to addressing challenging scientific questions – this ranges from biochemical approaches and cell free reconstitution (Hodskinson et al Nature 2020), next generation whole genome sequencing approaches (Garaycochea et al Nature 2018), chemical biological approaches (Barragan et al Nature 2017), to the creation of transgenic animal models.
Students will be enrolled on the MRC Weatherall Institute of Molecular Medicine DPhil Course, which takes place in the autumn of their first year. Running over several days, this course helps students to develop basic research and presentation skills, as well as introducing them to a wide-range of scientific techniques and principles, ensuring that students have the opportunity to build a broad-based understanding of differing research methodologies.
Generic skills training is offered through the Medical Sciences Division's Skills Training Programme. This programme offers a comprehensive range of courses covering many important areas of researcher development: knowledge and intellectual abilities, personal effectiveness, research governance and organisation, and engagement, influence and impact. Students are actively encouraged to take advantage of the training opportunities available to them.
As well as the specific training detailed above, students will have access to a wide-range of seminars and training opportunities through the many research institutes and centres based in Oxford.
All WIMM graduate students are encouraged to participate in the successful mentoring scheme of the Radcliffe Department of Medicine, which is the host department of the WIMM. This mentoring scheme provides an additional possible channel for personal and professional development outside the regular supervisory framework. The RDM also holds an Athena SWAN Silver Award in recognition of our efforts to build a happy and rewarding environment where all staff and students are supported to achieve their full potential.
---
References
1 Garaycoechea, J.I., Crossan, G.P., Langevin, F., Mulderrig, L., Louzada, S., Yang, F., Guilbaud, G., Park, N., Roerink, S., Nik-Zainal, S., Stratton, M.R., Patel, K.J. (2018)
Alcohol and endogenous aldehydes damage chromosomes and mutate stem cells. Nature 553: 171-177
2 Burgos-Barragan, G., Wit, N., Meiser, J., Dingler, F.A., Pietzke, M., Mulderrig, L., Pontel, L.B., Rosado, I.V., Brewer, T.F., Cordell, R.L., Monks, P.S., Chang, C.J., Vazquez, A., Patel, K.J (2017)
Mammals divert endogenous genotoxic formaldehyde into one-carbon metabolism. Nature 548: 549-554
3 Pontel, L.B., Rosado, I.V., Burgos-Barragan, G., Garaycoechea, J.I., Yu, R., Arends, M.J., Chandrasekaran, G., Broecker, V., Wei, W., Liu, L., Swenberg, J.A., Crossan, G.P., Patel, K.J. (2015)
Endogenous formaldehyde is a hematopoietic stem cell genotoxin and metabolic carcinogen. Molecular Cell 60: 177-188
4 Hodskinson MH, Bolner A, Sato K, Kamimae-Lanning A.N,Rooijers K, Witte M,
Mahesh M, Silhan J, Petek M, Williams DW, Kind J, Chin J, Patel KJ*, Knipscheer
P*. (2020) 'Alcohol derived inter-strand crosslinks are repaired by two distinct
mechanisms'. Nature 579:603-608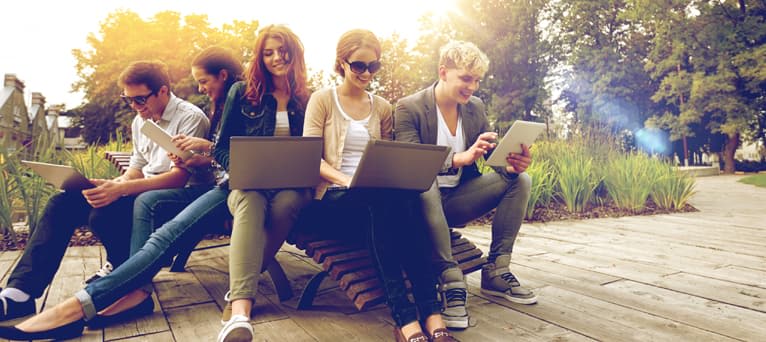 Search suggestions
Based on your current searches we recommend the following search filters.
Check out our other PhDs in Oxford, United Kingdom
Check out our other PhDs in United Kingdom
Start a New search with our database of over 4,000 PhDs