Patterns and processes underlying genetic and adaptive variation in the Namaqua rock mouse (Micaelamys namaquensis) from southern Africa
---
Dr Isa-Rita Russo

,

Dr S Perkins
No more applications being accepted
Competition Funded PhD Project (Students Worldwide)
---
About the Project
Small mammals provide important ecosystem services as pollinators and seed dispersers (Jones and Safi 2011). They also aerate soil, regulate insect populations, support forest regeneration and are a food source for snakes, bird of prey and carnivores (Pearce & Venier 2005). In addition, small mammals are also disease reservoirs that can be detrimental to wildlife and human health (Van Hooft et al. 2008; Luis et al 2013; Bothma et al. 2020). South Africa harbours a rich diversity of small mammal species that are associated with parasites of zoonotic importance, but limited information is available on parasite diversity and distribution. In addition, the role of endemic murid rodents as hosts of vectors of diseases of medical and veterinary importance in the Southern Hemisphere, particularly South Africa, is poorly understood (Fagir et al. 2014; Stevens et al. 2022). This studentship will involve fieldwork, the molecular identification of ecto- and endoparasites of murid rodents and landscape genomics to identify drivers of selection in the Namaqua rock mouse.
Project Aims and Methods
This project will investigate the patterns and processes underlying genetic and adaptive variation in the Namaqua rock mouse (Micaelamys namaquensis) from southern Africa. The student will collect samples from previously unsampled sites with a focus on the Kruger National Park. In WP1 a whole genome will be sequences to generate 40GB of raw data to: 1. provide a reference genome for further downstream analyses and 2. bioinformatically identify and develop microsatellite markers for local scale analyses of genetic differentiation within M. namaquensis from the Grassland-Savanna Biome interface (WP2). WP3 will utilise ddRAD and whole genome sequencing methods to obtain genome-wide SNP loci to resolve fine scale population structure within Micaelamys namaquensis. In addition, a landscape genomics approach to correlate genotypes to environmental/landscape variables and parasite communities will be utilised. WP4 will investigate ecto- and endoparasites of the Namaqua rock mouse using a combined approach (TADS and metabarcoding). Several studies have suggested correlations between gene flow of parasites and that of their hosts (Matthee 2020). Therefore, it is important to understand the links and dynamics between parasites and their small mammal hosts and the interactions between small mammals and wildlife to inform the management of wildlife diseases. This project will aim to provide a model for future landscape genomic studies of zoonotic disease vectors contributing to the field of molecular epidemiology and wildlife management. The project aims listed here are for guidance so the successful student will be encouraged to participate in the co-creation of the project to better match the interests of the student.
Co-Supervisor: Dr Amanda Maswanganye, University of South Africa, Department of Life and Consumer Sciences, South Africa
Co-Supervisor: Prof Paulette Bloomer, University of Pretoria, Faculty of Natural and Agricultural Sciences, Department of Biochemistry, Genetics and Microbiology, South Africa
Candidate requirements
The successful candidate will demonstrate experience in, and willingness to, undertake international field work (South Africa). A strong background in zoology, ecology, phylogenetics, phylogeography, population genetics and genome analyses, is desirable, and/or experience in statistical analyses/modelling, bioinformatic analyses or Geographic Information Systems (GIS) are required. In addition, an interest in parasitology would be desirable.
Project partners
This project will allow for collaboration with expert small mammologist/population geneticists in South Africa and the wider scientific community (University of Pretoria, University of South Africa). SANParks will provide guards, specific site access, vehicles, laboratory facilities, equipment, logistical support, and access to the iconic Kruger National Park. Sampling permits and export permits will be approved by the SANParks scientific/ethics committee. This project will also complement the FRAMEWORKGD program to develop and evaluate new methods for conserving genomic diversity in endangered species.
Training
The student will attend relevant advanced training courses (statistical analysis in R and the landscape genomics course by Dr Stephane Joost and Dr Elia Vajana (EPFL Lausanne)), and be encouraged to join relevant scientific societies, such as the British Society of Parasitology, and present their data at conferences. They will be trained by Maswanganye (field techniques, metabarcoding), Perkins (parasitology), Russo (population genetics, landscape genomics), Bloomer (experimental design, population genomics) and generic training (writing and oral presentation skills, statistics). Bioinformatics training will be provided by CU and UP. The student will be supported by the Cardiff Doctoral Academy (team building, data and project management).
How to apply
For information on how to apply for postgraduate study at Cardiff University, please follow this link: https://www.cardiff.ac.uk/study/postgraduate/research/programmes/programme/biosciences-phd-mphil-md When applying, please ensure that you include on the Cardiff application form the project title you are applying for, the supervisor and note 'NERC DTP' under the source of funding.
The application deadline is Monday 9 January 2023 at 2359 GMT. Interviews will take place from 22nd February to 8 March 2023. For more information about the NERC GW4+ Doctoral Training Partnership please visit https://www.nercgw4plus.ac.uk.
---
Funding Notes
Students will receive a stipend for 3.5 years of approximately £17,668 p.a., payment of their university tuition fees, a Research and Training and Support Grant (RTSG) of £11,000 and an individual training budget of £3,250. The training budget of £3,250 are for each student to undertake specialist training relating to their specialist area of research and career development and to pay for travel and accommodation.
---
References
Barbato et al. 2015, Fron Genet; Bothma et al. 2020, Zool J Linn Soc; Caye et al. 2019, Mol Biol Evol; Chimimba 2001, J Zool Lond; Flaherty et al. 2018, BMC Microbiome; Jones & Safi 2011, Philos T Roy Soc Lon B; Kumar et al. 2018, Mol Biol Evol; Luis et al. 2013, Proc Roy Soc Lon B; Matthee 2020, Afr Zool; Pearce & Venier 2005, For Ecol Manag; Stevens et al. 2022, Parasitol; Russo et al. 2010, BMC Evol Biol; Schiffels & Dubin 2014, Nature; Stucki et al. 2017, Mol Ecol Res; Thiel et al. 2003, Theor Appl Genet; Untergasser et al. 2012, Nucleic Acids Res; Van Hooft et al. 2008, Hereditas.
---
How good is research at Cardiff University in Biological Sciences?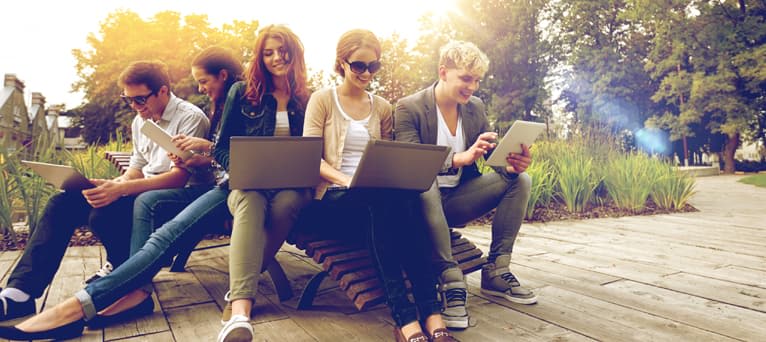 Search suggestions
Based on your current searches we recommend the following search filters.
Check out our other PhDs in Cardiff, United Kingdom
Check out our other PhDs in United Kingdom
Start a New search with our database of over 4,000 PhDs