Pharmacological strategies to promote resolution of inflammation in disease
---
Prof Felicity Gavins
Applications accepted all year round
Self-Funded PhD Students Only
---
About the Project
Inflammation plays a crucial role in the pathophysiological cascade of ischaemia reperfusion injury (I/RI), the incidence of which is extensive including myocardial infarction, stroke, peripheral artery disease, solid organ transplantation, sepsis, inflammatory bowel diseases, blood disorders (e.g. Sickle Cell Disease) and cancer.1-5 Although the exact mechanisms responsible for post-ischaemic damage (especially in the context of the brain) are not fully understood, there is increasing evidence suggesting that the inflammatory state following I/R is a crucial contributing factor to the pathophysiology and outcome.6 Endothelial cell activation, production of pro-inflammatory mediators and the recruitment and activation of leukocytes (especially neutrophils) and platelets have all shown to contribute to microvascular dysfunction and subsequent tissue injury post I/RI.6,7 Thus prevention of ischaemic events (especially in the context of the brain and stroke) has become a major part of modern health care.
The ideal outcome of inflammation following I/R is its resolution, which is a tightly orchestrated, active process involving specific pro-resolving mediators (e.g. Annexin A1 [AnxA1], resolvins, protectins, maresins) and pathways (e.g. formyl peptide receptor 2 [Fpr2/ALX] pathway).3,6-10 However, compelling evidence suggests pro-resolving mediators and pathways are disrupted in chronic inflammatory conditions leading to prolonged and exaggerated inflammatory responses with poor prognosis in humans. Inflammation post-CI/R contributes significantly to post-ischaemic damage (particularly in the cerebral microvasculature), although exact mechanisms remain undefined. We have made significant progress defining inflammatory events post I/R and have discovered an important protective role for Fpr2/ALX, supporting this key resolution pathway as a potential therapeutic target for I/RI. 6,7,11
PhDs affiliated with this project area will generate novel data in an area of scientific and clinical need, specifically we aim to understand and characterise pathophysiological responses to I/RI in a number of clinical situations and disease states; we hope to discover potential prognostic biomarkers; we aim to identify anti-inflammatory mechanisms and pharmacological strategies that control the Fpr2/ALX-pathway to promote resolution post-I/RI; and we aim to develop ideal biased ligands and novel delivery methods (e.g. nanotechnology) for treatment of I/RI. Furthermore, these findings will also have impact on helping to treat and reduce morbidity and mortality of patients with or susceptible to coronavirus disease of 2019 (COVID-19). Collectively, findings from these PhD projects will help to guide innovative drug discovery programs focussed on Resolution biology to help treat and protect against I/RI.
Training/techniques to be provided
Several PhD opportunities are available which will involve the use of multi-disciplinary approaches including mathematical modelling, genetic, metabololipodomic and pharmacological techniques, coupled with advanced in-vivo imaging platforms: intravital microscopy, laser doppler flow, and innovative imaging with flow cytometry (Amnis ImageStreamX Mk II) along with other in vitro methodologies e.g. histology, immunohistology, electron microscopy, immune cell functional assays (e.g. chemotaxis, transmigration, cytokine release, NETosis). The students will be exposed to a variety of different species which may include rodents, zebrafish and pigs. Clinical samples (e.g. blood and tissue) will also be used.
The students will be trained in all necessary techniques to test each individual hypothesis posed and will work with a number of groups based both in the UK and globally.
These PhD projects will be supervised by Professor Felicity Gavins. If you are interested in applying for this PhD project or if you prefer a one-year MPhil on a similar topic, contact Professor Gavins to discuss your interest and discover whether you would be suitable.
---
Funding Notes
Brunel offers a number of funding options to research students that help cover the cost of their tuition fees, contribute to living expenses or both. See more information here: https://www.brunel.ac.uk/research/Research-degrees/Research-degree-funding. The UK Government is also offering Doctoral Student Loans for eligible students, and there is some funding available through the Research Councils. Many of our international students benefit from funding provided by their governments or employers. Brunel alumni enjoy tuition fee discounts of 15%.
---
References
Holloway PM, Durrenberger PF, Trutschl M, Cvek U, Cooper D, Orr AW, Perretti M, Getting SJ, Gavins FN. Both MC1 and MC3 Receptors Provide Protection From Cerebral Ischemia-Reperfusion-Induced Neutrophil Recruitment. Arterioscler Thromb Vasc Biol. 2015;35:1936-1944.
Ansari J, Gavins FNE. Ischemia-Reperfusion Injury in Sickle Cell Disease: From Basics to Therapeutics. Am J Pathol. 2019;189:706-718.
Gavins FNE. Are formyl peptide receptors novel targets for therapeutic intervention in ischaemia-reperfusion injury? Trends Pharmacol Sci. 2010;31:266-276.
Smith HK, Omura S, Vital SA, Becker F, Senchenkova EY, Kaur G, Tsunoda I, Peirce SM, Gavins FNE. Metallothionein I as a direct link between therapeutic hematopoietic stem/progenitor cells and cerebral protection in stroke. FASEB J. 2018;32:2381-2394.
Gavins FN, Hughes EL, Buss NA, Holloway PM, Getting SJ, Buckingham JC. Leukocyte recruitment in the brain in sepsis: involvement of the annexin 1-FPR2/ALX anti-inflammatory system. FASEB J. 2012;26:4977-4989.
Vital S, Becker F, Holloway PM, Perretti M, Granger DN, Gavins FNE. Fpr2/ALX Regulates Neutrophil-Platelet Aggregation and Attenuates Cerebral Inflammation. Impact For Therapy in Cardiovascular Disease. Circulation, 2016;133:2169-2179.
Senchenkova EY, Ansari J, Becker F, Vital SA, Al-Yafeai Z, Sparkenbaugh EM, Pawlinski R, Stokes KY, Carroll JL, Dragoi AM, Qin CX, Ritchie RH, Sun H, Cuellar-Saenz HH, Rubinstein MR, Han YW, Orr AW, Perretti M, Granger DN, Gavins FNE. Novel Role for the AnxA1-Fpr2/ALX Signaling Axis as a Key Regulator of Platelet Function to Promote Resolution of Inflammation. Circulation. 2019;140:319-335.
Boltersdorf T, Ansari J, Senchenkova EY, Groeper J, Pajonczyk D, Vital SA, Kaur G, Alexander SA, Vogl T, Rescher U, Long NJ*, Gavins FNE*. Targeting of Formyl Peptide Receptor for in vivo imaging of acute vascular inflammation Theranostics, 2020;10:6599-6614. (*Joint last authorship.)
Boltersdorf T, Ansari J, Senchenkova EY, Jiang L, White AJP, Coogan M, Gavins FNE*, Long NJ*. Development, characterisation and in vitro evaluation of lanthanide-based FPR2/ALX-targeted imaging probes. Dalton Trans. 2019;48:16764-16775. (*Joint last authorship.)
Hughes EL, Becker F, Flower RJ, Buckingham JC, Gavins FNE. Mast cells mediate early neutrophil recruitment and exhibit anti-inflammatory properties via the formyl peptide receptor 2/lipoxin A4 receptor. Br J Pharmacol. 2017;174:2393-2408.
Vital SA, Senchenkova EY, Ansari J, Gavins FNE. Targeting AnxA1/Formyl Peptide Receptor 2 Pathway Affords Protection against Pathological Thrombo-Inflammation. Cells. 2020;9:2473.
---
How good is research at Brunel University London in Allied Health Professions, Dentistry, Nursing and Pharmacy?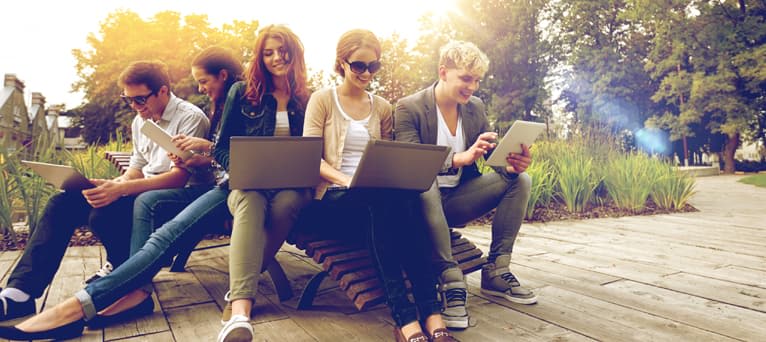 Search suggestions
Based on your current searches we recommend the following search filters.
Check out our other PhDs in London, United Kingdom
Check out our other PhDs in United Kingdom
Start a New search with our database of over 4,000 PhDs