PHD-2022-A1: Development of a Machine Learning-based nightmare detection method for recurrent nightmare treatment in PTSD
---
Dr Achilleas Pavlou
No more applications being accepted
Funded PhD Project (Students Worldwide)
---
About the Project
We are currently inviting application through a competitive process for high calibre candidates to apply for one PhD Scholarship in the fields of Sleep Science and Neuroscience. The successful candidate will enrol on the PhD programme in Medical Sciences and will work under the Supervision of Dr Achilleas Pavlou with expertise in the fields of sleep science, neuroscience and machine learning at the University of Nicosia Medical School.
Background and Rationale
PTSD is a mental health condition that can occur in people who have witnessed or experienced a traumatic event (e.g., war, sexual violence or major injury). The majority of PTSD patients (between 50 – 70%) suffer from persistent and recurrent vivid nightmares that can cause insomnia and can severely affect quality of life and daytime functioning (Lancel et al., 2021). Recurrent nightmares and poor sleep are a major driver of poor mental health (Lamarche & De Koninck, 2007). The frequent nightmares in PTSD are thought to occur when emotional memory integration processes during REM fail, resulting in persistent and repeated nightmares (Nishida et al., 2009). Altering negative affect dream content/narrative to a positive or neutral one could alleviate PTSD symptomatology (and possibly other mood disorders), by allowing the emotional trauma memory to be consolidated appropriately. This is where 'dream engineering' methodologies such as targeted memory reactivation (TMR; Oudiette & Paller, 2013) and lucid dreaming (Baird, Mota-Rolim & Dresler, 2019), can be applied in order to modify negative affect dream content into a neutral or positive one.
Aims and Objectives
This PhD project aims to provide the building blocks towards creating a novel therapy for treating treating/improving Post-Traumatic Disorder (PTSD) symptomatology (e.g., recurrent nightmares) through that use of dream engineering (Carr et al., 2020) delivered by small sleep wearable technologies that are powered by machine learning algorithms. An example of dream engineering methodologies that could be used are external stimulation techniques applied during REM sleep is TMR (Oudiette & Paller, 2013) and lucid dreaming therapy aided by external stimulation techniques (Baird, Mota-Rolim & Dresler, 2019). The primary aim of this PhD project is to build a predictive algorithm based on physiological data so that these dream engineering techniques are delivered only when a nightmare is detected in order to minimize the possibility of any unwanted impact on sleep physiology.
Thus, the PhD project aims to build a nightmare/negative affect dream detector ML algorithm, that will predict dream affect in order to deliver all these possible interventions in a targeted manner. To achieve this, the PhD project aims to (1) carry out purely observational studies that will collect dream affect self-reports (as well as other dream related variables of interest) and at-home sleep EEG recordings from healthy individuals and PTSD patients. These at-home sleep EEG recordings will be acquired through small low-cost sleep wearable EEG devices that are on the market. The sleep EEG data collected will then be used (2) to train a ML learning algorithm to predict negative or non-negative dream affect.
The Scholarship
The Scholarship will have a duration of three to four years and will cover:
The tuition fees for the PhD programme which are €13,500 in total for the first 3 years and €1,500 for year 4.
Requirements and Qualifications
Eligible Candidates should hold (or hold by the time that the programme is expected to commence i.e. October 2022) a recognised degree (BSc or a degree equivalent for entry to a Master's Degree) and a Master's degree (MSc) in the field(s) of Psychology, Neuroscience, Computer Science, or a Doctor of Medicine degree (e.g. MBBS or MD degree).
Candidate computer programming experience (e.g., R, MATLAB® and Python) particularly for EEG analysis and machine learning will be considered advantageous, but not required. If the PhD candidate does not have prior programming experience they will be supported through training and may be asked to take machine learning online courses during their first year.
Application for the PhD Scholarship
Candidates should submit an online application through this link and upload the following supporting documents:
A cover letter clearly stating that they apply for the PhD Scholarship in the field Sleep Science & Neuroscience for the PhD Research Project 'PHD-2022-1: Development of a Machine Learning-based nightmare detection method for recurrent nightmare treatment in PTSD.'
Copies of the applicant's qualifications/degree(s) – the application can be assessed with scanned copies, but certified true copies must be provided if the candidate is successful and prior to enrolment on the PhD programme.
Copies of the applicant's transcript(s) - the application can be assessed with scanned copies, but certified true copies must be provided if the candidate is successful and prior to enrolment on the PhD programme.
Proof of English language proficiency such as IELTS with a score of 7 overall and with a minimum score of 7 in writing or TOEFL iBT with a score of 94 overall and a minimum score of 27 in Writing. Other internationally recognized English language qualifications might be considered upon review. Students from the UK, Ireland USA, Canada (from English speaking provinces), Australia and New Zealand are exempt from the English language requirement.
Two reference letters, of which at least one should be from an academic.
A full Curriculum Vitae (CV).
Applications should be submitted by Thursday, December 22, 2022 at 5pm. Only fully completed applications, containing all necessary supporting documents will be reviewed.
Only candidates who are shortlisted will be contacted and invited to an interview.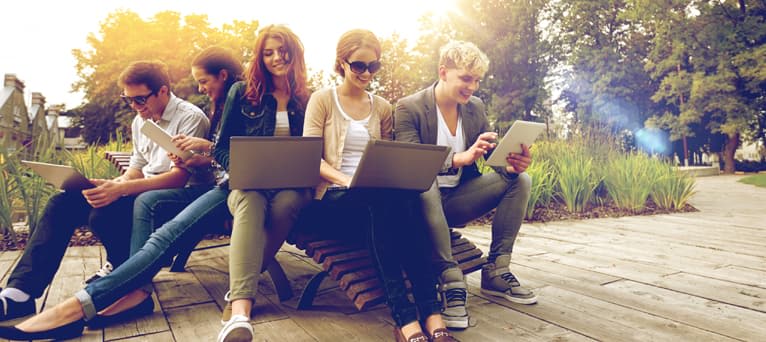 Search suggestions
Based on your current searches we recommend the following search filters.
Check out our other PhDs in Nicosia, Cyprus
Check out our other PhDs in Cyprus
Start a New search with our database of over 4,000 PhDs