PHD-2022-A2: Characterisation of central and autonomic nervous system function in patients with mild Alzheimer's Disease
---
Dr NN Nicolaou
No more applications being accepted
Funded PhD Project (Students Worldwide)
---
About the Project
We are currently inviting application through a competitive process for high calibre candidates to apply for one PhD Scholarship in the fields of Neuroscience / Biomedical Sciences. The successful candidate will enrol on the PhD programme in Medical Sciences and will work under the Supervision of Dr Nicoletta Nicolaou with expertise in the fields of Biomedical Signal Processing and Machine Learning at the University of Nicosia Medical School.
Background and Rationale
Alzheimer's Disease (AD) is characterized by progressive deterioration of cognitive functioning observed mainly in older individuals, beyond what is expected from normal ageing. This deterioration, in turn, affects general behaviour in terms of socialization and performing, to a satisfactory level, routine daily activities. The understanding of AD symptom aetiology still remains incomplete, and this is why there is still lack of effective treatment despite various pharmacological and non-pharmacological approaches.
Neurocognitive decline is associated with specific changes in the activity of the central nervous system (CNS), which can be measured through electroencephalograms (EEG), as well as changes in the function of the autonomic nervous system (ANS), which can be measured from electrocardiogram (ECG) measures, such as ECG-derived Heart Rate Variability. There has been some research looking at the effect of neurodegeneration on the central and autonomic nervous system, with changes in EEG frequency and connectivity, as well as some changes in cardiovascular activity, reported. Evidence also suggests that the gut microbiome plays an important role in the gut-brain-axis structure, interacting locally with intestinal cells and the enteric nervous system, and directly with CNS through neuroendocrine and metabolic pathways. It is strongly postulated that AD may well begin in the gut, as findings indicate AD-related alterations in microbiome composition (dysbiosis). The studies conducted so far do not consider holistic effects of neurodegeneration on both CNS and ANS, due to the highly multivariate nature of the data resulting from such a study, and it is difficult to look for consistency in findings across different measures and datasets from isolated studies.
We hypothesize that the key mechanism facilitating this holistic effect of neurodegeneration is the gut-brain axis, with the gut microbiome playing a driving role. We have recently obtained a 2-year research grant by the Alzheimer's Association (Grant # AARG-NTF-22-928616) to study this hypothesis. This PhD project is complementary to the work that will be conducted under the grant, and the PhD candidate will gain an experience of working closely with a larger project team under an externally-funded study.
Aims and Objectives
In this PhD Research Project, neurophysiological data from AD patients who will be receiving either probiotics (study group) or placebo (control group) will be analysed to identify significant changes in CNS and ANS activity of AD patients, as well as any changes related to the administration of the intervention. The specific objectives are:
To characterize the central and autonomic nervous system function in patients with mild AD, through individual analysis of EEG and ECG activity respectively.
To identify changes in the relationship between EEG and ECG activity in patients with mild AD, through directional connectivity, phase and phase-amplitude synchronization methods.
To compare and contrast the findings with those reported in the literature for healthy aging process.
To identify whether the administration of probiotics has any effect in the brain-brain and brain-heart relationship that shifts the EEG and ECG activity towards what is expected in normal ageing, compared to when a placebo is administered.
The Scholarship
The Scholarship will have a duration of three to four years and will cover:
The tuition fees for the PhD programme which are €13,500 in total for the first 3 years and €1,500 for year 4.
Requirements and Qualifications
Eligible Candidates should hold (or hold by the time that the programme is expected to commence i.e. October 2022) a recognised degree (BSc or a degree equivalent for entry to a Master's Degree) and a Master's degree (MSc) in the field(s) of Neuroscience and/or Biomedical Sciences and/or Biomedical Engineering, or a Doctor of Medicine degree (e.g. MBBS or MD degree).
Programming skills (e.g. Matlab®, Python) would be a plus.
Application for the PhD Scholarship
Candidates should submit an online application through this link and upload the following supporting documents:
A cover letter clearly stating that they apply for the PhD Scholarship in the field Neuroscience / Biomedical Sciences for the PhD Research Project 'PHD-2022-2: Characterisation of central and autonomic nervous system function in patients with mild Alzheimer's Disease.'
Copies of the applicant's qualifications/degree(s) – the application can be assessed with scanned copies, but certified true copies must be provided if the candidate is successful and prior to enrolment on the PhD programme.
Copies of the applicant's transcript(s) - the application can be assessed with scanned copies, but certified true copies must be provided if the candidate is successful and prior to enrolment on the PhD programme.
Proof of English language proficiency such as IELTS with a score of 7 overall and with a minimum score of 7 in writing or TOEFL iBT with a score of 94 overall and a minimum score of 27 in Writing. Other internationally recognized English language qualifications might be considered upon review. Students from the UK, Ireland USA, Canada (from English speaking provinces), Australia and New Zealand are exempt from the English language requirement.
Two reference letters, of which at least one should be from an academic.
A full Curriculum Vitae (CV).
Applications should be submitted by Thursday, December 22, 2022 at 5pm. Only fully completed applications, containing all necessary supporting documents will be reviewed.
Only candidates who are shortlisted will be contacted and invited to an interview.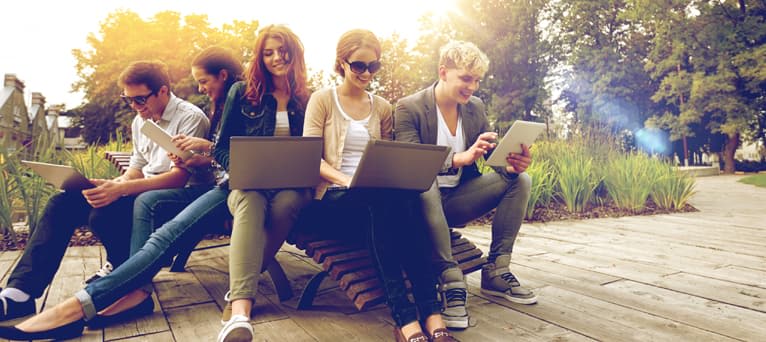 Search suggestions
Based on your current searches we recommend the following search filters.
Check out our other PhDs in Nicosia, Cyprus
Check out our other PhDs in Cyprus
Start a New search with our database of over 4,000 PhDs