PhD in Business and Management - Funny Business: An exploration into the under-researched positive emotions of marketing
---
Dr R Scott

,

Prof K Daunt

,

Prof K Peattie
No more applications being accepted
Self-Funded PhD Students Only
---
About the Project
Funny Business: An exploration into the under-researched positive emotions of marketing
Context: Consuming humour brings joy and relieves suffering (Brooks, 2021). Research illustrates how "humour therapy" makes people 35 percent happier and experience decreases in pain and loneliness (Tse et al., 2010). The notion of humour as a superpower is relevant at this moment in time, to create joy and cut through the divisiveness in our world and bolster resilience through difficult times (Aaker and Bagdonas, 2021). Yet, humour as a mechanism influencing consumer behaviours is relatively under-researched (Spielmann, 2014). Humour researchers have reported shortcomings of studies on the physiologic effects of laughter (Strean, 2009). Research has been conducted on humour in advertising and branding (Spielmann, 2014), but online platforms are different with mortal consquences. How humour can support businesses in interacting responsibly online is yet to be considered.
Rationale: The American Association for Therapeutic Humor advocate the health benefits of laughter (Martin, 2001). The idea that we progress is that humour as a mechanism for joy online matters in ways and for reasons that have yet to be fully acknowledged (Bennett and Lengacher, 2008).
Aim: To understand whether the experience of joy and laughter matters in ways beyond the well-documented effect of triggering a cocktail of hormones that make us feel happier through dopamine and euphoric endorphins which lower stress (Toda et al., 2007).
Research question/s: What is the role of humour as a therapeutic stimulus to improve consumer experience online?
(1) Why is humour important for consumer research?
(2) How can organizations use humour to deliver joy online?
(3) What are the barriers to experiencing humour online?
Scope: We address wellbeing, mental health and other related areas where technology can better society. Online interactions increasingly create depression, anxiety, loneliness and suicide (Allen et al., 2019; Martin, 2001). This study uniquely addresses how online platforms can use humour as a remedy for mental health challenges online. Value is added by identifying what enables firms to cultivate an online environment where humour is foregrounded.
Anticipated methods: Multiple site ethnography: immersing in the field by conducting participant-observation, becoming integrated into a community and getting into the rhythms, logics, and complications of life as lived by people. Interviews will be conducted with CEOs that have used humour to create joy online.
Design: An ethnographic approach will include data collection with leading institutions to address mental health. This research uses ethnographic field sites to support and resource small and medium size enterprizes that are mindful of the negative impact that online interfaces can have on consumers.
Eligibility
Applications are invited from exceptional candidates with a first class or strong upper second class honours degree, or appropriate Master's degree. The University values diversity and equality at all levels and we encourage applications from all sections of the community, irrespective of age, disability, sex, gender identity, marital or civil partnership status, pregnancy or maternity, race, religion or belief and sexual orientation. In line with our commitment to supporting and promoting equality, diversity and inclusion, and to increase recruitment of currently underrepresented groups, applications from Black British, Asian British, minority ethnicity British and mixed race British candidates are particularly encouraged and welcomed. Study is available as either '1+3' (i.e. one full time year of research training Masters followed by three years of full-time Doctoral study), or '+3' (i.e. three years of full-time doctoral study), depending on the needs of the applicant.
Please visit here for further information about the PhD Programme at Cardiff Business School.
Please see references section for further details on how to apply. Applications should be made online, please visit the Business School website and click "apply now" Business Studies - Study - Cardiff University
---
Funding Notes
This project is not funded, applications from self-funded home and international students are welcome. Outstanding applicants from ANY country may be considered for one of the available University scholarships. The start date is 1st October 2022.
Applications are open until 1st April 2022, however if sufficient applications are received we reserve the right to close the application early.
For more information about scholarships, entry requirements and application process please visit our website
---
References
When applying, please specify the project title and supervisor of this project and whether you are self-funded or are applying for funding (within or external to the University).
The application must contain the following documents:
1. Covering letter: The covering letter must name the project being applied for and should be addressed to the supervisor. It must set out your reasons and motivation for applying to study at Cardiff University; your understanding, and expectations of doctoral study; and your academic interests generally, and particularly how these relate to the description of the project supplied. The covering letter should be no more than two pages.
2. Academic / Professional Qualifications: Where appropriate, this should also include proof of English Language Competency (7.0 IELTS minimum).
3. References: All applications require two academic references to be submitted in support. Candidates must approach referees themselves and include the references with their application.
4. Curriculum Vitae: This should be no longer than two pages.
5. Research Proposal: The proposal should build directly on the project description that has been supplied. The proposal should be up to a maximum of 1000 words, not including bibliographic references. We suggest that you use the following five headings in your research proposal:
• Your reflections on the title, aims and purpose of the research;
• An overview of some key research literature relevant to the study;
• Your proposals for developing the design and methods of the study;
• A description of potential outcomes of the project for understanding, knowledge, policy and practice (as appropriate to the topic);
• Bibliographic references
This program is available in English only. To request information in Welsh, please contact the Postgraduate Recruitment Team (postgradmarketing@cardiff.ac.uk).
Aaker, Jennifer and Naomi Bagdonas (2021), Humor, Seriously: Why Humor Is a Secret Weapon in Business and Life (and How Anyone Can Harness It. Even You.), London: Penguin Books Ltd.
Allen, Nicholas B, Benjamin W Nelson, David Brent, and Randy P Auerbach (2019), "Short-Term Prediction of Suicidal Thoughts and Behaviors in Adolescents: Can Recent Developments in Technology and Computational Science Provide a Breakthrough?," Journal of affective disorders, 250, 163-69.
Bennett, Mary Payne and Cecile Lengacher (2008), "Humor and Laughter May Influence Health: Iii. Laughter and Health Outcomes," Evidence-based complementary and alternative medicine, 5 (1), 37-40.
Brooks, Arthur C. (2021), "The Link between Happiness and a Sense of Humor: A Little Laugh Goes a Long Way," in The Atlantic.
Martin, Rod A (2001), "Humor, Laughter, and Physical Health: Methodological Issues and Research Findings," Psychological bulletin, 127 (4), 504.
Spielmann, Nathalie (2014), "How Funny Was That? Uncovering Humor Mechanisms," European Journal of Marketing.
Strean, William B (2009), "Laughter Prescription," Canadian Family Physician, 55 (10), 965-67.
Toda, Masahiro, Shinsuke Kusakabe, Shingo Nagasawa, Kazuyuki Kitamura, and Kanehisa Morimoto (2007), "Effect of Laughter on Salivary Endocrinological Stress Marker Chromogranin A," Biomedical Research, 28 (2), 115-18.
Tse, Mimi MY, Anna PK Lo, Tracy LY Cheng, Eva KK Chan, Annie HY Chan, and Helena SW Chung (2010), "Humor Therapy: Relieving Chronic Pain and Enhancing Happiness for Older Adults," Journal of aging research, 2010.

---
How good is research at Cardiff University in Business and Management Studies?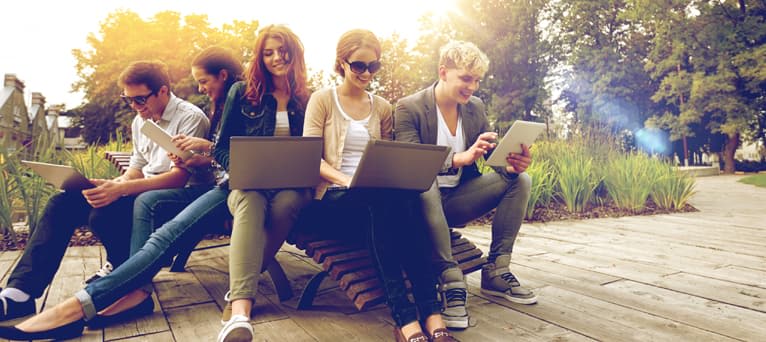 Search suggestions
Based on your current searches we recommend the following search filters.
Check out our other PhDs in Cardiff, United Kingdom
Check out our other PhDs in United Kingdom
Start a New search with our database of over 4,000 PhDs