PhD Studentship on studying recurrent flowering (vacany 45314)
---
Ms Sara Montanari

,

Ms Susan Thomson

,

Dr Lynette Brownfield
Applications accepted all year round
Funded PhD Project (Students Worldwide)
---
About the Project
Team: Mapping & Markers/Bioinformatics
Group: Molecular & Digital Breeding
Portfolio: New Cultivar Innovation
Location: Motueka Research Centre and/or Lincoln Research Centre
Key Relationships:
Scientific and technical staff in the Growing Futures Traits For Life Indoor Programme, the Molecular & Digital Breeding group and the larger New Cultivar Innovation groups, in particular:
Sara Montanari (Scientist, Molecular & Digital Breeding)
Susan Thomson (Scientist, Molecular & Digital Breeding)
Kimberley Snowden (Scientist, Plant Development)
Toshi Foster (Scientist, Premium Crops & Technology)
Nigel Joyce (Research Technologist, Bioactives)
Berry Team staff (Premium Crops & Technology)
Purpose of the Position
At Plant and Food Research (PFR) we are working on developing science and technologies for the sustainable production of fruits and vegetables in controlled environment facilities. This objective is part of the PFR Growing Futures™ direction Horticulture Production goes Urban – Hua ki te Ao (HGU). To move towards an indoor sustainable growing system we need to breed for cultivars with a combination of specific traits that are not currently available or required for outdoor production. Within HGU, the programme Traits For Life Indoors aims at identifying and understanding the key genes and genetic changes required to generate perennial fruiting plants suitable for indoor growing environments.
Recurrent flowering is one of the main traits that we are studying. We have an exciting opportunity for a PhD student to join our world class Molecular and Digital Breeding research programme and to study recurrent flowering as the subject of a PhD project.
The objective is to identify genes that control recurrent flowering in perennial crops and understand their regulatory networks and the environmental stimuli they depend on. One of the two species we are studying to answer these questions is blueberry (Vaccinium spp.), where a few cultivars are known to show repeat flowering (RF), i.e. a second bloom that occurs in late summer/early autumn, reportedly from floral buds that had formed on the new vegetative growth in spring and apparently without any chilling requirement. A multi-omics approach will be carried out to study RF in blueberry. The PhD candidate will be responsible for performing a time-series analysis of floral buds in RF and non-RF genotypes through RNAseq and metabolomics. They will also be carrying out GxE experiments, by phenotyping RF in replicated samples across two environments. There will also be an opportunity to be involved in work to isolate genes underlying the RF trait. The PhD candidate will be part of a team considering multiple traits for optimal growth in indoor growing environments, and will have the opportunity to incorporate their work in a greater understanding of plant developmental genetics for the crops of our future.
The specifics of the PhD study within the overall project target will be developed and decided in consultations between the student, the university supervisor and the PFR supervisor.
Applicants will be invited to apply for a University of Otago PhD scholarship for three years. This offers a stipend of currently NZ$27,000 per annum, and up to NZ$8,000 per annum towards university fees. Candidates should have a relevant postgraduate qualification with skills in plant genetics, plant molecular biology, bioinformatics or similar.
The project will be directly co supervised by Drs, Sara Montanari and Susan Thomson of PFR, and Dr Lynette Brownfield of University of Otago. The student will be based in state of the art facilities at either of PFR's Motueka or Lincoln Research Centres (main location and movements between these two sites can be discussed) and work alongside other teams in the New Cultivar Innovation portfolio, including ongoing interactions with scientists at other PFR sites.
At the completion of this three-year project, the holder of the studentship will submit a PhD thesis to University of Otago. It is expected that two or more peer-reviewed scientific articles for publication in international journals will also have been produced during the term of the studentship.
Accountabilities
To conduct agreed research objectives and meet the required standards and timeframes. This will be achieved by:
Planning and performing empirical research as agreed by the supervisors.
Conducting literature reviews, data analysis and write up of results as agreed by the supervisors.
Contributing positively to PFR's reputation in Growing Futures research.
Presenting scientific outputs to colleagues in PFR, the University of Otago and externally, where appropriate.
Fulfilling the reporting requirements for a PhD student at the University of Otago.
Submit a PhD thesis on completion of the project.
Person Specification
Professional Knowledge and Skills
Professional Behaviours
The holder of this position is expected to consistently demonstrate the behaviours described in the Plant & Food Research Leadership Framework. These include:
Personal Characteristics, which means: being generous, having courage, showing humility, being self-aware, trustworthy and positive
Personal Capability, which means: demonstrating personal expertise, problem solving, being innovative or managing innovation, having business acumen, and professional development
Focus On Results, which means: taking responsibility for results, organising and setting standards
Interpersonal, which means: communication, collaborating with others, building relationships, inspiring and developing people
Leading Change, which means: having a strategic perspective or a sense of the "bigger picture", championing or participating in change, and connecting to the outside world, or bringing in fresh ideas.
Measure of Performance
Performance will be monitored in regular informal discussions with the supervisory team. Additionally, the student must meet University of Otago's performance expectations and reporting (https://www.otago.ac.nz/graduate-research/current-students/otago664525.html).)
Application link: https://careers.sciencenewzealand.org/jobdetails/ajid/fFur9/45314-PhD-Studentship-Mapping-Markers-Bioinformatics-Teams,45314.html
Vacancy: 45314
---
Funding Notes
Applicants will be invited to apply for a University of Otago PhD scholarship for three years. This offers a stipend of currently NZ$27,000 per annum, and up to NZ$8,000 per annum towards university fees.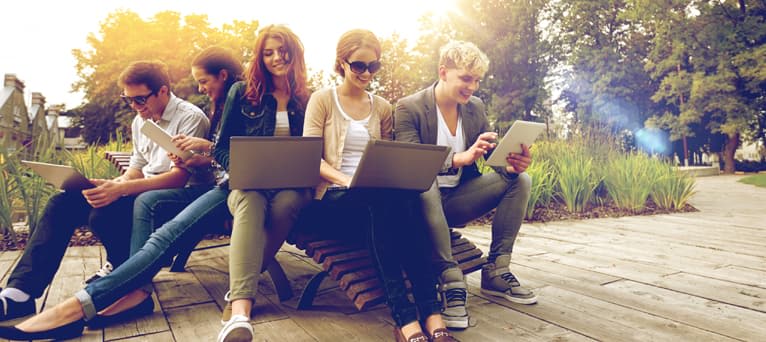 Search suggestions
Based on your current searches we recommend the following search filters.
Check out our other PhDs in Nelson, New Zealand
Check out our other PhDs in New Zealand
Start a New search with our database of over 4,000 PhDs