Plant-animal interactions and conservation in the tropics and the UK
---
Dr S Compton
Applications accepted all year round
---
About the Project
Tropical studies centre on the pollination, seed dispersal and evolution of fig trees. Recent field work has been based in Namibia, the Cook Islands and SE Asia. At Leeds we also have the only 'captive' population of fig trees and fig wasps in the world. Sex ratio evolution, gene flow and dispersal are some areas of interest along with using hybrids as a tool to assess how speciation occurs. We are also building collaborations with engineers to examine how fig wasps can lay eggs deep in plant tissues.

Closer to home, we are working with Natural England and others on the conservation of rare British Beetles. This involves autecological studies, habitat management and assessments of genetic diversity and relationships between populations.

The beetle conservation work is being extended to include studies of the genesis of endemic insects in Britain, particularly with Lundy Cabbage in the Bristol Channel.

Contact s.g.a.compton at leeds.ac.uk directly and the Biology Graduate school Web page for information on how to apply and an application form.
---
Funding Notes
No specific funding is available, but competitive scholarships can be appliedfor
---
References
1. Cushman J.H.,Compton S.G., Zachariades C., Ware A.B., Nefdt R.J.C. and Rashbrook V.K. 1998. Geographic and taxonomic distribution of an indirect interaction: Ant-tended homopterans benefit figs across southern africa. Oecologia 116: .373-380.

2. Kathuria P., Greeff J.M., Compton S.G. and Ganeshaiah K.N. 1999. What fig wasp sex ratios may or may not tell us about sex allocation strategies. Oikos 87: 520-530.

3. Compton S.G. and McCormack G. 1999. The Pacific banyan in the Cook islands: have its pollination and seed dispersal mutualisms been disrupted, and does it matter? Biodiversity and Conservation 8: 1707-1715.

4. Compton S.G., Ellwood M.D.F., Davis A.J. and Welch K. 2000. The flight heights of chalcid wasps (Hymenoptera: Chalcidoidea) in a lowland Bornean rainforest: fig wasps are the high fliers. Biotropica 32: 515-522.

5. Compton S.G. and Key R.S. 2000. Coincya wrightii (O.E. Schulz) Stace. Journal of Ecology 88: 535-547.

6. Willott S.J., Lim D.L., Compton S.G. and Sutton S.L. 2000 The effects of selective logging on the butterflies of a Bornean rain forest. Conservation Biology 14: 1055-1065.

7. Piper, R.W., Compton, S.G., Rasplus J-Y. and Piry, S. 2001. The species status of Cathormiocerus brittanicus, an endemic, endangered British weevil. Biological Conservation 101: 9-13.

8. Shanahan, M. and Compton, S.G. 2001. Vertical stratification of figs and fig-eaters in a Bornean lowland rainforest: howis the canopy different? Plant Ecology 153: 121-132.

9. Greeff, J.M., Nason J.D. and Compton SG. 2001 Skewed paternity and sex allocation in hermaphroditic plants and animals. Proceedings of the Royal Society of London B. 268: 2143-2147.

10. Shanahan, M., So, S., Compton, S.G. and Corlett, R. 2001. Fig-eating by vertebrate frugivores: a global review. Biological Reviews 76: 529-572.

11.Piper R.W and Compton S.G. 2003 Cryptocephalus sub-populatios: geographically close, but genetically far. Diversity and Distributions 9: 29-42.

12.Cousins J. A. and Compton S. G 2005. The Tongan flying fox - status, public attitudes and conservation in the Cook Islands. Oryx 39: 196-203.

13. Moore J.C., Zavodna M, Compton S.G. & Gilmartin P. 2005. Sex ratio strategies and the evolution of cue use. Proceedings of the Royal Society of London B 272: 1287-1294.

14. Eichhorn, M.P., Compton, S.G., and Hartley, S.E. 2006. Seedling species determines rates of leaf herbivory in a Malaysian rain forest. Journal of Tropical Ecology, 22, 513-519.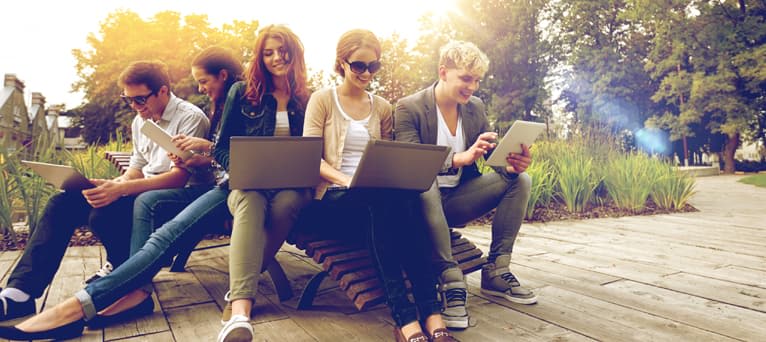 Search suggestions
Based on your current searches we recommend the following search filters.
Check out our other PhDs in Leeds, United Kingdom
Check out our other PhDs in United Kingdom
Start a New search with our database of over 4,000 PhDs