Point of Care Sensors for Detection and Monitoring of Cytokine Release Syndrome PhD
---
Dr Iva Chianella
Applications accepted all year round
Funded PhD Project (UK Students Only)
---
About the Project
This is a self-funded PhD position to work with Dr Iva Chianella in the Surface Engineering and Precision Centre. The PhD project will focus on developing new sensing strategies and materials, (e.g. Molecularly Imprinted Polymers), to obtain Point of Care Sensors capable of early detection and monitoring of Cytokine Release Syndrome (CRS), which is a serious and often fatal medical condition.
Cytokine Release Syndrome (CRS) is a systemic inflammatory response that can be triggered by a variety of factors such as infections (including Covid-19) as well as several cancer treatments. For example, CRS has been observed after infusion of several antibody-based therapies (e.g. CAR T cell therapies) and following administration of non-protein-based drugs for the treatment of both blood and solid cancers. CRS has been also reported in haploidentical donor stem cell transplantation and graft-versus-host disease. CRS is fatal and needs to be detected and treated promptly. Several blood biomarkers have been identified for CRS. Some of these biomarkers are also elevated in sepsis, another common condition affecting patients undertaking for example cancer treatment. Nevertheless, it is very important to distinguish patients with CRS from those with sepsis, since the treatment for CRS could be detrimental to patient affected by sepsis. Therefore, as part of the PhD project, the selection of biomarkers will be optimised to allow discrimination between the two conditions.
Aim
Currently, when suspected, diagnosis of CRS and/or sepsis is performed by sending blood patients' sample to a central laboratory, where tedious and time-consuming techniques, such as ELISA tests, are used for quantification of biomarkers. Results can take from several hours to days, making clinicians unable to diagnose, monitor and optimise therapies for these potentially fatal conditions.
Therefore, the project focus will be to develop novel technologies and materials for the fabrication of Point of Care Sensors (PCS) able to detect and quantify quickly and simultaneously (multiplexing) several CRS biomarkers in whole blood. Molecularly imprinted polymer nanoparticles as well as antibodies and aptamers will be considered as receptors for a sensitive and specific detection of the biomarkers. Novel nanomaterials, such as metal nanoparticles (e.g. quantum dots and/or graphene nanoparticles) will be investigated for a sensitive and simultaneous optical or electrochemical detection/quantification. The sensor will be developed on simple and inexpensive supports, such as later flow devices, and the possibility to integrate the biosensor with a simple smartphone application for reading and displaying the results will also be explored.
PhD Objectives
The project objectives will be to:
Select serum/blood biomarkers permitting discrimination between CRS and sepsis;
Develop and/or identify sensing elements (e.g. molecularly imprinted polymer nanoparticles, antibodies and aptamers) to obtain a robust sensor capable of a sensitive and specific detection/quantification of biomarkers in blood;
Develop a sensing strategy either optical or electrochemical permitting simultaneous quantification of multiple biomarkers in whole blood;
Develop/Adapt the biosensors into inexpensive supports, such as later flow devices;
Explore the possibility to integrate the sensor with a simple smartphone application for reading and displaying the results.
Research carried out during this PhD project will lead to proof of concept devices that will eventually:
Enable rapid diagnosis;
Facilitate personalised care via tailored treatment and essential dose adjustments;
Increase the efficacy of diseases therapies;
Improve clinical outcome.
Although the project will focus on CRS, the outcome of this research will allow identification of technologies enabling a quick and facile quantification of multiple blood biomarkers, benefitting patients affected by several deadly conditions including cancer and sepsis.
At Cranfield, the candidate will be based at the Surface Engineering and Manufacturing Centre, which provides state-of-the-art equipment for the manufacture, analysis and characterisation of materials, either as coatings or nano-particulates. The Centre also houses a biosensors/sensors laboratory comprising of optical, acoustic and several electrochemical sensing platforms.
The candidate will work in a multidisciplinary environment consisting of material chemists, engineers, physicists, biologists and clinicians. During the PhD, the candidate will gain the invaluable experience of working at the intersection of several research fields with the challenges and opportunities that this represents. In addition, this self-funded PhD project includes the ability to participate in industry-led research initiatives and access to the Cranfield Doctoral Training Network.
On completion of the PhD, the candidate will have become a well-rounded independent scientist with the possibility to progress his/her career either in academia or industry in several research areas from material chemistry and engineering to clinical diagnostics.
---
Funding Notes
This is a self-funded PhD; open to UK, EU and International applicants.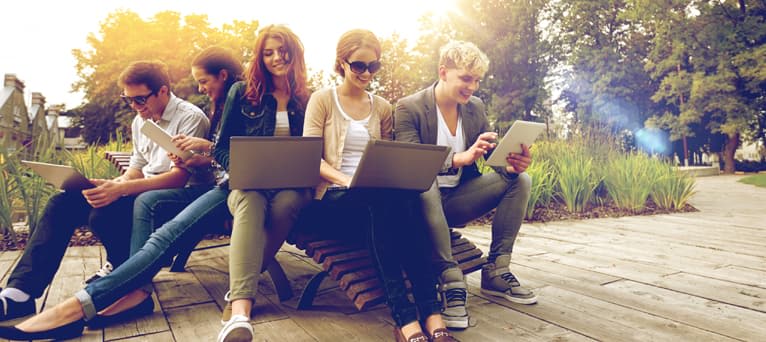 Search suggestions
Based on your current searches we recommend the following search filters.
Check out our other PhDs in Bedford, United Kingdom
Check out our other PhDs in United Kingdom
Start a New search with our database of over 4,000 PhDs