Precision Medicine DTP - Optimized Deep Brain Stimulation for SYNGAP1 Epileptic Encephalopathy
---
Dr Alfredo Gonzalez-Sulser

,

Dr J Escudero Rodriguez
No more applications being accepted
Competition Funded PhD Project (Students Worldwide)
---
About the Project
Additional Supervisors: Prof Sameer M Zuberi & Prof Andreas Brunklaus [University of Glasgow]
Background
The SYNGAP1 gene encodes a powerful regulator of neuronal synaptic connectivity. SYNGAP1 pathogenic mutations are an important predictor of neurodevelopmental disorders, intellectual disability and epilepsy3. Approximately 8000 people in the UK are thought to be affected. Epilepsy occurs in 90% of SYNGAP1 patients, with absence seizures being the most common epilepsy type diagnosed. Unfortunately, absence seizures in SYNGAP1 cases are not controlled by anti seizure drugs in 60% of cases. In addition, SYNGAP1 disorder is classified as an epileptic encephalopathy, in which cognitive and behavioural deficits are thought to worsen with uncontrolled seizures. Therefore, there is a critical need to develop novel therapeutic strategies that block seizures in patients with SYNGAP1 haploinsufficiency.
Electrical stimulation within the brain, or deep brain stimulation (DBS), is an approved treatment for intractable epilepsies. Nonetheless, it has not been tested in genetic epilepsies such as SYNGAP1 or to treat absence seizures. Furthermore, DBS could be significantly optimized as stimulation parameters such as the strength, frequency and duration of each electrical pulse are often chosen without clear rationale. In the main clinical trial leading to DBS approval for epilepsy, there was a 56% reduction in median seizures, although only 6 of 81 patients achieved total seizure freedom4. Thus, DBS could potentially stop seizures in SYNGAP1 disorder and stimulation parameters may be identifiable for maximum efficacy.
To test this, the student will utilize a new rat model of SYNGAP1 disorder we recently reported on in which the critical GAP domain of the gene was deleted2. Animals heterozygous for the deletion (Syngap+/Δ-GAP) had cognitive, social, and sleep abnormalities, as well as decreased connectivity between EEG electrodes. Furthermore, Syngap+/Δ-GAP rats displayed a high rate of spontaneous absence seizures.
The student will determine whether DBS with optimized stimulation parameters could block seizures in Syngap+/Δ-GAP rats and test whether improved DBS could be beneficial in patients through the following aims:
1) Determination of optimized DBS parameters to block absence seizures in recordings from Syngap+/Δ-GAP rats. The student will analyse EEG and multi-site depth recordings from Syngap+/Δ-GAP rats available in the Gonzalez-Sulser lab from thalamo-cortical circuits thought to mediate absence seizures. The student will develop algorithms to estimate a low-dimensional representation of brain functional connectivity around seizure onset, which in combination with machine learning and network control theory, will be utilized to explore the stimulation parameter space.
2) Test whether optimized DBS can block absence seizures in Syngap+/Δ-GAP rats. The student will perform DBS in Syngap+/Δ-GAP rats with optimized parameters from aim 1, utilizing hardware previously established in the lab1, to determine DBS clinical potential.
3) Validation of EEG stimulation parameters in human EEG data. The student will determine whether absence seizures in SYNGAP1 patient EEG data, available in the Zuberi lab, display similar activity dynamics as Syngap+/Δ-GAP rats and, whether optimized stimulation parameters could be utilized in patients.
The Gonzalez-Sulser lab has data from other genetic epilepsy rodent models, on which these analyses will be further developed for Precision Medicine targeted therapeutics.
Training outcomes
1) Computational analysis through development of low-dimensionality machine-learning for network control.
2) In vivo animal surgery and DBS.
3) Experience with clinical translation through analysis of human EEG.
Q&A Session
If you have any questions regarding this project, you are invited to attend a Q&A session hosted by the Supervisor(s) on 7th December at 11.30am via Zoom. Click here to join the meeting.
Meeting ID: 831 9157 3731
Passcode: Jp95ddyz
About the Programme
This MRC programme is joint between the Universities of Edinburgh and Glasgow. You will be registered at the host institution of the primary supervisor detailed in your project selection.
All applications should be made via the University of Edinburgh, irrespective of project location. For those applying to a University of Glasgow project, your application along with any supporting documents will be shared with University of Glasgow.
Please note, you must apply to one of the projects and you must contact the primary supervisor prior to making your application. Additional information on the application process is available from the following link:
https://www.ed.ac.uk/usher/precision-medicine/app-process-eligibility-criteria
For more information about Precision Medicine visit:
---
Funding Notes
Start: September 2023

Qualifications criteria: Applicants applying for an MRC DTP in Precision Medicine studentship must have obtained, or will soon obtain, a first or upper-second class UK honours degree or equivalent non-UK qualification, in an appropriate science/technology area. The MRC DTP in Precision Medicine grant provides tuition fees and stipend of at least £17,668 (UKRI rate 2022/23).

Full eligibility details are available: http://www.mrc.ac.uk/skills-careers/studentships/studentship-guidance/student-eligibility-requirements/

Enquiries regarding programme: [Email Address Removed]
---
References
1. Hristova... Gonzalez-sulser. Medial septal GABAergic neurons reduce seizure duration upon optogenetic closed-loop stimulation Brain awab042, (2021).
2. Buller-Peralta... Escudero & Gonzalez-Sulser. Abnormal brain state distribution and network connectivity in a SYNGAP1 rat model Brain Com, bioRxiv 2022.02.04.479013, (2022).
3. Vlaskamp et al., SYNGAP1 encephalopathy: A distinctive generalized developmental and epileptic encephalopathy Neurology 10.1212/WNL.0000000000006729, (2019).
4. Fisher et al. Electrical stimulation of the anterior nucleus of thalamus for treatment of refractory epilepsy Epilepsia 10.1111/j.1528-1167.2010.02536.x, (2010).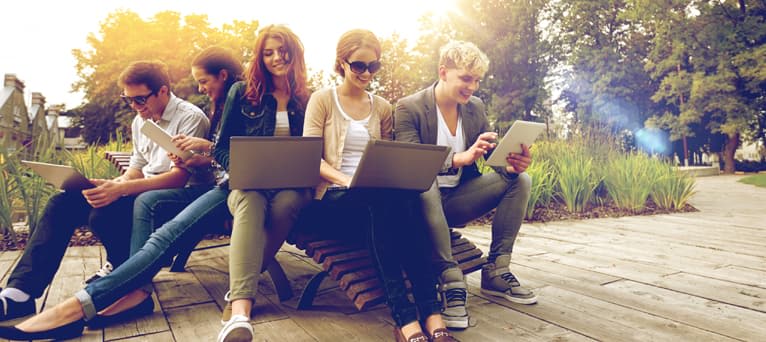 Search suggestions
Based on your current searches we recommend the following search filters.
Check out our other PhDs in Edinburgh, United Kingdom
Check out our other PhDs in United Kingdom
Start a New search with our database of over 4,000 PhDs