Precision Medicine DTP – Targeted ultrasonic contrast enhancement for accurate staging of rectal cancer
---
Prof C Moran

,

Dr S Farrington
No more applications being accepted
Competition Funded PhD Project (Students Worldwide)
---
Edinburgh
United Kingdom
Acoustics Engineering
Bioengineering
Biomechanics
Biomedical Engineering
Biophysics
Cancer Biology
Data Analysis
Data Science
Pathology
Physiology
About the Project
Additional supervisors: Dr Helen Mulvana [University of Strathclyde] & Prof Susan Moug [University of Glasgow]
Background
Bowel cancer, also known as colorectal cancer, is U.K.'s fourth commonest cancer with the majority of the cancers found in the large bowel which comprises the colon and rectum (>42K cases annually, 11% of all new cancer cases). Treatment involves radiotherapy, chemotherapy and/or major surgery to remove sections of the bowel and lymph nodes. Surgery carries significant risk of complications and can leave patients with a stoma, an external bag to collect bowel product, with consequent impacts on lifestyle and health.
The rectum accounts for the largest proportion of bowel cancer formation (32% males, 23% females) ( https://www.cancerresearchuk.org/health-professional/cancer-statistics/statistics-by-cancer-type/bowel-cancer). Current staging of rectal cancer to assess the primary cancer's position and extent of spread to other organs uses colonoscopy, CT and MRI scans. These can be limited in defining prognostic factors such as lymph node involvement and intra and extra-mural invasion, especially in patients given chemo-radiotherapy prior to surgery. Development of an imaging modality that could reliably detect these two features would enable stratification of the disease, allowing personalised treatment by indicating the need for major pelvic surgery and its consequent implications for patients' quality of life.
Contrast enhanced ultrasound has previously been shown to accurately identify sentinel lymph nodes in breast cancer after intradermal injection1 . Under current CRUK and Bowel and Cancer Research funding, our multi-disciplinary team (HM, CMM, SM, SF) are developing novel contrast agent microbubbles and novel methods of detecting these microbubbles within the lymph nodes of animal tumour models2 .
In this project, the aim is to optimise contrast enhanced ultrasonic visualisation of lymph node metastases due to intramural invasion of the rectal wall, by developing in-house microbubbles of discrete sizes and formulation, which will be designed and tuned to resonate in the ultrasound field3 . Additionally, our collaborators based within the Department of Drug Chemistry and Technologies at Sapienza Universita di Roma, have developed a robust technique for the manufacture of nanobubbles for similar biological applications. Both micro- and nanobubbles will be acoustically and physically characterised both in vitro and in an in vivo lymph node metastatic model, to determine the optimal bubble properties for ultrasound detection of intramural cancer invastion. Recent work has suggested that there is a dose threshold for optimal delivery of nanoparticles to tumours4 and this information will be utilised to work above the dose threshold for nanobubble delivery in vivo, in the murine colorectal cancer mestastatic models. Our current work has identified lymph node antibody markers within murine colorectal cancer metastates (unpublished data) that can be used in development of imaging bubbles targeted to these markers.
Aim 
The overall aim of this project is to develop and test a robust, intra-operative technique to detect evidence of intramural invasion in the rectal wall to allow more accurate staging of rectal cancer, using contrastenhanced ultrasound imaging, in order to stratify and personalise clinical treatment.
To achieve this, the student will
(1) manufacture and perform acoustic characterisation of contrast agent microbubbles and nanobubbles for optimal detection with ultrasound in an in vivo animal model,
(2) develop microbubbles targeted to markers identified within rectal cancer cells
(3) test these targeting mechanisms in flow cells and in an in vivo mouse rectal cancer model.
Training Outcomes
The student will have the opportunity to be based within a well-established inter-disciplinary team and will will receive training and knowledge in clinical and preclinical imaging techniques (MRI, PET and ultrasound) and statistical methods (access to IMSc imaging and statistical modules), medical engineering and cancer biology.
Other training would include: Getting started with postgraduate research – 3 week course; Good Practice in research data management, designing effect slides, how to design an effective conference poster; how to be an effective researcher; practical project management; presenting with ease – delivering presentations; research, researchers and the media; Research ethics and integrity, how to write a thesis – all available from Institute of Academic Development (University of Edinburgh) and recommended for PhD students. The student will attend the ScotPIL training modules for personal licence holders which will include an exam to demonstrate knowledge of legislation, ethics and well-being in small animals. The student will also have the opportunity to attend an intensive 4-week foundation course at Univ of Strathclyde. (If student is an engineer they will attend the Biomedical Science intensive 4-week course, if a biologist they will attend the Introduction to Engineering Science intensive 4-week course).
About the Programme
This MRC programme is joint between the Universities of Edinburgh and Glasgow. You will be registered at the host institution of the primary supervisor detailed in your project selection.
All applications should be made via the University of Edinburgh, irrespective of project location. For those applying to a University of Glasgow project, your application along with any supporting documents will be shared with University of Glasgow.
http://www.ed.ac.uk/studying/postgraduate/degrees/index.php?r=site/view&id=919
Please note, you must apply to one of the projects and you must contact the primary supervisor prior to making your application. Additional information on the application process is available from the link above.
For more information about Precision Medicine visit:
---
Funding Notes
Start: September 2022

Qualifications criteria: Applicants applying for an MRC DTP in Precision Medicine studentship must have obtained, or will soon obtain, a first or upper-second class UK honours degree or equivalent non-UK qualification, in an appropriate science/technology area. The MRC DTP in Precision Medicine grant provides tuition fees and stipend of at least £15,609 (UKRI rate 2021/22).

Full eligibility details are available: http://www.mrc.ac.uk/skills-careers/studentships/studentship-guidance/student-eligibility-requirements/

Enquiries regarding programme: [Email Address Removed]
---
References
1. Sever AR, Mills P, Jones SE Mali W, Jones PA Sentinel node identification using microbubbles and contrast-enhanced ultrasonography. Clinical Radiology 2012 67: 687-694.
2. Evertsson M, Sjöstrand S, Thring C, Bacou M, Farrington S, Moug S, Moran CM, Jansson T, Mulvana H. Contrast-enhanced magnetomotive ultrasound imaging (CE-MMUS) for colorectal cancer staging: Assessment of sensitvity and resolution to detect alterations in tissue stiffness. 2019 IEEE International Ultrasonics Symposium, IUS 2019. p. 1077-1080 8926058 (IEEE International Ultrasonics Symposium, IUS; Vol. 2019-October) DOI: 10.1109/ULTSYM.2019.8926058.
3. Kuhn J, Papanastasiou G, Tai C-W, Moran CM, Jansen M, Tavares A, Lennen R, alcaide Corral C., Wang Ch, Thomson A, Verry CC, Yiu HHP. Tri-modal imaging of gold-dotted magnetic nanoparticles for MRI, CT and intravascular ultrasound: an in vitro study. Nanomedicine 2020;15:2433-2445. 4. Ouyang B, Poon W, Zhang Y-N, Lin ZP, Kingsotn BR et al. The dose threshold for nanoparticle tumour delivery. Nature Materials 2020; https://doi.org/10.1038/s41563-020-0755-z.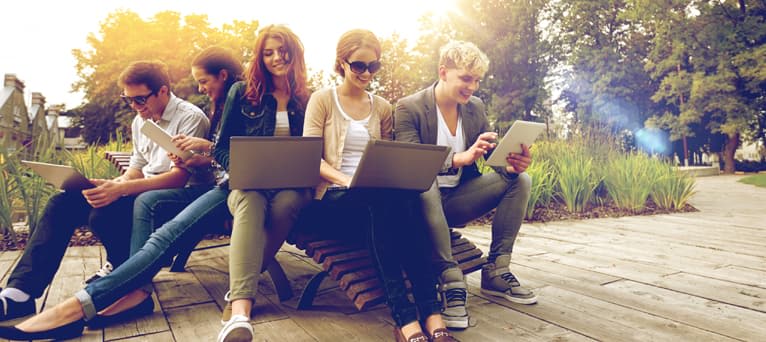 Search suggestions
Based on your current searches we recommend the following search filters.
Check out our other PhDs in Edinburgh, United Kingdom
Check out our other PhDs in United Kingdom
Start a New search with our database of over 4,000 PhDs