Project Title Improving clinical outcomes for Achilles Tendon Ruptures
---
Assoc Prof Seth O'Neill
No more applications being accepted
Funded PhD Project (Students Worldwide)
---
About the Project
Project Highlights:
This will be the first project testing a variety of therapeutic interventions to develop a more optimised post rupture rehabilitation programme – High impact translational research.
A mixed methods project addressing the major flaws in the current literature around tendon rupture and management
This project is highly likely to develop important REF returnable papers and further large NIHR grant applications with a high chance of success.
Project Overview
Achilles tendon ruptures (ATR) are a major concern, causing at least 9 months away from recreational activities like walking or running and potentially a life-time of problems with that limb. For elite athletes ATR may be a career ending injury and cause at least a 12 month time loss from sport. Current data suggests an increasing incidence rate from 2.1 to 21 per 100,000 people per annum. The mainstay of management is conservative care (non-surgical) using a "walking boot" followed by physiotherapy for up to a year. Physiotherapy normally focusses on returning normal range of motion of the ankle, improving muscle strength and functional capabilities (i.e. running, squash). Research currently shows that the strength of the calf muscles and remodelling of the tendon are responsible for clinical success and quality of life. However there is a considerable dearth of data on how the calf muscles and Achilles tendon structurally adapts during rehabilitation and whether differing regimes are able to optimise this recovery. The literature has historically focussed on trialling injections or different "walking boots", instead of adapting the loading protocol designed to stress the tendon and calf muscles alike.
At Leicester we have internationally acknowledged expertise in Calf muscle strength/function and tendon structural adaptation, alongside the only ultrasound tissue characterization unit in a UK academic institute. This imaging unit is a world leading technology for examining tendon remodelling. Alongside the local expertise, this project will involve world leaders from the international scientific tendon symposium working groups ensuring both success and relevance.
The project will :
Assess the effects of current rehabilitation on the alterations in muscle and tendon structure and function associated with ATR.
The lived experience of individuals post ATR and clinicians managing these people.
Use this knowledge to complete a Delphi study with stakeholders (Patients, Public, and clinicians)
Use the above to develop a feasibility trial of the new intervention.
Involved experts include
Mr Maneesh Bhatia Orthopaedic foot and ankle surgeon UHL Leicester
Prof Neal Millar – Glasgow University, Scotland
Prof Karin Silbernagel, Deleware University, USA
Prof Bill Vincenzino, Brisbane University, Australia
A/Prof Robert Jan De Vos, Eramsus University, Holland
Senior Lecturer Kim Hebert-Losier, University of Waikato, New Zealand.
Methodology
The PhD fellowship will be split into 3 main work packages:
Work package 1 (WP1) – Will assess the impact of ATR on the structure and function of the Achilles tendon and corresponding calf muscles. The study will be an observational study assessing cohorts at different time points, whilst concurrently running a longitudinal study of one cohort for 12-18months follow up post ATR. This WP will utilise existing expertise and equipment in the dept.
Work package 2- The lived experience of people suffering from an ATR and clinicians involved in their care will be investigated.
Work package 3- Work package 3 will involve a Delphi study of all stakeholders to develop an acceptable intervention and determine appropriate outcomes measures. The data from this will lead to the development of a novel internationally agreed rehabilitation programme for a Feasibility study with a process evaluation.
Entry Requirements:
Applicants are required to hold/or expect to obtain a UK Bachelor Degree 2:1 or better in a relevant subject or overseas equivalent. The University of Leicester English language requirements may apply
How To Apply
Please refer to our How to Apply information at
https://le.ac.uk/study/research-degrees/funded-opportunities/future-100-phd-cls
With your application, please include:
CV
Personal statement explaining, briefly, your interest in the project and your experience ( If you apply for two projects include a statement for each project on the same document)
Degree Certificates and Transcripts of study already completed and if possible transcript to date of study currently being undertaken
Evidence of English language proficiency, if applicable
In the reference section please enter the contact details of your two academic referees in the boxes provided or upload letters of reference if already available.
You can apply for a maximum of 2 projects.
For each project you want to be considered for:
In the Supervisor Section: Enter the Project Reference for each project you want to be considered for (the Project Reference is on the project listing above and on the project description document)
In the Project Title Section: Enter the Project Title for each project in order of priority (e.g. Project 1, Project 2)
In the Funding Section: Enter Future 100 Scholarship or select Future 100 Scholarship from the drop down menu.
---
Funding Notes
Future 100 Scholarships provide funding for 3.5 years to include:
• Tuition fees at UK rate
• Stipend at UKRI rates (currently £15,609. 2022 rates to be confirmed)
• Access to a Research Training Support Grant of up to £1,500 pa for 3 years.
• Bench fees of £5,000 per annum for three years for laboratory-based studies
International students will need to be able to fund the difference between UK and International fees for the duration of study.
---
References
1. Grävare Silbernagel, K., Malliaras, P., de Vos, R.J., Hanlon, S., Molenaar, M., Vincenzino, B, Alfredson, H., van den Akker-Scheek, I., Antflick, J., van Ark, M., Färnqvist, K. O'Neill,. S. and Haleem, Z., 2021. ICON 2020—International Scientific Tendinopathy Symposium Consensus: A Systematic Review of Outcome Measures Reported in Clinical Trials of Achilles Tendinopathy. Sports Medicine, pp.1-29
2. Mallows, A., Head, J., Goom, T., Malliaras, P., O'Neill, S. and Smith, B., 2021. Patient perspectives on participation in exercise-based rehabilitation for Achilles tendinopathy: a qualitative study. Musculoskeletal Science and Practice, p.102450.
3. O'Neill S, Watson P, Barry S. Plantarflexor strength and endurance deficits associated with mid-portion Achilles tendinopathy: The role of Soleus. Physical Therapy in Sport, 2019, 37(May).69-76 doi.org/10.1016/j.ptsp.2019.03.002
4. Rabello L, Dams O, Akker-Scheek I, Zwerver J, O'Neill S, Substantiating the use of ultrasound tissue characterization in the analysis of tendon structure: a systematic review, Clinical Journal of Sports Medicine, 2019. doi: 10.1097/JSM.0000000000000749.
5. O'Neill, S. Docking, S. Barry, S. Do symptomatic Achilles tendons contain sufficient aligned fibrillar structure?; 2016. The South African sports medicine journal 2016;28(5):Supplement-International scientific tendinopathy symposium.
6. O'Neill S, Watson P, Barry S. A Delphi study of risk factors for Achilles tendinopathy- opinions of world tendon experts. International journal of sports physical therapy 2016;11(5):684-697.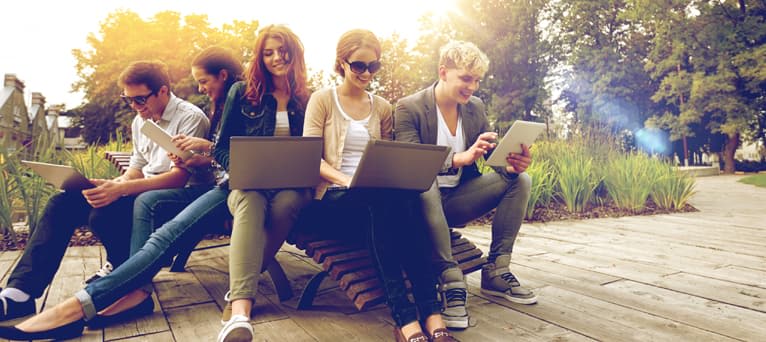 Search suggestions
Based on your current searches we recommend the following search filters.
Check out our other PhDs in Leicester, United Kingdom
Check out our other PhDs in United Kingdom
Start a New search with our database of over 4,000 PhDs