Psychosocial factors promoting positive outcomes in neurodivergent young people: the role of environmental sensitivity
---
Dr Giorgia Michelini

,

Prof Michael Pluess
No more applications being accepted
Awaiting Funding Decision/Possible External Funding
---
About the Project
Supervisors: Dr Giorgia Michelini and Prof Michael Pluess
Funding: China Scholarship Council (CSC)
Deadline: 31st January 2023
Research environment
The School of Biological and Behavioural Sciences at Queen Mary is one of the UK's elite research centres, according to the 2021 Research Excellence Framework (REF). We offer a multi-disciplinary research environment and have approximately 180 PhD students working on projects in the biological and psychological sciences. Our students have access to a variety of research facilities supported by experienced staff, as well as a range of student support services.
The supervisors are leading experts in the study of developmental outcomes and risk/resilience factors associated with neurodiversity, mental health and wellbeing in children and young people. The student will join the supervisors' teams and the Child & Youth Development Research Group (co-led by the supervisors and 2 other academics with complementary research interests) within Queen Mary's Psychology Department, providing a stimulating environment for research on neurodiversity, mental health and youth development.
Training and development
Our PhD students become part of Queen Mary's Doctoral College which provides training and development opportunities, advice on funding, and financial support for research. Our students also have access to a Researcher Development Programme designed to help recognise and develop key skills and attributes needed to effectively manage research, and to prepare and plan for the next stages of their career.
The PhD supervisors will provide mentorship and access to large existing samples, international collaborative networks, and diverse research training and career development opportunities, including but not limited to those available across Queen Mary (e.g. through the Social Interaction, Health & Wellbeing research theme) and the ESRC LISS Doctoral Training Partnership (https://liss-dtp.ac.uk/our-training-programme/).
The PhD student will have the opportunity to investigate their own research ideas within the broad scope of the project and under the guidance of PhD supervisors and collaborators, work on high-quality first-author and co-author publications in scientific journals, and present the PhD findings at scientific conferences.
Project description
This project will examine the role of psychosocial factors and environmental sensitivity in promoting positive mental health outcomes in neurodivergent young people. The notion of neurodiversity represents an emerging framework to conceptualise neurodevelopmental conditions (e.g. autism and ADHD), which are diagnosed in 15% of children and young people worldwide. A pillar of this framework is that the mental health difficulties and everyday challenges experienced by neurodivergent individuals are a product of the social environment in which they live, rather than of neurodevelopmental symptoms. However, there is little research on which factors promote positive outcomes in this population. Moreover, research has not considered whether an individual's environmental sensitivity (the extent to which an individual is sensitive to positive and negative stimuli/events in their environment) plays a role in the association between neurodiversity and mental health outcomes.
This PhD project will address this research gap by investigating environmental sensitivity, neurodiversity, and mental health and associated outcomes in large existing longitudinal cohorts. Specifically, we will examine the role of environmental sensitivity in the longitudinal association between neurodivergent traits and long-term outcomes, to identify factors that may be promoting positive outcomes in neurodivergent young people. Genetic information in these longitudinal cohorts will be leveraged to investigate and account for shared genetic factors, allowing us to identify potential causal relationships between neurodiversity, environmental sensitivity and long-term outcomes.
This research will provide novel insights into the ways in which the environment and an individual's sensitivity to it impact mental health and related outcomes in neurodivergent young people across development, with the potential to influence future policy and interventions.
Eligibility and applying
Applicants must be:
- Chinese students with a strong academic background.
- Students holding a PR Chinese passport.
- Either be resident in China at the time of application or studying overseas.
- Students with prior experience of studying overseas (including in the UK) are eligible to apply. Chinese QMUL graduates/Masters' students are therefore eligible for the scheme.
Please refer to the CSC website for full details on eligibility and conditions on the scholarship.
Applications are invited from outstanding candidates with or expecting to receive a first or upper-second class honours undergraduate degree (or equivalent international qualification) in an area relevant to the project, including psychology, human genetics, psychiatry, epidemiology, cognitive/clinical neuroscience, biostatistics and bioinformatics. A master's degree and/or prior research experience are desirable, but not essential. Candidates with an interest in neurodiversity and mental health, strong quantitative expertise, and prior experience conducting advanced statistical analyses (eg, longitudinal modelling) and statistical genetic analyses are particularly encouraged to apply.
Applicants from outside of the UK are required to provide evidence of their English language ability. Please see our English language requirements page for details: https://www.qmul.ac.uk/international-students/englishlanguagerequirements/postgraduateresearch/
Informal enquiries about the project can be sent to Dr Giorgia Michelini at [Email Address Removed]. Formal applications must be submitted through our online form by 31st January 2023 for consideration, including a CV, personal statement and qualifications.
Shortlisted applicants will be invited for a formal interview by the project supervisor. Those who are successful in their application for our PhD programme will be issued with an offer letter which is conditional on securing a CSC scholarship along with academic conditions still required to meet our entry requirements.
Once applicants have obtained their offer letter from Queen Mary they should then apply to CSC for the scholarship by the advertised deadline with the support of the project supervisor.
For September 2023 entry, applicants must complete the CSC application on the CSC website between 10th March - 31st March 2023. Only applicants who are successful in their application to CSC can be issued an unconditional offer and enrol on our PhD programme.
For further information, please go to: https://www.qmul.ac.uk/scholarships/items/china-scholarship-council-scholarships.html
---
Funding Notes
This studentship is open to students applying for China Scholarship Council funding. Queen Mary University of London has partnered with the China Scholarship Council (CSC) to offer a joint scholarship programme to enable Chinese students to study for a PhD programme at Queen Mary. Under the scheme, Queen Mary will provide scholarships to cover all tuition fees, whilst the CSC will provide living expenses for 4 years and one return flight ticket to successful applicants.
---
References
1) Michelini, G., Gair, K., Tian, Y., Miao, J., Dougherty, L. R., Goldstein, B. L., MacNeill, L. A., Barch, D. M., Luby, J. L., Wakschlag, L. S., Klein, D. N., Kotov, R. (2022). Do general and specific factors of preschool psychopathology predict preadolescent outcomes? A transdiagnostic hierarchical approach. Psychological medicine. https://doi.org/10.1017/S003329172200246X
2) Michelini, G., Barch, D. M., Tian, Y., Watson, D., Klein, D. N., & Kotov, R. (2019). Delineating and validating higher-order dimensions of psychopathology in the Adolescent Brain Cognitive Development (ABCD) study. Translational psychiatry. https://doi.org/10.1038/s41398-019-0593-4
3) Michelini, G., Eley, T. C., Gregory, A. M., & McAdams, T. A. (2015). Aetiological overlap between anxiety and attention deficit hyperactivity symptom dimensions in adolescence. Journal of child psychology and psychiatry. https://doi.org/10.1111/jcpp.12318
4) Lionetti, F., Klein, D. N., Pastore, M., Aron, E. N., Aron, A., & Pluess, M. (2021). The role of environmental sensitivity in the development of rumination and depressive symptoms in childhood: a longitudinal study. European child & adolescent psychiatry. https://doi.org/10.1007/s00787-021-01830-6
5) Assary, E., Zavos, H., Krapohl, E., Keers, R., & Pluess, M. (2021). Genetic architecture of Environmental Sensitivity reflects multiple heritable components: a twin study with adolescents. Molecular psychiatry. https://doi.org/10.1038/s41380-020-0783-8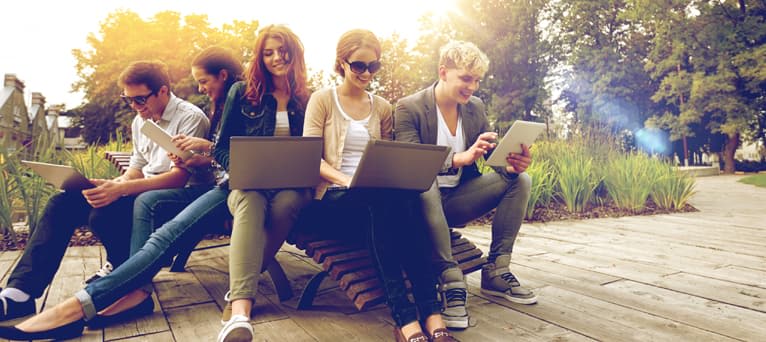 Search suggestions
Based on your current searches we recommend the following search filters.
Check out our other PhDs in London, United Kingdom
Check out our other PhDs in United Kingdom
Start a New search with our database of over 4,000 PhDs