Pumping ions: How does V-ATPase sense and respond to lysosome damage?
---
Dr O Florey
No more applications being accepted
Awaiting Funding Decision/Possible External Funding
---
About the Project
About the Project
The Babraham Institute is a world-leader in fundamental biological research investigating the systems that underpin development and healthy ageing. It is a recognised postgraduate University Partner Institute of the University of Cambridge. Starting October 2023 a Research Studentship will be available leading to a University of Cambridge PhD degree in the laboratory of Dr Oliver Florey. This studentship can be awarded for up to 4 years.
Details of our interactive scientific programmes can be found on www.babraham.ac.uk. As a student at the Institute, you will have access to all of our outstanding science facilities, each one providing specialist equipment and expertise to support key research techniques and technologies.
Project Details
Lysosomes are critical organelles involved in a wide variety of processes, including degradation and recycling of cellular waste, nutrient signalling and metabolic homeostasis. Lysosomes can become damaged by a variety of factors, including viral and bacterial pathogens, protein aggregates, oxidative stress, urate crystals and certain drugs. Cells must sense damage to lysosomes and either repair them, get rid of them or make new ones. Failure to properly maintain lysosomes underlies many pathologies including neurodegeneration. V-ATPase is an ancient enzyme made up of a membrane-bound V0 complex and a cytosolic V1 complex which, when associated together, pumps H+ protons across membranes. This pumping activity is essential for generating the critical acidic environment of lysosomes. We have recently shown that cells respond to lysosome perturbation by increasing V0-V1 engagement, which then activates an unconventional autophagy pathway called CASM. However, how this is regulated remains largely unknown and represents an important open question. This project will use a range of biochemical and microscopy-based techniques to define new molecular mechanisms regulating V0-V1 association in response to lysosome damage and yield important new insights into this fundamental process in cell biology.
This project will aim to:
Develop new tools to monitor the dynamics of V-ATPase engagement in live cells.
Use genetic screens to identify molecular mechanisms governing V-ATPase engagement.
Assess candidate regulators for their role in orchestrating responses to lysosome damage and activation of non-canonical autophagy (CASM).
This is a cell biology-based project with implications to cellular homeostasis and immune responses to infection. The student will utilize state-of-the-art imaging facilities at the Babraham Institute and the project will complement other projects in the lab. Training in all aspects of experimental design and data analysis will be provided, as well as fostering a curiosity led view of research.
Website: https://www.babraham.ac.uk/our-research/signalling/oliver-florey
If you would like more information, or have any questions not answered on our website or the University of Cambridge Graduate Application Portal, please contact us:
The Graduate Studies Tutor, Babraham Hall, Babraham Institute, Babraham Research Campus, Cambridge, CB22 3AT via email [Email Address Removed] .
An Equal opportunities employer. An Institute supported by the Biotechnology and Biological Sciences Research Council.
All applications for PhD Studentships at the Babraham Institute need to be made using the University of Cambridge Graduate Application Portal ( https://www.postgraduate.study.cam.ac.uk/application-process/applicant-portal-and-self-service-account ) regardless of funding source. Please see the "Applying for a PhD" pages on our website ( https://www.babraham.ac.uk/) for further details of the application process.
We hope to be able to invite short-listed applicants to attend our Institute for a series of interviews shortly after the application deadline. This will give applicants an opportunity to meet their Group Leader and their research group, as well as receiving a tour of our research facilities. Reasonable travel expenses will be paid to those invited.
Students will not be able to take up an award unless they meet all University eligibility criteria and are successful in securing admission to the University. In addition, they will not be able to apply for a visa (if needed) until they hold an unconditional offer from the University.
The deadline for submission of applications via the Graduate Application Portal is 1st December 2022. Incomplete applications will not be considered.
---
Funding Notes
Please see our website and the BBSRC website for details of eligibility and funding. Non-EU nationals must find funding for academic fees and personal support. In cases, where applicants must find their own funding, we will require evidence that the level of funding is at least equal to the standard BBSRC/MRC PhD funding package.
Funding Status for this project: Awaiting Funding Decision/Possible External Funding/Students Worldwide.
---
References
Hooper KM, et al. V-ATPase is a universal regulator of LC3-associated phagocytosis and non-canonical autophagy. (2022) J Cell Biol. 6;221(6):e202105112.
Ulferts R, et al. Subtractive CRISPR screen identifies th§e ATG16L1/vacuolar ATPase axis as required for non-canonical LC3 lipidation. (2021) Cell Rep. 26;37(4):109899.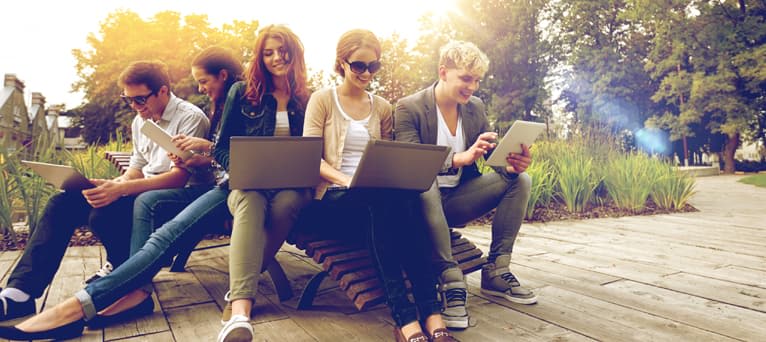 Search suggestions
Based on your current searches we recommend the following search filters.
Check out our other PhDs in Cambridge, United Kingdom
Check out our other PhDs in United Kingdom
Start a New search with our database of over 4,000 PhDs