Reaction time as a metric of selective ON or OFF sensitivity loss in glaucoma
---
Prof Roger Anderson

,

Dr Padraig Mullholland

,

Dr Victoria Stapley
Monday, February 27, 2023
Competition Funded PhD Project (Students Worldwide)
---
About the Project
Glaucoma is a leading cause of blindness in the developed world and is characterised by loss of visual sensitivity at locations across the field of vision, eventually leading to blindness if uncontrolled. This visual field sensitivity loss is typically detected using spots of light of differing brightness to determine the dimmest spot that the patient can see at each location. However, there is increasing evidence that glaucoma patients not only lose sensitivity in terms of brightness, but also in terms of target duration, with spots of briefer duration being selectively more difficult to detect. Perhaps as a result of this, patients with glaucoma have reported the subjective experience of the world "passing them by".
Currently no clinical test examines the ability of the visual system to process visual information over time, this being due to such tests being difficult to undertake, tiring and quite time consuming. Reaction Time (RT – how quickly an observer can respond to a visual target) is an alternative measure of visual sensitivity that has received little attention in glaucoma research that may allow for such deficits in the processing of visual information over time to be uncovered.
This project aims to explore whether deficits in reaction time are a good indicator of the presence or progression of glaucoma. Several studies have suggested that glaucoma differently damages two separate pathways in the visual system, sensitive either to targets flashing on (ON pathway) or off (OFF pathway).  With appropriate experimental design, measures of RT will allow us to separately measure the sensitivity to light spot onsets and offsets which may indicate selective damage to one of these two separate visual pathways in glaucoma.
The PhD Researcher will become part of a long-established, multi-disciplinary, UK-wide team of collaborators including research partners at Cardiff University and UCL Institute of Ophthalmology.
Please note: Applications for more than one PhD studentship are welcome, however if you apply for more than one PhD project within Biomedical Sciences, your first application on the system will be deemed your first-choice preference and further applications will be ordered based on the sequential time of submission. If you are successfully shortlisted, you will be interviewed only on your first-choice application and ranked accordingly. Those ranked highest will be offered a PhD studentship. In the situation where you are ranked highly and your first-choice project is already allocated to someone who was ranked higher than you, you may be offered your 2nd or 3rd choice project depending on the availability of this project.
---
References
Recommended reading:
Jansen M et al. Cortical Balance Between ON and OFF Visual Responses Is Modulated by the Spatial Properties of the Visual Stimulus. Cerebral Cortex 29:336–355 (2019).
Kong et al. Probing ON and OFF Retinal Pathways in Glaucoma Using Electroretinography. Trans Vis Sci Tech. 9:14 (2020).
Kong et al. Asymmetric Functional Impairment of ON and OFF Retinal Pathways in Glaucoma. Ophthalmol Sci. 1:2 (2021).
Mulholland PJ et al. Spatiotemporal summation of perimetric stimuli in early glaucoma. Invest Ophthalmol Vis Sci. 56(11):6473-6482 (2015).
Racheva & Vassilev. Sensitivity to stimulus onset and offset in the S-cone pathway. Vision Res. 48:1125-1136 (2008).
Tolhurst DJ. Reaction times in the detection of gratings by human observers: a probabilistic mechanism. Vision Res. 15:1143-1149 (1975).
Wall M. et al. The psychometric function and reaction times of automated perimetry in normal and abnormal areas of the visual field in patients with glaucoma. Invest Ophthalmol Vis Sci. 35:878-885 (1996).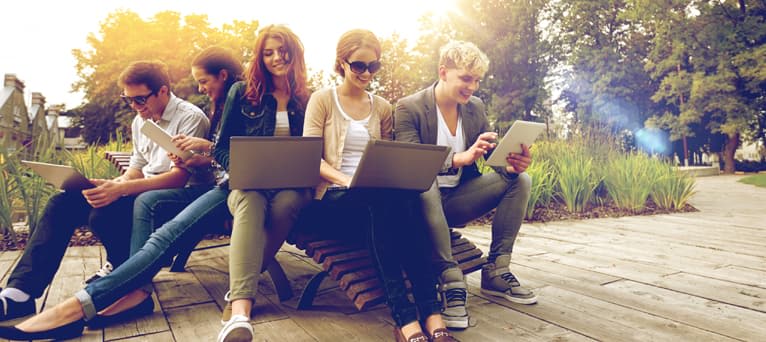 Search suggestions
Based on your current searches we recommend the following search filters.
Check out our other PhDs in Coleraine, United Kingdom
Check out our other PhDs in United Kingdom
Start a New search with our database of over 4,000 PhDs