Roles of histone acetylation in the regulation of bivalent gene expression
---
Dr Philipp Voigt
No more applications being accepted
Awaiting Funding Decision/Possible External Funding
---
About the Project
About the Project
The Babraham Institute is a world-leader in fundamental biological research investigating the systems that underpin development and healthy ageing. It is a recognised postgraduate University Partner Institute of the University of Cambridge. Starting October 2023 a Research Studentship will be available leading to a University of Cambridge PhD degree in the laboratory of Dr Philipp Voigt. This studentship can be awarded for up to 4 years.
Details of our interactive scientific programmes can be found on www.babraham.ac.uk. As a student at the Institute, you will have access to all of our outstanding science facilities, each one providing specialist equipment and expertise to support key research techniques and technologies.
Project Details
Outline: Bivalent chromatin is thought to poise developmental genes for timely activation upon differentiation, however, the underlying mechanisms remain largely unclear. In addition to the bivalent methylation marks, as yet poorly characterised acetylation marks are also present at bivalent domains. With this project, we ask how these novel acetylation marks regulate expression of bivalent genes during development.
Summary: Histone modifications are key regulators of gene expression, setting up chromatin environments that instruct and maintain transcriptional states. In undifferentiated cells such as embryonic stem cells (ESCs), promoters of developmentally regulated genes are simultaneously marked by histone H3 lysine 4 trimethylation (H3K4me3), which is usually found at promoters of active genes, and H3K27me3, a hallmark of gene repression. These so-called bivalent domains are thought to poise genes for timely activation upon differentiation, while keeping them in a repressed but plastic state in undifferentiated cells. While work from us and others has shed some light on the mechanisms by which bivalency is established and translated into a functional outcome, it has also revealed the presence of additional chromatin features at bivalent domains, which so far have received little attention. This includes several histone acetylation marks with as yet poorly defined functions.
This project will test the hypothesis that specific histone acetylation marks at bivalent domains control expression of bivalent genes by regulating recruitment of reader proteins and chromatin accessibility. These studies will give insight into the mechanisms by which multiple pathways of chromatin regulators interact to regulate gene expression with the long-term goal to unravel how these processes go awry in diseases and during ageing.
We will define the genome-wide distribution of acetylation marks associated with bivalency in ESCs and during differentiation in order to determine which genomic features (e.g. presence of CpG islands, transcription factor binding sites, co-occurrence with other histone marks) regulate placement and turnover of these marks. We will further ask whether changes in these marks during differentiation correlate with altered gene expression. To begin understanding the mechanisms by which acetylation marks regulate bivalent genes, we have identified candidate reader proteins. We will now analyse how they control bivalent gene expression. We will further analyse how these marks regulate chromatin accessibility and genome organization using ATAC-seq and chromatin confirmation capture-based assays. We will generate knockout and knockin mutants of their cognate acetyltransferases to ask how loss of these marks affects gene expression and lineage commitment in neuronal as well as gastruloid differentiation systems. Interestingly, mutations in the acetyltransferases have been reported and linked with developmental disorders. Using differentiation systems and in vitro enzymatic assays, we will test how these mutations affect their function.
This project will provide training in genome-wide approaches such as ChIP-seq and RNA-seq along with bioinformatic analysis, ESC differentiation systems, CRISPR-based genome editing, as well as in vitro chromatin biochemistry and mass spectrometry-based proteomic approaches. It will allow to gain extensive expertise in chromatin biology, epigenetics, and state-of-the-art approaches to study mechanisms of gene expression.
Our lab is part of the Epigenetics Programme at the Babraham Institute, providing a vibrant environment for cutting-edge science at the intersection of epigenetics, development, signalling, and ageing.
Please visit the lab website for more information: https://www.babraham.ac.uk/our-research/epigenetics/philipp-voigt .
Informal enquiries should be made to Dr. Philipp Voigt: [Email Address Removed].
Keywords: epigenetics, chromatin, embryonic stem cells, bivalent domains, histone modifications
If you would like more information, or have any questions not answered on our website or the University of Cambridge Graduate Application Portal, please contact us:
The Graduate Studies Tutor, Babraham Hall, Babraham Institute, Babraham Research Campus, Cambridge, CB22 3AT via email [Email Address Removed] .
An Equal opportunities employer. An Institute supported by the Biotechnology and Biological Sciences Research Council.
All applications for PhD Studentships at the Babraham Institute need to be made using the University of Cambridge Graduate Application Portal ( https://www.postgraduate.study.cam.ac.uk/application-process/applicant-portal-and-self-service-account ) regardless of funding source. Please see the "Applying for a PhD" pages on our website ( https://www.babraham.ac.uk/) for further details of the application process.
We hope to be able to invite short-listed applicants to attend our Institute for a series of interviews shortly after the application deadline. This will give applicants an opportunity to meet their Group Leader and their research group, as well as receiving a tour of our research facilities. Reasonable travel expenses will be paid to those invited.
Students will not be able to take up an award unless they meet all University eligibility criteria and are successful in securing admission to the University. In addition, they will not be able to apply for a visa (if needed) until they hold an unconditional offer from the University.
The deadline for submission of applications via the Graduate Application Portal is 1st December 2022. Incomplete applications will not be considered.
---
Funding Notes
Please see our website and the BBSRC website for details of eligibility and funding. Non-EU nationals must find funding for academic fees and personal support. In cases, where applicants must find their own funding, we will require evidence that the level of funding is at least equal to the standard BBSRC/MRC PhD funding package.
Funding Status for this project: Awaiting Funding Decision/Possible External Funding/Students Worldwide.
---
References
Bryan, E., Warburton, M., Webb, K. M., McLaughlin, K. A., Spanos, C., Ambrosi, C., Major, V., Baubec, T., Rappsilber, J., & Voigt. P. (2021). Nucleosomal Asymmetry Shapes Histone Mark Binding and Promotes Poising at Bivalent Domains. bioRxiv https://doi.org/10.1101/2021.02.08.430127.
Sheahan, T. W., Major, V., Webb, K. M., Bryan, E., & Voigt, P. (2020). The TAZ2 domain of CBP/p300 directs acetylation towards H3K27 within chromatin. biorXiv https://doi.org/10.1101/2020.07.21.214338.
Voigt, P., Tee, W.-W., & Reinberg, D. (2013). A double take on bivalent promoters. Genes Dev 27, 1318-1338.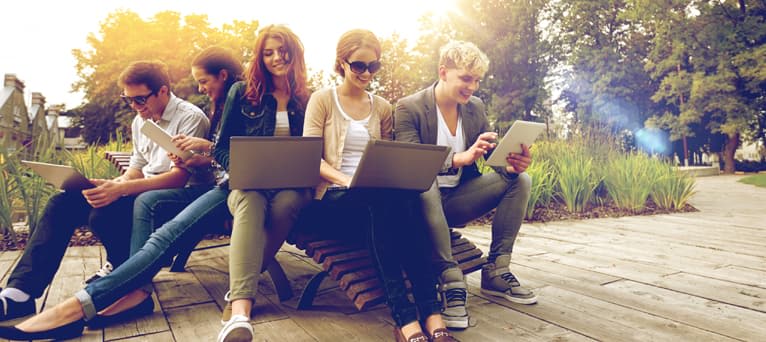 Search suggestions
Based on your current searches we recommend the following search filters.
Check out our other PhDs in Cambridge, United Kingdom
Check out our other PhDs in United Kingdom
Start a New search with our database of over 4,000 PhDs