Scottish Seagrass Soundscapes: acoustics as a tool to monitor their health, role and restoration
---
Dr L De Clippele

,

Dr S Hennige
Thursday, January 05, 2023
Competition Funded PhD Project (Students Worldwide)
---
About the Project
Summary
This project will compare the biodiversity of seagrass meadows across Scotland, using visual and acoustic-based methods, develop automatic ways to analyze long-term soundscape datasets and finally, determine how degradation and restoration affect the health of the soundscapes.
Project background
Most marine habitats have unique soundscapes, which, among other potential ecological roles, are used by adult and juvenile fish and invertebrate larvae to indicate suitable settlement habitats (1). Anthropogenic stressors have degraded coastal ecosystems worldwide, and the effects of this degradation on the sounds emanating from the habitats remain largely undocumented, as is the effectiveness of habitat restoration in reestablishing natural soundscapes (1). Seagrass is one of the most valuable ecosystems on the planet, providing a range of invaluable ecosystem services (2). They, for example, act as a feeding and nursery area, for many important commercial species, such as cod (3) (Figure 1). Seagrass is also one of the most efficient natural carbon sinks in the world, proving crucial in an age of climate change. However, this critical ecosystem has declined by 92% in the last 100 years in the UK (4), with a lack of knowledge about the ecosystem being one of the major issues facing the conservation of seagrass in Scotland and the UK. Scotland has 20% of northwest Europe's seagrass coverage (5), yet the role it plays for UK fisheries (incl. fish, scallops, and crustaceans) is unknown. A recent study (5) investigating the health of Zostera marina (the most abundant seagrass species in the UK) in UK waters excluding Scotland, highlighted that seagrass was in very poor health compared with other countries. Understanding the role and health of seagrass in Scotland is therefore crucial for future conservation efforts and protection. Acoustic metrics provide a cost-effective way to monitor and assess health in seagrass, but their effectiveness can be location-specific and habitat-specific (6). It is therefore important that their use is tested and compared against traditional methods (1,6). Understanding the effect degradation and restoration has on the local soundscape, will contribute to successful restoration efforts going forward.
Key research questions
What does the biophony (biological component) of seagrass soundscapes consist of?
What are the most efficient methods for acoustic analysis, and how can this be automated to analyze long-term datasets?
What are the prospects of efficient seagrass restoration in Scotland and what implications does it have on their soundscapes?
Methodology
Seagrass meadows will be surveyed visually and acoustically. The health of seagrass will be assessed by recording seagrass density and morphology. Traditional biodiversity metrics will be calculated from visual snorkeling surveys, which will focus on counting fish and crustacean presence. Recently developed cost-effective hydrophones, i.e. hydromoths, will be used to monitor the soundscape of the seagrass. A seagrass sound library will be created by manually investigating the audio files for distinct biological sounds. These annotations will be used to indicate phonic richness. Acoustic Indices, such as the Acoustic Complexity Index will be calculated to indicate how healthy and biodiverse the soundscapes are. Machine learning solutions will be sought to automate the analysis.
Training
The School of GeoSciences at the University of Edinburgh has a large research student cohort that will provide peer-support throughout the research program. The multi-disciplinary nature of the project and of the supervisory team will ensure that the scholar experiences training in multiple fields across different campuses, including biology, ecology and biogeochemistry. A comprehensive training programme will be provided comprising both specialist scientific training and generic transferable and professional skills. The scholar will be encouraged to attend specialist courses that will directly contribute to the proposed project, such as acoustic analysis, statistical courses and GIS mapping. Analytical training will be provided by the supervisors or technicians for all instrumentation required.
Requirements
The scholar sought for this project must have interests in seagrass ecology. Good data analysis skills are essential. Fieldwork skills are essential. Programming skills are desirable. Experience in analyzing acoustic datasets is desirable.
How to Apply
http://www.ed.ac.uk/e4-dtp/how-to-apply
More information
For more information regarding the project please contact Dr Laurence De Clippele (laurence.de.clippele@ed.ac.uk)
For more information regarding the application process please contact e4dtp.info@ed.ac.uk
---
Funding Notes
The E4 DTP has a minimum of 18 fully-funded studentships available for September 2023 entry. Studentships include stipend, fees and research costs for a minimum of 3.5 years with opportunities to extend the stipend to up to another 5 months through our optional professional internship and publication schemes.
The E4 DTP is open to application to all UK/EU/non-EU citizens however the number of students with international fees status that can be recruited is restricted. An indication of the fees status categories and further details on eligibility criteria can be found on our website.
---
References
(1) Havlik, Michelle Nicole, Milica Predragovic, and Carlos M. Duarte, 2022, State of Play in Marine Soundscape Assessments. Frontiers in Marine Science 9:919418
(2) Costanza, R., De Groot, R., Sutton, P., Van der Ploeg, S., Anderson, S.J., Kubiszewski, I., Farber, S. and Turner, R.K., 2014. Changes in the global value of ecosystem services. Global environmental change, 26, pp.152-158.
(3) Lilley, R.J. and Unsworth, R.K., 2014. Atlantic Cod (Gadus morhua) benefits from the availability of seagrass (Zostera marina) nursery habitat. Global Ecology and Conservation, 2, pp.367-377.
(4) Lilley, R. (2017). Seagrass Meadows & Scotland's Natural Capital. [online] Savescottishseas.org. Available at: http://www.savescottishseas.org/uncategorized/seagrass-meadows-productive-coastal-habitats-scotlands-natural-capital/ [Accessed 26 Sep. 2019]
(5) WWF. (2019). Planting hope - How seagrass can tackle climate change. [online] Available at: https://www.wwf.org.uk/what-we-do/projects/planting-hope-how-seagrass-can-tackle-climate-change [Accessed 26 Sep. 2019]
(6) Alcocer, Irene, Herlander Lima, Larissa Sayuri Moreira Sugai, and Diego Llusia. "Acoustic indices as proxies for biodiversity: a meta‐analysis., 2022 (Aug) Biological Reviews
CASE partner: NatureScot tbc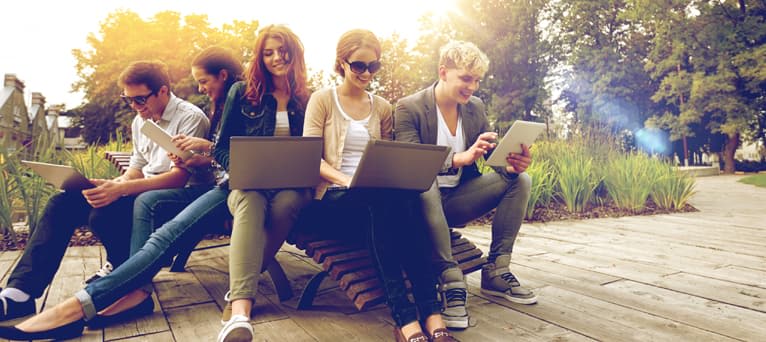 Search suggestions
Based on your current searches we recommend the following search filters.
Check out our other PhDs in Edinburgh, United Kingdom
Check out our other PhDs in United Kingdom
Start a New search with our database of over 4,000 PhDs