Sheffield Hallam University PhD Scholarship: Co-design of a Patient-Centric Cancer Prehabilitation Chatbot
---
Dr Helen Crank

,

Mr Richard Moore

,

Dr Abdel-Karim Al-Tamimi

,

Dr John Moore
No more applications being accepted
Competition Funded PhD Project (Students Worldwide)
---
About the Project
Applications are invited for a Co-design of a Patient-Centric Cancer Prehabilitation Chatbot PhD Scholarship, at the Academy of Sport and Physical Activity, commencing February 2024. negotiable depending on circumstances) 
The scholarship is for three and a half years full-time study and covers home PhD fees, currently £4,712 pa, and pays an annual stipend at the living wage foundation rate of £ 19,053 per year in 23/24. This stipend payment will increase annually based on the living wage foundation rate for the duration of the scholarship. 
The scholarship will be based in The Academy of Sport and Physical Activity (ASPA), hosted by the Sport and Physical Activity Research centre (SPARC), co-hosted at the Advanced Wellbeing Research Centre (https://www.shu.ac.uk/advanced-wellbeing-research-centre) and Sheffield Hallam University's Advanced Wellbeing Research Centre (AWRC) (https://www.shu.ac.uk/advanced-wellbeing-research-centre).
The AWRC is a world-leading centre for physical activity research and innovation situated at the heart of the Sheffield Olympic Legacy Park. The mission of the AWRC is to transform lives through innovations that help people move.  
Please contact Richard Moore ([Email Address Removed]) for further information prior to applying. 
Co-design of a Patient-Centric Cancer Prehabilitation Chatbot 
Chatbots have emerged as promising tools for promoting physical activity and healthy eating amongst adults, deployed on popular digital platforms like social media, web interfaces, and mobile applications (Kramer et al., 2020; Künzler et al., 2019; Piao et al., 2020). They offer advantages, such as accessibility, a non-judgmental approach, and compatibility with digital devices, and immediate online support. 
Systematic reviews have explored the effectiveness of chatbots in promoting physical activity, healthy eating, and weight management (Luo et al., 2021a; Oh et al., 2021). Despite encouraging findings, the overall efficacy of these interventions remains inconclusive due to limitations in outcome measurement and reporting (Oh et al., 2021).  
To optimise chatbots and enhance user engagement, previous research has highlighted the importance of effective persona design and the integration of principles from user-centered design (Wever et al., 2008) and human-computer interaction (Oh et al., 2021). Nevertheless, usability and feasibility studies have reported moderate results, highlighting challenges like repetitive content, high attrition rates, technical issues, and concerns about safety and privacy (Luo et al., 2021a). While rule-based approaches are commonly employed, successful outcomes have been achieved with unconstrained methods that allow for natural language input and personalised interaction. These methods provide opportunities to establish relational and persuasive capabilities (Oh et al., 2021), crucial when delivering person-centred behaviour change interventions. 
Advancements in Large Language Models show promise in enhancing chatbots by improving user engagement and satisfaction, potentially exceeding human performance (Ayers et al., 2023). Their ability to comprehend and generate natural language with complexity and accuracy enables sophisticated conversations, including emotion detection, contextual understanding, and personalized responses (Straw & Callison-Burch, 2020). Large Language Models also offer automatic content generation, increasing scalability and cost-effectiveness (Shen et al., 2023). These features could enhance the quality of chatbots and improve adherence. It is crucial to address concerns related to bias, misinformation, privacy, and security before safely deploying these technologies in this context (Straw & Callison-Burch, 2020). 
Our mission is to accelerate the utilisation of conversational artificial intelligence to create an optimal environment for individuals living with cancer, ensuring they receive high-quality information and support through a scalable digital intervention. To achieve this goal, we seek to gain a comprehensive understanding of people's digital tool accessibility, their willingness to engage with a Chatbot, and the opportunities available for patients to interact with such a Chatbot. 
The primary objective of the study is to collaborate with individuals living with cancer, co-design tailored interventions, and develop a pilot chatbot that will provide prehabilitation support. Through rigorous research, the study will aim to enhance the well-being of cancer patients to prime the adoption of evidence-based conversational AI interventions in areas such as physical activity and nutrition, leading to improved patient outcomes. The Chatbot has the potential to integrate with wearable sensors, offering users an immersive, data-driven experience. This integration ensures that users receive information, guidance, and self-management support whenever and wherever they require it. 
The successful candidate will embark on an extensive research program, involving an in-depth review of literature, active engagement in co-design with cancer patients, intervention design, and a comprehensive evaluation of the prototype chatbot. The project will explore the possibilities of integrating the chatbot within the NHS system while carefully considering ethical implications, aiming to contribute to transformative research that has the potential to revolutionise the landscape of cancer prehabilitation, benefiting a larger number of cancer patients in the future. 
Applicants should hold a BSc (1st or 2:1) honours degree (or equivalent) in Artificial Intelligence with experience in Natural Language Processing and/or Machine Learning or Psychology/Behavioural Science, Digital Health or a related area. An MSc qualification in a related area is desirable, as would experience of working with clients or patients in digital health, health promotion or exercise settings.
We are offering this as a full-time PhD scholarship. We welcome applications from all members of our community and are particularly encouraging those from diverse groups, such as members of the LGBTQIA+, BAME and disabled communities. 
There is an English language requirement of IELTS 7, or equivalent language qualification, for applicants to whom English is not their first language. This qualification should have been taken within the last two-years, with a score of at least 7 in all test areas. 
To apply for the Scholarship, please complete and submit an application form, providing a detailed 1,500-word research proposal addressing the project title. 
You can find our on-line application form on the 'Apply Now' button: PHD Sport and Physical Activity Full-time 2023 | Sheffield Hallam University (shu.ac.uk)
Please add the project title within the Personal Statement field of the application and ensure that all attachments have been uploaded to the application system. We cannot consider applications where a detailed 1,500-word research proposal has not been submitted. 
Please submit your application form by the closing date of Monday 20 November at 12 noon GMT.
Late applications will not be accepted. 
Date for interviews: W/C 27 November / 4 December 
Biological Sciences (4)
Medicine (26)
Sport & Exercise Science (33)
---
Funding Notes
Scholarships are open to Home, EU and International applicants but the bursary will cover the Home fee only. The shortfall between the Home and EU/ International fee, currently around £11,700 per year, will need to be covered by the student for the duration of the studentship. Additional funding may be made available to assist International students with the fee gap. This funding is limited, and will only be offered to exceptional International applicants. Funding allocation will be based on information obtained through the recruitment process, no additional application will be required.
---
References
Ayers, J. W., Poliak, A., Dredze, M., Leas, E. C., Zhu, Z., Kelley, J. B., Faix, D. J., Goodman, A. M., Longhurst, C. A., Hogarth, M., & Smith, D. M. (2023). Comparing Physician and Artificial Intelligence Chatbot Responses to Patient Questions Posted to a Public Social Media Forum. JAMA Internal Medicine, 183(6), 589. https://doi.org/10.1001/jamainternmed.2023.1838

Kramer, J.-N., Künzler, F., Mishra, V., Smith, S. N., Kotz, D., Scholz, U., Fleisch, E., & Kowatsch, T. (2020). Which Components of a Smartphone Walking App Help Users to Reach Personalized Step Goals? Results From an Optimization Trial. Annals of Behavioral Medicine, 54(7), 518–528. https://doi.org/10.1093/abm/kaaa002

Künzler, F., Mishra, V., Kramer, J.-N., Kotz, D., Fleisch, E., & Kowatsch, T. (2019). Exploring the State-of-Receptivity for mHealth Interventions. Proceedings of the ACM on Interactive, Mobile, Wearable and Ubiquitous Technologies, 3(4), 1–27. https://doi.org/10.1145/3369805

Luo, T. C., Aguilera, A., Lyles, C. R., & Figueroa, C. A. (2021b). Promoting Physical Activity Through Conversational Agents: Mixed Methods Systematic Review. Journal of Medical Internet Research, 23(9), e25486. https://doi.org/10.2196/25486

Moore R, Al-Tamimi AK, Freeman E, Phyllis: The novel co-design, development and evaluation of a pilot Conversational Agent to support adolescents to overcome barriers to Physical Activity. http://doi.org/10.2196/preprints.51571

Oh, Y. J., Zhang, J., Fang, M.-L., & Fukuoka, Y. (2021). A systematic review of artificial intelligence chatbots for promoting physical activity, healthy diet, and weight loss. International Journal of Behavioral Nutrition and Physical Activity, 18(1), 160. https://doi.org/10.1186/s12966-021-01224-6

Shen, Y., Heacock, L., Elias, J., Hentel, K. D., Reig, B., Shih, G., & Moy, L. (2023). ChatGPT and Other Large Language Models Are Double-edged Swords. Radiology, 307(2). https://doi.org/10.1148/radiol.230163


---
How good is research at Sheffield Hallam University in Sport and Exercise Sciences, Leisure and Tourism?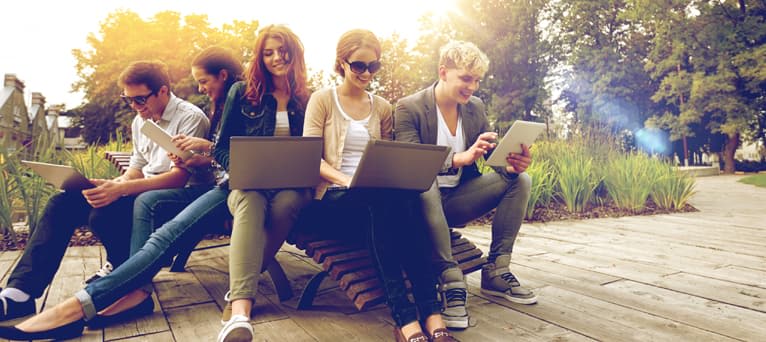 Search suggestions
Based on your current searches we recommend the following search filters.
Check out our other PhDs in Sheffield, United Kingdom
Check out our other PhDs in United Kingdom
Start a New search with our database of over 4,000 PhDs