Stabilization of enzymes in ionic liquids for next generation plastic recycling
---
Dr Alex Brogan

,

Dr Sarah Barry
No more applications being accepted
Funded PhD Project (Students Worldwide)
---
About the Project
The accumulation of plastic waste in the environment is an ecological disaster that will require a multitude of approaches to tackle. The use of enzymes for full plastic recycling has recently emerged as a promising way of dealing with plastic waste. However, enzymes are not typically stable for long term use under the conditions typically required to depolymerise the polymers in plastic back to their constituent monomers. As such, there has been a lot of recent research in engineering enzymes to be more efficient at breaking down plastic waste. However, the use of enzymes remains currently limited to aqueous solvents and mild temperatures. As such, new approaches are required to broaden the applicability of enzyme-based biocatalysis.
Solvent-free liquid proteins are a new biotechnology developed in the Brogan group.1 This chemical modification strategy introduces a protective layer around the protein that retains the protein secondary structure, and greatly improves the enzyme thermal stability in the absence of water.2 Furthermore, this protective layer can prevent aggregation and maintain enzyme activity at temperatures as high as 150 °C.3 Ionic liquids and deep eutectic solvents have emerged as promising 'green' solvents for enzyme-based biocatalysis as the properties of the solvent can be tailored to suit particular reactions. Recently, solvent-free liquid proteins have been shown to stabilise enzymes in hydrophilic and hydrophobic ionic liquids.4,5
In this project, we will investigate how enzymes chemically modified for stability in ionic liquids (and deep eutectic solvents) can offer new solutions for plastic recycling. This work will build on promising early results where we have successfully demonstrated that hydrolytic enzymes in conjunction with ionic liquids are capable of depolymerising a range of plastics (and synthetic textiles). Particularly, we are interested in performing both a deeper dive into studying how these enzymes behave in the non-aqueous solvents, whilst also performing reaction optimisations to find the conditions that allow for maximum plastic recycling. In this project, we will focus on biophysical measurements of enzymes in a range of ionic liquids and deep eutectic solvents. This will be done primarily through a range of analytical techniques including circular dichroism, DLS, UV/vis, FTIR, and HPLC. There will also be opportunities to perform experiments and national facilities such as Diamond Light Source and ISIS neutron and muon source.
The successful candidate will join a vibrant and diverse group at the forefront of developing new enzyme-based biocatalysis modalities in ionic liquids and deep eutectic solvents, gaining experience in fundamental enzyme biochemistry, biophysics, and biomaterials as well as application orientated research. This project will become part of a wider collaboration between the Brogan group and researchers at Imperial College London and Rutgers University (USA).
Further information about the group (including a full list of publications) can be found at:
Student profile:
Prospective candidates should have – or are expecting to get - a 1st or 2:1 M-level qualification in Chemistry, or a related programme. Preference will be given to those who are enthusiastic about (bio)physical chemistry, biocatalysis, biomaterials, enzyme engineering, or ionic liquid based technologies.
How to Apply:
Start your application:
To submit a formal application, please register on our online application system King's Apply.
Choose a programme:
Under Programme Name, select 'Net Zero Centre Doctoral Studentship'
Select '01 October 2023' as the start date / week commencing date
Personal information:
Enter the required details in each section, following the prompts to progress to the next section
It is the applicant's responsibility to submit all required documents
Education
Provide details of educational qualifications, including English language
Employment history
Upload a PDF of your CV as an attachment, even if you do not have employment information to provide
Include previous work experience if applicable
Supporting statement
Enter the Project Title or Reference: Stabilization of enzymes in ionic liquids for next generation plastic recycling
Select "Yes" for "I have identified the King's supervisor I would like to study under" and enter Brogan as the Supervisor Name.
In the Research Proposal box, please write 'This is not required'
Please upload a supporting statement, in PDF format, addressing the following elements: (1) Why are you applying to this PhD position, (2) How has your experience leading up to now prepared you to pursue a PhD, and (3) What are your short-term and long-term career goals, and how will an interdisciplinary PhD in Chemical Sciences help you to achieve them?
References
Provide the contact details for two academic referees or relevant employers in research institutions or companies.
Please inform your referees that we will be contacting them for a reference as soon as possible.
All references must be received within one week of the application deadline.
Funding
Select Option 5 – I am applying for a funding award or scholarship administered by King's College London
For "Award Scheme Code or Name", enter: NZC_2023
Check and submit
Ensure all sections have been completed and the information provided is correct
Submit your application
The selection process will involve a pre-selection on documents, if selected this will be followed by an invitation to an interview. If successful at the interview, an offer will be provided in due time.
---
Funding Notes
Funding is available for 3.5 years and covers full University tuition fees, a tax-free stipend of approximately £20,622 p.a., and £4,500 p.a. for research costs and travel.
---
References
1. Brogan, A. P. S. Preparation and application of solvent-free liquid proteins with enhanced thermal and anhydrous stabilities. New J. Chem. 45, 6577–6585 (2021).
2. Brogan, A. P. S., Siligardi, G., Hussain, R., Perriman, A. W. & Mann, S. Hyper-thermal stability and unprecedented re-folding of solvent-free liquid myoglobin. Chem. Sci. 3, 1839–1846 (2012).
3. Brogan, A. P. S., Sharma, K. P., Perriman, A. W. & Mann, S. Enzyme activity in liquid lipase melts as a step towards solvent-free biology at 150 °C. Nat. Commun. 5, 5058 (2014).
4. Brogan, A. P. S. & Hallett, J. P. Solubilizing and Stabilizing Proteins in Anhydrous Ionic Liquids through Formation of Protein–Polymer Surfactant Nanoconstructs. J. Am. Chem. Soc. 138, 4494–4501 (2016).
5. Brogan, A. P. S., Bui-Le, L. & Hallett, J. P. Non-aqueous homogenous biocatalytic conversion of polysaccharides in ionic liquids using chemically modified glucosidase. Nat. Chem. 10, 859–865 (2018).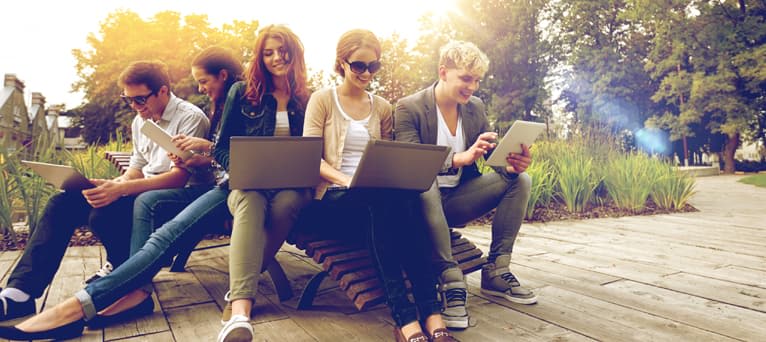 Search suggestions
Based on your current searches we recommend the following search filters.
Check out our other PhDs in London, United Kingdom
Check out our other PhDs in United Kingdom
Start a New search with our database of over 4,000 PhDs