Stakeholders' Perceived Experience for Re-Positioning the Urban Parks: Nudging for Voluntary Services and Greener Newcastle (Advert Reference: RDF22/BL/MOS/SHAMS)
---
Dr Riad Shams
No more applications being accepted
Competition Funded PhD Project (Students Worldwide)
---
About the Project
Cities contribute significantly to climate change, with a major share of greenhouse gas emission originating from urban regions. Research on urban management and climate adaptation often fails to address different context-based challenges within the overall urban management dynamics (Kythreotis et al., 2020). One such context is urban park management that can make a city more citizen-friendly and underpin a city's sustainability, where green parks' facilities can be used by local communities, which support the citizens' health and wellbeing. Contributing to the sustainability of these green parks is closely relevant in pursuit of the United Nations Sustainable Development Goals numbers 3, 11, 12, 13 and 15 (See Appendix), and relevant to the Northumbria University's (2021) commitment on the global Principles of Responsible Management Education (PRME).
Despite this importance, urban park management in the North-East UK has challenges, especially in Newcastle upon Tyne, since 2014, the Council's parks budget has reduced by over 90% meaning that finding new ways of financing and running the city's parks is essential (Let's Talk Parks, 2021, np). Consequently, different government and non-government stakeholders (i.e. Urban Green Newcastle, 2021), who are responsible for managing the city's parks are increasingly moving towards increased community engagement and voluntary contribution from individuals and groups as park users. However, motivating stakeholders for voluntary contribution is challenging, with pragmatic and target communication of the rationale being essential.
"Communications about the nature of the climate change threat could also help establish behaviour change in citizens" (Jones, 2019, p. 153). Marketing communication therefore represents a key means of influencing behaviours of target stakeholders; however, there is limited exploration of various embryonic phenomena of stakeholder engagement (Wang et al., 2019). Different dimensions exist in the target population that influence marketing communication and decision making; however many are relatively under-researched (Matherly et al., 2018). Since sustainable consumption (e.g. consuming and preserving the park facilities) is increasingly essential in addressing climate change; we need to explore and explain the factors that can nudge such sustainable consumption behaviour (Chen et al., 2019).
This study aims to understand how stakeholder' relationships and interactions with the city parks will contribute to the position/re-position the park facilities, accounting for the different socio- economic dimensions (e.g. cultural diversity) of the stakeholder set, perceived user-experience and their motivational factor, which in turn, may could nudge these users to engage and increase their voluntary contributions (Shams, 2016).
To pursue this aim, this study will develop insights on:
the challenges of park management for their existing voluntary schemes.
the perceived experience of park users and the motivational factors that could nudge them to engage further with both existing and new voluntary schemes, in order to pursue the vision of a greener Newcastle.
Based on nudge theory from economics and psychological phenomena that influence re- branding/re-positioning principles, this cross-disciplinary study will determine the rationale of motivational factors of park users to re-position the value of voluntary contribution for a sustainable green life, while nudging these users both to consume and preserve these park facilities.
Appendix:
United Nations Sustainable Development Goal number 3, 11, 12, 13 and 15 (https://sdgs.un.org/goals)
Goal 3: Good health and well-being;
Goal 11: Sustainable cities and communities;
Goal 12: Responsible consumption and production; Goal 13: Climate action;
Goal 15: Life on land.
Eligibility and How to Apply:
Please note eligibility requirement:
Academic excellence of the proposed student i.e. 2:1 (or equivalent GPA from non- UK universities [preference for 1st class honours]); or a Masters (preference for Merit or above); or APEL evidence of substantial practitioner achievement.
Appropriate IELTS score, if required.
Applicants cannot apply for this funding if currently engaged in Doctoral study at Northumbria or elsewhere or if they have previously been awarded a PhD.
For further details of how to apply, entry requirements and the application form, see https://www.northumbria.ac.uk/research/postgraduate-research-degrees/how-to-apply/
Please note: Applications that do not include a research proposal of approximately 1,000 words (not a copy of the advert), or that do not include the advert reference (e.g. RDF22/BL/MOS/SHAMS)) will not be considered.
Deadline for applications: 18th December 2022
Start Date: 1 March 2023
Northumbria University takes pride in, and values, the quality and diversity of our staff. We welcome applications from all members of the community.
Principal Supervisor Dr Riad Shams
Architecture, Building & Planning (3)
Biological Sciences (4)
Business & Management (5)
Environmental Sciences (13)
Politics & Government (30)
---
Funding Notes
Each studentship supports a full stipend, paid for three years at RCUK rates (for 2022/23 full-time study this is £16,602 per year) and full tuition fees. UK and international (including EU) candidates may apply.
Studentships are available for applicants who wish to study on a part-time basis over 5 years (0.6 FTE, stipend £9,961 per year and full tuition fees) in combination with work or personal responsibilities.
Please also read the full funding notes which include advice for international and part-time applicants.
---
References
Dr Riad Shams (selected contribution in last 5 years)
Czinkota, M., Kotabe, M., Vrontis, D. and Shams, S. M. R. (2021). Marketing Management: Past, Present and Future. New York, NY: Springer – part of Springer Nature (Core textbook).
Vrontis, D., Shams, S. M. R., Czinkota, M., Kotabe, M., and Kumar, V. (2021). Editorial call for papers on B2B marketing for people, planet and profit: Theoretical advancement and empirical insights. Industrial Marketing Management (current call for papers link: https://www.journals.elsevier.com/industrial-marketing-management/call-for-papers/b2b- marketing-for-people-planet-and-profit-theoretical-advancement-and-empirical-insights).
Shams, S. M. R., Vrontis, D., Mukherjee, D., Kafouros, M., and Apostolidis, C. (2021). Editorial call for papers on born global firms in and from the Asia-Pacific region: Challenges and opportunities. Asia Pacific Journal of Management (current call for papers link: https://www.springer.com/journal/10490/updates/19109930).
Shams, S. M. R., Vrontis, D., Chaudhuri, R., Chavan, S., and Czinkota, M. (2021). Stakeholder engagement for innovation management and entrepreneurial development: A meta-analysis.
Journal of Business Research (DOI: https://doi.org/10.1016/j.jbusres.2020.08.036).
Shams, S. M. R., Vrontis, D., and Christofi, M. (2021). Stakeholder causal scope analysis- centered big data management for sustainable tourism. Journal of Hospitality & Tourism Research (DOI: 10.1177/1096348020978547).
Hasan, R., Shams, S. M. R., Rahman, M. (2021). Consumer trust and perceived risk for voice- controlled artificial intelligence: The case of Siri. Journal of Business Research (DOI: https://doi.org/10.1016/j.jbusres.2020.12.012).
Shams, S. M. R., Vrontis, D., Weber, Y. Tskouts, E. and Santoro, G. (Eds.). (2021). Business Model Innovation: New Frontiers and Perspectives. Abingdon, UK: Routledge.
Amouri, A., Gesta, G., Shams, S. M. R., Sakka, G., and Rossi, M. (2021). Technological propensity, financial constraints, and entrepreneurial limits in young entrepreneurs' social business enterprises: The Tunisian Experience. Technological Forecasting and Social Change (published online ahead of print: https://doi.org/10.1016/j.techfore.2021.121126).
Sohag, K., Shams, S. M. R., Darussalam, D., and Devalle, A. (2021). Information digitalisation and local institutional agility: Evidence from ASEAN countries. Technological Forecasting and Social Change (published online ahead of print: https://doi.org/10.1016/j.techfore.2021.121063).
Shams, S. M. R. (2020). Nudge theory and sustainable development (sponsored keynote). SIDREA International Conference (January 22 – 24), Sapienza University of Rome, Italy.
Shams, S. M. R., Vrontis, D., Belyaeva, Z., Ferraris, A., Czinkota, M. (2020). Strategic agility in international business: A conceptual framework for "agile" multinationals. Journal of International Management (DOI: https://doi.org/10.1016/j.intman.2020.100737).
Khojastehpour, M. and Shams, S. M. R. (2020). Addressing the complexity of stakeholder management in international ecological setting: A CSR approach. Journal of Business Research (DOI: https://doi.org/10.1016/j.jbusres.2019.05.012).
Priporas, C. V., Kamenidou, I., Nguyen, N. and Shams, S. M. R. (2020). The impact of the macro-environment on consumer scepticism towards cause-related marketing: Insights from an economic crisis setting. International Marketing Review (DOI: https://doi.org/10.1108/IMR-04- 2019-0124).
Shams, S. M. R., Vrontis, D., Thrassou, A., Themistocleous, C. and Christofi. M. (2020). Stakeholder dynamics of contextual ambidextrous capabilities and authenticity: A conceptual synchronisation for competitive advantage. Journal of General Management (DOI: https://doi.org/10.1177%2F0306307020913688).
Hasan, M. R., Shams, S. M. R., Rahman, M. and Haque, S. E. (2020). Analysing Pro-poor Innovation Acceptance by Income Segments. Management Decision, published online ahead-of- print (DOI: https://doi.org/10.1108/MD-09-2019-1301).
De Bernardi, P., Bertello, A. and Shams, S. M. R. (2019). Logics hindering digital transformation in cultural heritage strategic management: An exploratory case study. Tourism Analysis, 24 (3), 315-327.
Shams, S. M. R. (2016). Sustainability issues in transnational education service: A conceptual framework and empirical insights. Journal of Global Marketing, 29 (3), 139 – 155.
Shams, S. M. R. (2016). Capacity building for sustained competitive advantage: A conceptual framework. Marketing Intelligence & Planning, 34 (5), 671 – 691.
Shams, S. M. R. (2016). Branding destination image: A stakeholder causal scope analysis for internationalisation of destinations. Tourism Planning & Development, 13 (2), 140 – 153.

Professor Andrew Robson (selected contribution in last 5 years)
Robson, Andrew and Hart, David (2021) Understanding the Correlates of Donor Intention: A comparison of Local, National, and International Charity Destinations. Nonprofit and Voluntary Sector Quarterly, 50 (3). pp. 506-530.
Robson, Andrew and Hart, David (2020) Feed the world or help the heroes? Exploring how political attitudes influence charitable choice. Journal of Marketing Management, 36 (17-18). pp. 1680-1706.
Robson, Andrew and Hart, David (2019) The post-Brexit donor: segmenting the UK charitable marketplace using political attitudes and national identity. International Review on Public and Nonprofit Marketing, 16 (2-4). pp. 313-334.
Hart, D. J. and Robson, A. (2019). Does Charity Begin at Home? National Identity and Donating to Domestic Versus International Charities. VOLUNTAS: International Journal of Voluntary and Nonprofit Organizations, 1-16.
Waring, T, Robson, A. and Casey, R. (2018) Benefits realisation from IT enabled innovation: A capability challenge for NHS English Acute Hospital Trusts? Information Technology and People. 31(3), 618-645.
Neumann, J., Robson, A. and Sloan, D. (2018). Monitoring and evaluation of strategic change programme implementation – lessons from a case analysis. Evaluation and Program Planning. 66, pp. 120-132.
Ojeme, M., Robson, A. and Coates, N. (2017). Investigating the Nigerian Small and Medium Enterprises (SME)-banking long-term relationship building, International Journal of Bank Marketing. 36(1), 89-110.
McLeay, F., Robson, A. and Yusoff, M. (2017) New Applications for Importance-Performance Analysis (IPA) in Higher Education: Understanding Student Satisfaction. Journal of Management Development. 36(6), pp. 780-800.
Ojeme, M., Robson, A. and Coates, N. (2016) Nigerian SMEs: Commitment and loyalty to their banks. Journal of Financial Service Marketing, 21 (4). pp. 325-339.
Ojeme, M., Robson, A. and Coates, N. (2016) The SMEs' perspective of trust in a B2B relationship. Journal of Financial Services Marketing, 21 (2). pp. 103-112.
Relevance of this proposal to the departmental (MOS) research priorities
This proposed RDF scheme (Stakeholders' Perceived Experience for Re-Positioning the Urban Parks: Nudging for Voluntary Services and Greener Newcastle) is directly relevant to our departmental research priorities. Within the department (Marketing, Operations and Systems), and the Marketing subject group, we have three core research themes, which are (1) behavioural science research, (2) branding and promotion studies, and (3) digital insights and stakeholder impact.
This proposed RDF scheme in its multi-disciplinary nature has the potential to directly contribute to s sub-fields of these three core research themes, which may include:
Behavioural science research sub-fields:

• Psychology of the consumer
• Art of behaviour and decisions
• Institutional practice and behavioural impact
• Consumers/Organisations as changing agents
• Noncompliant behaviour
Branding and promotion studies sub-fields
• Brands in a changing marketplace
• Effective branding
• Brand protection
• Transformative communication
Digital insights and stakeholder impact sub-fields
• Marketing and its effect on society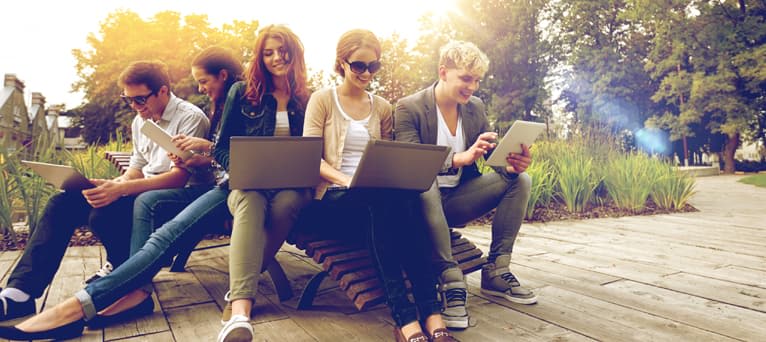 Search suggestions
Based on your current searches we recommend the following search filters.
Check out our other PhDs in Newcastle, United Kingdom
Check out our other PhDs in United Kingdom
Start a New search with our database of over 4,000 PhDs