Statistical genetics approaches to investigate autoimmune inflammatory muscle disease for precision medicine
---
Dr J Lamb

,

Prof Andrew Morris

,

Dr H Chinoy
Applications accepted all year round
Self-Funded PhD Students Only
---
About the Project
Keywords: statistical genetics, precision medicine, autoimmune, idiopathic inflammatory myopathies, myositis, disease classification, machine learning
In this PhD project, you will apply cutting-edge statistical genetics approaches to explore our wealth of clinical, genetic, genomic and autoantibody data from patients with autoimmune inflammatory muscle diseases.
Idiopathic inflammatory myopathies (IIM) are heterogeneous autoimmune diseases characterized by inflammation of skeletal muscle (myositis). The lungs, heart and skin may also be involved and a well-recognised cancer association can lead to increased mortality. IIM are difficult to diagnose, classify and treat, and many patients end up permanently disabled. Improved patient stratification is essential in IIM to improve disease management and enable earlier, more targeted treatment and precision medicine to make a real difference to patients with this challenging disease.
At the University of Manchester we have a well-established track record of research in the field of IIM and genetics, also working with groups internationally to tackle the issue of statistical power in such a rare disease.
In this PhD project, you will use statistical genetics approaches to improve patient stratification and characterise disease subgroups in IIM. These approaches may include: polygenic risk score analysis correlated with clinical variables; investigation of non-additive effects across the human leukocyte antigen (HLA) region; imputation and meta-analyses of multiple data-sets including multi-omics; machine learning; trans-ancestral mapping; analysis of the role of rare genetic variants from whole exome sequencing data; Mendelian randomization and analysis of HLA-autoantibody associations in different diseases. This project will also make use of publically available databases.
The results from this project will improve our ability to differentiate disease subgroups and increase understanding of different types of myositis, and how IIM relates to other immune-mediated inflammatory disorders.
Manchester Myositis Research Group
Personal profiles for:
Entry Requirements
Candidates are expected to hold (or be about to obtain) a minimum upper second class honours degree (or equivalent) in a related area / subject. Candidates with experience or an interest in statistical genetics, genetics or bioinformatics are encouraged to apply.
How To Apply
For information on how to apply for this project, please visit the Faculty of Biology, Medicine and Health Doctoral Academy website (https://www.bmh.manchester.ac.uk/study/research/apply/). Informal enquiries may be made directly to the primary supervisor. On the online application form select the appropriate subject title.
For international students, we also offer a unique 4 year PhD programme that gives you the opportunity to undertake an accredited Teaching Certificate whilst carrying out an independent research project across a range of biological, medical and health sciences.
Equality, Diversity and Inclusion
Equality, diversity and inclusion is fundamental to the success of The University of Manchester, and is at the heart of all of our activities. The full Equality, diversity and inclusion statement can be found on the website https://www.bmh.manchester.ac.uk/study/research/apply/equality-diversity-inclusion/"
Biological Sciences (4)
Computer Science (8)
Mathematics (25)
Medicine (26)
---
Funding Notes
Applications are invited from self-funded students. This project has a Band 1 fee. Details of our different fee bands can be found on our website https://www.bmh.manchester.ac.uk/study/research/fees/
---
References
1. ADAMTS5 as a therapeutic target for osteoarthritis: Mendelian randomisation study. Zhao SS, Karhunen V, Morris AP, Gill D. Ann Rheum Dis. 2022 Feb 7:annrheumdis-2021-222007. doi: 10.1136/annrheumdis-2021-222007.
2. Contribution of Rare Genetic Variation to Disease Susceptibility in a Large Scandinavian Myositis Cohort.
Bianchi M, Kozyrev SV, Notarnicola A, Hultin Rosenberg L, Karlsson Å, Pucholt P, Rothwell S, Alexsson A, Sandling JK, Andersson H, Cooper RG, Padyukov L, Tjärnlund A, Dastmalchi M; ImmunoArray Development Consortium; DISSECT Consortium, Meadows JRS, Pyndt Diederichsen L, Molberg Ø, Chinoy H, Lamb JA, Rönnblom L, Lindblad-Toh K, Lundberg IE.
Arthritis Rheumatol. 2022 Feb;74(2):342-352
3. Deciphering osteoarthritis genetics across 826,690 individuals from 9 populations. Boer CG, Hatzikotoulas K, Southam L, Stefánsdóttir L, Zhang Y, Coutinho de Almeida R, et al. Cell. 2021 Sep 2;184(18):4784-4818.e17.

4. Focused HLA Analysis in Caucasians with Myositis Identifies Significant Associations with Autoantibody Subgroups. S Rothwell, H Chinoy, JA Lamb, FW Miller, LG Rider, LR Wedderburn, NJ McHugh, IN Targoff , AL Mammen, ZE Betteridge, SL Tansley, J Bowes, J Vencovsky, C Deakin, K Danko, V Limaye, A Selva-O'Callaghan, LM Pachman, AM Reed, O Molberg, O Benveniste, P Mathiesen, T Radstake, A Doria, JL De Bleecker, AT Lee, MG Hanna, PM Machado, WE Ollier, PK Gregersen, L Padyukov, TP O'Hanlon, RG Cooper, IE Lundberg, Myositis Genetics Consortium (MYOGEN). Ann Rheum Dis. 2019 Jul;78(7):996-1002.
5. Frequency, mutual exclusivity and clinical associations of myositis autoantibodies in a combined European cohort of idiopathic inflammatory myopathy patients. Betteridge Z, Tansley S, Shaddick G, Chinoy H, Cooper RG, New RP, Lilleker JB, Vencovsky J, Chazarain L, Danko K, Nagy-Vincze M, Bodoki L, Dastmalchi M, Ekholm L, Lundberg IE, McHugh N; UKMyonet contributors. J Autoimmun. 2019 Jul;101:48-55.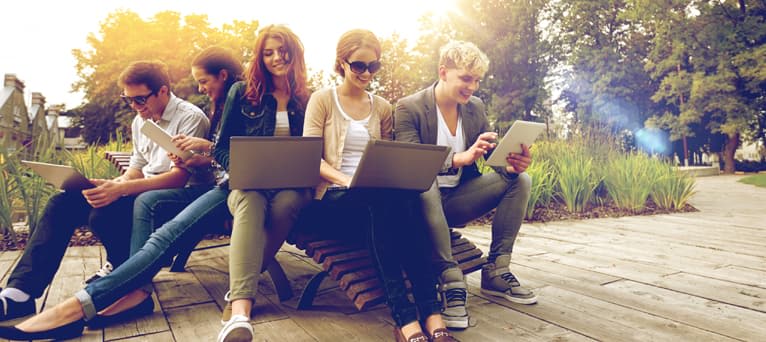 Search suggestions
Based on your current searches we recommend the following search filters.
Check out our other PhDs in Manchester, United Kingdom
Check out our other PhDs in United Kingdom
Start a New search with our database of over 4,000 PhDs